Long gone are the days when a chef's knife was sufficient for chopping garlic. Whereas it is still possible to work with the kitchen knife, a handheld garlic press introduces a new convenience level. If you have used a modern garlic press, you know that it is indeed a multipurpose tool. Most modern garlic presses can peel, crush, and mince garlic. Stock up all these functions in a small handheld tool, and all you can do is just delight at how versatile the too is. Among the best garlic presses, you won't lack a decent one costing less than $10. You might have spotted one with a price tag far above that, but trust me, it doesn't have to be expensive.
This article will share my experience with you regarding the garlic press and other stuff you can do with the device. I have tested over 50 brands to come up with a list of the10 best garlic presses. I'll also be glad to share what I've encountered within the course of my work concerning garlic, i.e. garlic powder, minced garlic, and pressed garlic to help you choose better for best results.
Before we see the review, don't you want to know why exactly the tool is beneficial? Or still, what a garlic press really is? Indeed, you do. Let's roll.
10 Best garlic presses At A Glance
Here you will able to check 10 top garlic presses at a glance. By the link you can check garlic presses Amazon Price, customers reviews and others product information. Lets check!
Related Topics:
What Is A Garlic Press?
A garlic press is a kitchen utensil used to reduce whole garlic cloves into small chips. It is also called a garlic crusher, and some can mince ginger too. A garlic press works by the same principle as a potato chips cutter. The garlic clove is placed above a small grid through which the actuator pushes the clove to crush it.
Why You Should Use A Garlic Press
A garlic press is just like any other equipment designed with a purpose, and usually mostly not a single purpose. Below arethe benefits you should expect from using a garlic press.
1.Speeds up prep time
Mincing garlic cloves with a chef's knife is tedious. The few seconds you have to chop your garlic as you cook, might be what drifts your attention from the now burning meal. With a garlic press, you can crush an entire clove (or even several cloves in some garlic crushers) in one stroke. This saves you time, so you can skip prepping garlic till it is time to add it to the meal.
2. No contact with the garlic
Garlic, also dubbed stinking rose, will not only flavor your meals but also your fingers should you chop it by hand! The garlic odor tends to linger even after washing your hands with soap. A garlic press relieves you of that by handling the garlic for you
3. No need to peel the garlic
Do you find peeling garlic cloves unsatisfying? Well, maybe a garlic press is the single tool your kitchen has been missing. This tool requires that you just wash the clove and press it. The outer semitransparent remains inside the chamber while the garlic is extruded out.
4. Unique flavor
Do you like different methods of prepping the same meal? Garlic is one ingredient you can also subject to that test. Garlic is believed to have a different flavor when pressed from if it were minced. Pressed garlic will have a lighter and delicate flavor ideal for raw foods. This flavor results from finely distributing the flavor in the meal and excluding the bitter center stem. The stem remains with the peels in the chamber.
The Best Garlic Press Reviewed In this Year
As promised earlier, I have a comprehensive list of the best garlic presses. These are products I found to be the most satisfactory in their individual categories. Each of the products had to also compete against nine other products in its class. Let's look at the winners.
1. Kuhn Rikon Epicurean Garlic Press
Any tool meant to make your work easier shouldn't be hard to use. Kuhn Rikon had that ergonomic consideration in mind when they made the device to fit so comfortably in your palm. As a result, the Kuhn Rikon Epicurean Garlic Press requires half the effort you'd need to apply with many other garlic presses out there.
The holes are beveled by design to make the finest cuts and retain the delicate flavor of garlic. This design is also the secret to the tool's ability to press both peeled and unpeeled garlic.
Made out of stainless steel, the durability of this garlic press is assured. The shiny metallic sheen will also last for as long as the tool itself lasts. If you like using your garlic press daily, then this is an excellent option for you.
Washing is also an integral part of every kitchen tool. To take care of that, the manufacturer ensured that the Kuhn Rikon Epicurean is dishwasher safe. It's still recommended to wash the press by hand to assure that all the debris is removed. Washing by hand is also good at eliminating the garlic odor from your hands- rubbing against a stainless steel surface kills the smell.
Pros
Can press both peeled and unpeeled garlic cloves
Easy to work with
Dishwasher safe
Made of durable stainless steel
Cons
Can press only one clove at a time
Doesn't clean properly in the dishwasher
2. ORBLUE Garlic Press [Premium]
For those who prefer ginger minced just like the garlic press crushes the cloves, this product makes the perfect choice for you. Wondering if it can withstand tough ginger tubers? Rest assures that the stainless steel construction will mince the ginger and without requiring much effort. The durable stainless steel material allows you to use the press as often as desired without cutting its life short.
The ORBLUE Garlic Press is also dishwasher safe, so you do not have to clean it with your hands. It is, however, always advised to clean these kitchen tools by hand. After cleaning it, you can hang the press by the handle loop. This leaves some space in your kitchen drawer(s) to store other cutlery items.
The handles are also ergonomically designed to maximize torque delivered to the clove from lesser effort. Breaking or bending shouldn't worry you as stainless steel is best suited for that.
Pros
Dishwasher safe
Can mince ginger and Key Limes too
Comes with a peeler set
Sturdy and ergonomically appealing design
Durable
Cons
Not perfectly cleaned in the dishwasher
3. Rösle Stainless Steel Press
Since stainless steel tends to neutralize the garlic smell and possibly the taste, this crusher's manufacturer employs a unique approach to mitigate this effect. Instead of the usual stainless steel, the hygienic 18/10 stainless steel grade that is known to stay neutral to taste, is used. Get yourself a Rösle Stainless Steel Mincing Garlic / Ginger Press and forget about your garlic changing taste after pressing.
Consisting of a 48-hole grid, this garlic press is robust enough to crush both peeled and unpeeled garlic cloves effortlessly. If you still need some ginger for your meal, don't hesitate to press it in the device.
Not all of us like crushing unpeeled garlic, and that's why every purchase of this garlic press comes with a free peeler. In case you forget to peel the cloves before pressing, do not fret about cleaning the clogged grid. The fold-out sieve fitted in this sieve makes cleaning seamless and efficient.
Pros
Comes with a peeler
Easy to clean
Preserves the garlic taste perfectly
Dishwasher safe
Cons
Can only fit one large garlic clove at a time
4. Zulay Premium Garlic Press 
This garlic press is built to last long and stay comfortable to use even by the non-kitchen enthusiasts. Made of metal and finished with antique copper looks, the tool is just enough for both peeled and unpeeled garlic, as well as ginger.
The ergonomic design allows easy handling and requires less effort to crush garlic and ginger. If you're not great at chopping garlic like the world-class chefs, this tool saves you chopping time and the inconsistencies in chippings.
Zulay Premium Garlic Press is easy to clean. You can either clean in the dishwasher or do the cleaning by hand. To make the cleaning effective, soak or sprinkle some water on the tool immediately after use. Cleaning by hand is preferred, though.
Apart from ginger and garlic, this press can be used for other ingredients. Coriander seeds, cumin seeds, or peppercorns can all be pressed in the Zulay Premium Garlic Press for any of your recipes requiring freshly cracked or ground seeds.
Pros
Dishwasher safe
Easy to grip and use
Has a 100% money-back guarantee
Can crush a variety of ingredients
Cons
The handle can be slippery when wet.
Not adequately cleaned in the dishwasher
5. OXO Good Grips Soft-Handled Garlic Press
OXO Good Grips Soft-Handled Garlic Press is one of the best garlic presses you may come by today. Not many garlic crushers pack as many benefits as this one. First, it's not easy to come by a press with a large chamber to crush several garlic cloves in one stroke. Still, the higher number of cloves to crush does not strain your hand at all.
OXO Good Grips Soft-Handled Garlic Press also has a unique grid holes' pattern to maximize the number of coves to be crushed simultaneously and without much effort. At this point, you can already guess that the press can crush both peeled and unpeeled cloves. Similarly, the tough ginger tubers are just but a walkover for this press.
The device comes with a removable cleaner that can be pushed out to purge the garlic peels or when cleaning. Pressing unpeeled garlic means lesser prep time, while the removable cleaner cuts down on cleaning time and makes cleaning efficient.
To do all of the above heavy-lifting, the device is made of strong cast zinc, both durable and attractive. This is the press you need for regular use, for it also packs comfortable non-slip handles that absorb pressure when squeezing.
Pros
Comfortable grip
Can press more than one garlic clove at a go
Can press unpeeled garlic and ginger as well
Dishwasher safe and easier to clean by hand
Durable
Cons
A little heavier than other models
6. Alpha Grillers Garlic Press
Alpha Grillers Garlic Press Stainless Steel Mincer & Crusher with Silicone Roller Peeler is one of a kind garlic press. The stainless steel 304 grade used on this device is rust-resistant and durable for regular use. This is a device you could use for as long as you'll live.
Alpha Grillers Garlic Press is strong enough for unpeeled garlic and ginger. Just load up two or three unpeeled cloves or a sizeable piece of peeled ginger and press. You'll be impressed by how effortlessly the delicious paste or mince squeezes out, leaving the peels inside. You can also crush nuts in this versatile garlic press.
This device is also one of the easiest to clean as it features a grid that flips out, making cleaning a walk in the park. Rinse it under running water and throw in the dishwasher to bring out that stainless steel sparkle on the device.
Like the previous brand, the Alpha Grillers Garlic Press qualifies and appears to be one of the best garlic presses. Probably, that's why the manufacturer is totally confident in it as to offer a lifetime guarantee! Even the most prominent brands would not commit to such guarantee arrangements readily.
Pros
Very easy to clean
Can crush a variety of ingredients (seeds, nuts, and ginger, among others)
Can accommodate several garlic cloves at a go
Durable
Cons
7. Zyliss Susi 3 Garlic Press
Perhaps you're familiar with the feel of a medium-size handheld paper stapler. Still, you might be well oblivious of how well it tucks away in your office drawer. Now imagine all that convenience in a garlic crusher! The compact size and build of this aluminum garlic crusher make it feel just like it looks.
Do you prep many of your meals in a hurry? And maybe peeling garlic ain't your thing. Get yourself one of the best garlic presses that doesn't mind the nature of your cloves, and your woes will at least be slashed. The cast aluminum material makes Zyliss Susi 3 Garlic Press an impressive tool for all your ginger mincing needs as well.
Zyliss Susi 3 Garlic Press is also equipped with a cleaning tool. The cleaner matches the grid holes perfectly. Removing garlic peels is as fast as mincing, cutting down your prep and cleaning time by half.
If you're still skeptical about this product, the warranty should give you a reason to reconsider. Not many manufacturers trust their garlic presses to offer a 5-year warranty like the case with Zyliss Susi 3 Garlic Press.
Pros
Can press unpeeled garlic and ginger
Dishwasher safe and comes with a cleaning tool.
Can crush several cloves at a go
Lightweight and robust aluminum material
Five-year warranty
Cons
The cleaner's teeth are susceptible to bending
8. Vantic Garlic Press Rocker
Stirring up some creativity away from the conventional is not always risky, at least not with handy items. Vantic Garlic press rocker employs an entirely different design that makes it stand out amongst the best garlic presses. It incorporates an arc shape so you can crush your ginger with utmost ease.
This item is not great with unpeeled garlic, but why subject it to that while the manufacturer includes a free silicone peeler? You also get a free metal scraper. The scraper should help you transfer the pressed garlic from the press to where you need it. Call it an extra measure to ensure your fingers don't end up smelling garlic all day.
The arc shapes and the lustrous stainless steel sheen contribute to a unique combo of the ergonomic feel and sturdiness in design and functioning.
Pros
Highly ergonomic arc shape
Dishwasher safe
Has an included silicone peeler and a metal scraper.
Durable stainless steel for frequent use.
Cons
Requires handwashing as the dishwasher doesn't clean it fully
9. Kitchen Innovations Garlic-A-Peel Garlic Press
There is a saying that states that necessity is the mother of invention. To some extent, the need to do multiple tasks with a single device seems to have motivated the design of this great product. The device can handle peeling, slicing, dicing, and grating of garlic. All of these tasks are facilitated by the included silicone peeler and two interchangeable blades.
To create cuboid-shaped garlic, use the dicing blade. For longer and thinner garlic, make use of the slicing blade. The clear container aids the formation of a smoother paste courtesy of the raised teeth.
All the device components are easily removable and dishwasher safe, so you don't have to handle garlic with your bare hands. The peeler will aid in peeling the garlic cloves, after which you should add the cloves at the top and select the blade to use. Push down the lever, and the clear container collects the garlic paste.
The stainless steel blades are long-lasting, and the extra one can comfortably store in the bottom compartment.
Pros
Can perform several tasks
Long-lasting plastic and stainless steel materials
Dishwasher-safe components
Cons
Not suitable for unpeeled garlic or even ginger
10. Pampered Chef Garlic Press 2575
This 6-inch aluminum garlic press is all you need if you need your garlic pressed every time you include it in your recipe. The aluminum chamber is also non-stick, so that you do not have to struggle cleaning the press.
Given the metallic material, it is rather evident that the tool would accommodate ginger. You can also press horseradish in this device without worrying about breaking the pivot. The chamber is big enough to accommodate several garlic cloves for a single press.
The robust look on the device might deceive you into thinking it is hard to operate the tool, but trust me, the handle is so comfortable and ergonomic that you'd think the cloves didn't press.
Cleaning the device is as fast as many others as it has an included cleaning tool. Tired of misplacing components? The cleaning tool in this device stores in the handle, so you never lose it.
Pros
Dishwasher safe
Can crush ginger and horseradish
Comes with an attached cleaning tool
Easy and effortless operation
Cons
Garlic may stick inside if left uncleaned.
How To Press Garlic
Garlic is one ingredient that not only adds flavor to many dishes but also boosts your overall immune system. It's good for colds and flu. If you are a garlic enthusiast, it is probably the norm to add one or two cloves in dishes. Slicing them can be challenging if you are not skilled with the knife, and the clean-up required afterward is such a hurdle. If you have not tried pressing garlic before, then you should know that peeling its skin is not really necessary. Here is a step by step guide on how to properly press your garlic cloves: –
i) Get your garlic ready
Go for garlic with tight skin. That equates to not peeling the outer papery skin covering the garlic. Ensure that the garlic does not also have a green shoot growing from the top part. You can go ahead and remove it if there is any before pressing.
Also, separate the cloves from the bulb before mincing them.
ii) Place the garlic cloves in the presser.
In this step, if you have a small garlic press, place one clove in the compartment. If you are needing more than one, you will have to mince them one at a time. However, if your press has a large compartment to fit more than one clove, go ahead and fix them inside there. Peeling the cloves is not necessary. Having placed the cloves inside, go ahead and close the presser.
iii) Apply pressure on the garlic press handles
Press the handles together while holding it over a container for the minced garlic to drop inside it. If you are mincing large quantities of garlic for further use, then store in an air-tight container.
iv) Continue preparing your meal.
Add the minced garlic into the dish you are preparing and enjoy! The excess garlic can be stored in the refrigerator.
iv) Clean your garlic press
The last thing you do here is cleaning the press. You can clean the press in the dishwasher if the press allows for it. If not, wash by hand and remove any stuck residues on the holes of the garlic presses. Wash, rinse, dry, and store it well.
Tips: How to Press Garlic
Garlic Powder vs Minced Garlic
Just like all processed foods, in this case, the garlic powder is obviously less nutritious than minced garlic. It can, however, be suitable for people looking forward to reducing calorie intake. Six fresh garlic cloves contain around 27 calories, and 1g proteins, high vitamin C of 15% Recommended Daily Amount(RDA) for a well-balanced diet, and essential minerals that include: –
Calcium 3.3% Recommended Daily Amount(RDA)
Iron 1.7 % RDA
Selenium 3.7% RDA
On the other hand, the recommended amount of garlic powder added to a dish is a 1/8th teaspoon containing 8 calories,0.4 g proteins, and 1% RDA of vitamin C. The minerals breakdown includes: –
Calcium 0.2% RDA
Iron 0.7% RDA
Selenium 0.9% RDA
In the end, when comparing garlic powder versus minced garlic, you won't be considering an amount that makes any significant difference in your nutrient intake. You must also be aware that the value of minced garlic reduces as you cook. So not unless you consume the 6 cloves, you won't get the benefit of necessary nutrients.
Some recipes have specifications on whether to use minced garlic or garlic powder. Both might be products of the same bulb, but they yield different results. You don't want to alter your dish's taste, and that's why knowing which to use in the different dishes is crucial.
Minced garlic has a more robust flavor compared to garlic powder. The taste of garlic powder can be different, and one can fail to recognize its flavor in a dish too. But if working on water sensitive recipes like meatballs and breaded chicken, you should go for garlic powder. With garlic powder, only a small quantity of it is needed to add flavor to your meal. A 1/8th teaspoon garlic powder is equivalent to one garlic clove.
Using garlic powder is very simple. This is unlike with minced garlic, as you will need to prepare the mince before your cooking. It does take up a lot of time and, if overcooked, can alter its taste. Garlic powder taste remains the same in your dishes just as long as you don't pour in too much of it.
Consider also that there is also a flavor difference when using garlic powder with acidic ingredients like tomatoes. You can reconstitute the powder with some water for around 5 minutes before adding it to the meal. That way, using powder will just be as good as minced garlic.
Pressed Garlic vs Minced Garlic
Garlic contains the alliinase enzymes. When crushed, cut, or chopped, their cell walls rupture, leading to a spike in the alliinase levels. Alliinase then converts the sulphuric compound, alliin, into allicin. Allicin is responsible for garlic's pungency. When garlic is pressed or minced, the same process happens. Check out these factors you need to consider when deciding on whether to mince or press your garlic.
Flavor
There is a significant difference in the flavor of pressed and minced garlic. When garlic is pressed, it crushes into tiny bits that trigger the release of its natural oils, thus intensifying the flavor. On the other hand, mincing helps maintain the garlic's clean taste.
It might be hard to distinguish the tastes in dishes that require little amounts of garlic, mainly because the dish will have other additional spices. There will be a noticeable difference in the taste for those requiring more than one garlic clove as long as they are not overcooked.
Keep in mind also that the freshness of the garlic will have a significant impact on the flavor. The alliinase enzymes change with time and can give a bitter taste if they are kept for long.
If you love that deep and rich flavor in pressed garlic or the clean taste in minced garlic, then just go for it.
Texture
A garlic press essentially purees the garlic. If you want some for your dressing or sauce, then consider pressing the cloves.
Convenience
It is much easier to use a garlic press than mincing with a knife. Mincing requires a skilled knife user, and it may take a significant amount of time. With a knife, the garlic smell remains on your hands and is hard to clean even with soap. Cleaning the garlic press is not an easy task too.
The manner that you like cooking your garlic will be determined by your choice and preference.
Buying Tips to buy the Excellent Garlic Press
Before hitting the stores or placing an order on garlic presses, remember it is a tool you will be using for a long time. If garlic is an ingredient you use now and then in your recipes, consider these factors to ensure you spend your cash on the best garlic press.
Firstly, before deciding on the material to go for, access how you plan on using it. If it's for a daily basis usage, then go for stainless steel. They are more durable than plastic presses.
A Stainless steel garlic press is one that you can invest in whole-heartedly. Although its price may require you to dig deeper into your pockets, it is definitely the one to go for.
It has a durable metal sheen that has a longer life compared to other metals. The metal is rust-resistant, but it is also advised to dry it after cleaning to remove any remaining residues.
Some stainless steel garlic presses also have a large hopper feature to fit several cloves at a go. They are also equipped with ergonomic handles for comfort when pressing your garlic.
The stainless steel material is also believed to remove the pungent garlic smell on your fingers. All you will need to do is rub them against the metal.
Aluminum can be easily mistaken for stainless steel. Its coating can depreciate with continued use. To maintain its quality, avoid using it in the dishwasher and dry it after use.
Plastic presses come in colorful designs. So you can get a color you love. They are designed for durability-though they can be compared to metal counterparts. The downside part of this material is that it can easily break.
This is the most durable material as it wins over stainless steel. It is not widely used, which would be attributed to its high prices.
This material makes your press look attractive. The wood is typically mixed with some select type of metal for durability.
Garlic can make such a mess on the inside of the press. Some can be easy to clean, while others can be a task. Some come with a cleaning tool to remove the tiny bits stuck on the holes while others don't.
Most pressers you'll come around are dishwasher safe. If this is a specification on your needs, then get one that can go in the dishwasher. There are also some like the Kuhn Rikon Epicurean garlic press is designed with a sieve that hinges out for easy cleaning.
The capacity of a presser is essential. You will find most garlic presses do press one clove at a time. In a family setting, such a press is quite handy but if you are preparing large dishes, go for one that can accommodate several pieces of cloves.
It takes only one hand strength to squeeze the press. Going for a press with a comfortable handle ensures a firm grip, so you easily press your garlic.
Garlic presses vary in price according to its make. Die-cast material and stainless steel tend to be a bit expensive. They are closely followed by aluminum and heavy plastics. Go for one that can fit your budget.
Some presses come with extra tools like peelers and brushes. If you got space for more clutter, then go for such presses.
Presses that have peelers are available in two models. One that works as a peeler and presser simultaneously and another with a separate compartment for peeling garlic and another for pressing it.
You don't only need to look at the capacity, design, and material of the press. Consider the model you want. There are different types like: –
The spring type- has a metal piece at the center that resembles a spring
Weighted press – Uses a wedge-shaped weight to press garlic.
Hammer type- Uses an internal hammer to press the garlic.
Other Uses Of Garlic Press
Apart from pressing garlic, this tool can mash other items like olives, capers, ginger, anchovies, and canned chipotles. It can also press out onion and shallot juice.
Frequently Asked Questions(FAQs)
Question:

Does using garlic press ruin the garlic?

Ans: First, a garlic press does not ruin the garlic, not technically. A garlic press will expose more of the intense flavors otherwise kept away in chopped garlic. During cooking, one should be oblivious that these flavors cook differently from how chopped garlic would be cooked. As a chef, your own chef, for that matter, you should familiarize yourself with the different flavor profiles and how to cook them best.

Overall, the pressed garlic mixes more evenly with your cooking meal, making it a more effective way of enjoying that garlic.
Question:

Can garlic press be used for ginger?

Ans: Yes. It, however, depends on the individual press's ability to crush chewy ginger. Most stainless steel and other metallic garlic presses are also as efficient with ginger. Plastic garlic presses are certainly not for ginger. A plastic garlic press is not recommended for regular use but as a second press.
Question:

Can you press garlic instead of mince?

Ans: You can press garlic instead of mincing it, but this depends on the dish and the desired flavor intensity. Pressed garlic has more enzyme alliinase, making the garlic taste intense. Do not press the garlic if all you want is the garlic's clean taste.
Question:

Can you use a garlic press to mince shallots?

Ans: Certainly yes. Shallots belong to the same family as onions and garlic. The tubers should first be peeled and cut to proper sizes before pressing. Pressed shallots would resemble pressed onions.
Question:

 Can you use a garlic press without peeling?

Ans: A garlic press may be used to crush unpeeled cloves, though this ability depends upon the design. Most stainless steel and aluminum garlic crushers can press unpeeled garlic. If your press comes with a removable strainer, it can be used for unpeeled cloves.
Conclusion
Whether you're a chef or just like preparing your meals in the best way possible, a garlic press will throw at you instances of satisfying convenience every once in a while. You might like chopping your garlic, but sometimes you just can't afford the garlic smell on your fingers.
In this article, we've seen what other benefits you get from the device, as well as what you should look for when acquiring a new garlic press. I trust that this guide will help you pick up the best garlic press for your specific needs.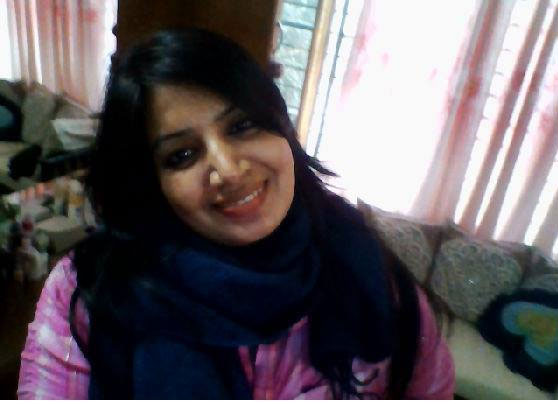 Jennifer D. Simon has spent the last 26 years studying and practicing nutrition science. She has used a larger part of this time in improving people's livelihoods. She has done so by coming up with unquestionable ideas on how to tackle food problems in her community. Read More