If you love pizza, you will admit how amazing it is to cook for yourself instead of buying from a pizzeria. With the knowledge of cooking delicious pizzas, you can hold pizza parties for your family and friends without a lot of effort. All you need to do is look for the best woodfired pizza oven that will suit your needs.
Nowadays, wood-fired pizza ovens have become more popular. One of the reasons for this is that this appliance can produce legit and high-quality pizzas that one can cook without challenges. As a result, many manufacturers have presented their pizza ovens that are fueled by wood.
What is a Woodfired Pizza Oven?
As the name implies, it's an oven that uses wood fuel to cook pizza. But, note that the pizza is not cooked from the heat of the flames of fire. The wood-fired pizza ovens cook pizzas by trapping the heat created by the wood fire. When the oven walls are heated by fire, they cause the oven to reach a high temperature that helps cook the pizza.
In this kind of pizza oven, you cannot just go out there and use any type of wood for cooking pizza. Hardwood is the best wood kind you need to get. Preferably, get one that is dry as well as aged. They include pecan, oak, or hickory. It is advisable never to use woods containing resin. This is because such woods produce smoke that can be dangerous to your health.
What is the Best Outdoor Wood Fired Pizza Oven?
It can be challenging to choose the best wood burning pizza ovens in the market. This is because there different models in the market. You might want to consider several important aspects like fuel to power the oven, the construction, its design, the time taken to light it, the size alongside the price before buying. Also, check if the oven is portable or built-in besides the different kinds of foods you can cook using it. The best wood burning pizza oven combines all these features, hence, giving you value for money.
Related:
6 Best Woodfired Pizza Oven Reviews
Since there are many options for pizza ovens in the market, shopping for the best can be a challenging task. It is necessary to look for comprehensive wood-fired pizza ovens reviews that will help you make the ideal choice. For that reason, I have made this task easier for you. In this post below, I have reviewed the best 6 wood-burning pizza ovens available on the market today. Go through it and select one that will work excellently for you.
1. Green Mountain Grills Wood-Fired Steel Pizza Oven
As a GMG pellet grill owner, a Green Mountain Grills Wood-Fired Steel Pizza Oven is a must-have. It transforms any pellet grill into a wood-fired pizza oven in no time. The oven includes a 16- inch circular pizza stone that helps prepare tasty pizzas.
This device can heat to a temperature of up to 800 degrees F. That way, you can bake a perfect pizza in two to four minutes. What enhances the heat to bake faster is the powerful airflow system assured by the high-quality stainless steel material that makes the housing chamber.
Besides, it has a creative conversion kit. This means you can use it as a wood-fired pizza oven or cook other foods such as breadsticks and calzones.
The installation of this oven on a grill is as well simple. It can take you a single minute. You only need to remove the grates and grease the shields and tray if necessary. Afterward, place the pizza stone on the tray and finally put the dome of the grill.
Notable Features
Item weigh 33 pounds.
Stainless steel dome chamber.
Maximum temperature of 800 degrees F.
Pizza stone.
Item dimensions are 20" by 17" by 10".
Pros
Easy to install.
Heats up faster.
Has a powerful airflow system.
Multi-purpose oven.
Durable.
Cons
Looks bulky.
No pizza peel included.
2. Green Mountain Grills Wood Fired Pizza Oven for Davy Crocket Grill GMG-4108
One of the impressive features you will love about Green Mountain Grills Wood Fired Pizza Oven is stainless steel material. This assures you of lasting long. Also, this material is convenient and straightforward to clean.
Just like the grill, this device is highly compatible with Davy Crocket Grill. Also, it is compact and light in weight. This makes its portability easy. Thus, you can bake pizzas while on hunting or camping trips. This unit can cook pizzas in less than four minutes.
Another fascinating feature of this device is grill handles. This makes its portability easier. Moreover, it has a thermal sensor that offers accurate readings of the temperature whenever in use. This makes sure your pizzas or anything else you are cooking is perfect.
This oven is superb since it's simple to use. It has well-positioned controls, side racks, and unique slots. The slots are meant for installing a cover for protecting the grill against harsh weather like rain.
Notable Features
Ten inches by 10 inches pizza stone.
It is made of high-quality stainless steel material.
Comes with grill handles.
Has a thermal sensor.
Items weigh 16 lbs.
Designed for GMC Davy Crockett Grill only.
Pros
Has a thermal sensor with accurate readings.
Durable.
Foldable legs that guarantee easy movement and storage.
Easy to install.
Multi-purpose oven.
Easy temperature control
Cook an 8 inches high-quality restaurant in 2-4 minutes.
Cons
Not suitable for large pizzas.
It only works with the Davy crocket grill.
3. Bertello Outdoor Pizza Oven Black + Pizza Peel Combo Outdoor Wood Fired Pizza Oven and Portable Pizza Oven
If you want a pizza oven with multiple fueling options, Bertello Outdoor Pizza Oven Black is your excellent option. Besides being a wood-fired pizza oven, you can fuel it using gas and charcoal. This way, it gives you versatile options for baking, cooking, and grilling.
In addition to being a portable burner, this device can bear up to 930 degrees F. Nevertheless, its gas burner comes separately at an extra cost. Due to its compact size, you can add charcoal and wood in pellets form.
This device has 14 inches deep by 13-inch wide cooking surface. You can use this surface for cooking almost everything. Hence, it is a real deal.
Another fantastic feature available in the burner is a cordierite stone, pellet tray, charcoal pellets, and wood chips scoop. Alongside being compact, it is light in weight. As a result of its sound insulation, you can place your device on any surface and cook without fear.
A deep interior and a gas burner option are useful portable burners for different foods like meat, vegetables, and dessert pizzas.
Notable Features
Gas, wood, and charcoal-fueled.
Item weighs 47 pounds.
Black in color.
Cook Neapolitan-style pizza.
Durable cordierite baking stone.
Item dimensions are 24" by 14" by 11".
Pros
Portable.
Durable.
High-quality construction.
A versatile oven.
Excellent build quality.
Cons
Gas attachment comes separately.
No instruction manual included.
4. Mimiuo Portable Wood Pellet Pizza Oven with 13" Pizza Stone & Foldable Pizza Peel
If you have an outdoor activity, Mimiuo Portable Wood Pellet Pizza Oven is a device you should not miss. For this reason, it is designed to be relatively lightweight. This makes its portability easy.
This device takes 10 to 15 minutes to attain a maximum temperature of 500 degrees Celsius. This means in one minute; your pizza will be ready. You can adjust its chimney cover by 90 degrees to help control flame intensity. Hence, you can prepare several pizzas in advance and have them baked in a few minutes.
In the box of this device, you will find a 13 inches square pizza stone, a thermometer, and a (12 by 14) inches foldable aluminum pizza peel. In addition to the robust stability, this pizza stone is resistant to high temperatures. Such temperature helps pull the outer moisture of the dough and promotes perfect crust.
Notable Features
Thirteen inches square pizza stone.
A 12inches by 14 inches aluminum pizza peel.
Portable design and foldable legs.
Uses Wood chips or wood pellets fuel.
Rapid heating and one-minute baking.
Pros
Easy to clean.
Durable.
Lightweight
Easy installation.
Fast preheat in just 10 minutes.
East to clean.
Cons
No built-in temperature gauge.
5. Bertello Outdoor Pizza Oven + Pizza Peel + Weatherproof Cover +Therm- Combo
If you are looking for the best wood burning fired pizza oven for your outdoor activities, Bertello Outdoor Pizza Oven + Pizza Peel is the real deal. The good thing about this device is that it can use wood fire, charcoal, pellet, or gas for fuel. Additionally, it is portable as it only weighs 40 pounds.
This device features a rugged stainless steel exterior alongside a posh hardwood interior lined with lead-free natural insulation. It has legs with an attractive design of lampshades. This is because flame from cooking tends to imbue them with its orange glow.
Bertello Outdoor Pizza Oven + Pizza Peel benefits from two cooking configurations. One of them is the indirect flame cook method that heats up in just three minutes with less fuel.  The other configuration is the direct flame cook method that uses white oak as kindling to burn for one hour at 180 degrees Celsius. This helps you not to mess around with ashes.
This is a multipurpose device. Besides cooking pizza, you can use it for cooking meat, fish, and vegetables. Hence, it is a reliable outdoor cooking device.
For efficient cooking, this device comes with a heat deflector plate. Also, your order will include an assembled pizza peel and a digital infrared thermometer. It also comes with a cover for the gas burner attachment and the cooker pit.
Notable Features
A weatherproof cover
Infrared thermometer.
Twelve inches by 14 inches long stainless steel perforated blade with a wooden handle length of 24 inches.
Item weighs 36 pounds.
Wood and natural gas fuel type.
Pizza stone.
Standard wood tray for the use of charcoal or wood chunks.
Pros
It has lightweight.
Portable.
Durable.
It is a multipurpose product.
Cons
6. OoniFyra 12 Wood Fired Outdoor Pizza Oven – Portable Hard Wood Pellet Pizza Oven- Ideal for Any Outdoor Kitchen
OoniFyra 12 Wood Fired Outdoor Pizza Oven is another great oven designed and developed to make great pizza. It only takes 15 minutes to reach the highest temperature of 950 degrees F. This helps cook Neapolitan-style pizza in only 60 seconds- giving you ample time to relax in your backyard enjoying delicious pizzas. 
Also, this device is ideal for outdoor activities as its lightweight guarantee its portability. It is small in size, weighs 10 Kg, and has foldable legs. Hence, the portability and transportation of this device are easy. This means, with this pizza oven, you can cook pizza regardless of where you are. 
It has a cordierite baking stone that is 0.4 inches thick. This stone heats up very fast and retains heat for a long time. When cooking pizza, it cooks the crust having an evenly heated surface. 
Since the cordierite stone measures 14 inches wide, you can cook a 12 inches pizza with it. Nevertheless, you can cook up to 13 inches of pizza. Thanks to the manufacturer, it has an adjustable chimney. Thus, you can control the airflow.
Another feature of this device is a powder-coated carbon steel shell. Its role is to provide optimal heat retention. When combined with the natural efficiency of wood pellets, you will experience unique cooking outcomes. This involves minimal energy waste and maximum burn time. 
Notable Features
Heats to 950 degrees Celsius.
Item weighs 1 pound
Dimensions of the item are 19" by 10" by 27".
Fueled by hardwood pellets. 
Oven body made of powder-coated carbon steel.
Pros
Portable
Easy to assemble.
Sturdy construction.
World-renowned.
Retains maximum heat.
Minimal energy waste.
Cooks pizza fast.
Cons
Lack a gas option.
Accessories not included.
How to Choose the Best Woodfired Pizza Oven (Buyer's Guide)
With many fantastic, high-quality wood-fired pizza ovens, choosing the right one for you can be daunting. As shown above, they come in all shapes, sizes, and costs.  So, how will you know the right one? Relax. I have prepared several factors you need to rely on when buying the right wood-fired oven for pizzas.
Cooking Capacity
Keep in mind that the bigger the oven, the more pizzas it can hold. Hence, you have to know the number of people you want to make pizzas for. This will help you determine the ideal pizza oven you should get based on coking capacity. Consider buying a large one if you often cook for a large crowd of people.
Construction
It is worth getting a pizza oven that distributes and retains heat without creating hot spots if you want your pizzas to cook evenly. To help retain heat, many pizza models come with stainless steel housing. Also, check the construction of the interior cooking surface. This is because different materials are used to do this. Some are layered with ceramics, while others come with bricks having refractory elements.
Heating Time
Keep in mind that the heating time is different based on the type of oven. Portable ovens have the fastest heating time. Some models shorten up the heating time up to 5 to 15 minutes. Otherwise, modular or brick ovens have a longer heating time. Masonry ovens have a heating time of up to hours. Thus, if you hang out with your family or friends, consider buying a masonry pizza oven.
Design
Do you wish to settle for a built-in or portable pizza oven? Keep in mind that each wood-fired pizza oven's design varies according to the brand. Some configurations can be wheeled from one place to another. Otherwise, some are fixed in a permanent space. The best design to settle for should meet your needs.
Ease of Use
The best one to buy should be a delight to use. Ensure its height is right for you such that you will not strain when making the fire or putting or pulling out pizzas. Some aluminum ovens have a stand with wheels to make them portable.
If you do not want a permanent fixture, this is ideal for you. A portable oven is the ideal if you want one you can move around. Nevertheless, they are not as stylish as a natural stone or brick pizza stone. Brick and natural stone are ideal for a permanent fixture as they make a stylish addition to your backyard. Additionally, they make delicious pizzas.
Cost
It is advisable to choose an oven you can afford. In general, ready-made stainless steel wood-fired pizza ovens cost around $1200. On the other hand, clay ovens prices differ dramatically because of the different styles and sizes. Make sure you only go for an affordable oven. Nevertheless, you should never compromise its quality.
Space
The amount of space you have for your pizza oven will determine the oven size you should buy. It is frustrating to have your pizza delivered, only to have it not fit the available space. Safety is a benefit you will enjoy if you buy an oven that can fit in the space available.
A good space is one you can maneuver around the oven. Thus, do your measurements excellently before making purchases. If your space is small, choose a small oven.
Why Are Wood-Fired Ovens So Important For Neapolitan Pizza?
It is really difficult to make a Neapolitan pizza at home. Nevertheless, if you have a wood-burning oven, the experience is difference. One of the crucial element that make a great pizza is the flame. This is because the flame help make the crust rise. Failure to have an actual flame will lead you to having a flat pizza. If you want to have your pizza cooked within 45 to 60 seconds, you need a temperature of 800-1000 degrees Celsius. At times, you might be required to lift the wood up to help heat up the floor.
What are the Advantages of Using a Wood-Fired Pizza Oven?
If you have ever had a taste bud for the Italian flavor, you can bet a pizza is one of them. Note that wood-fired pizza ovens provide different pizza product types with exceptional tastes. Besides, manufacturers are looking forward to introducing new varieties that will fulfill the expectations of pizza lovers.
You realize that many restaurants use electric pizza ovens but consider using wood-fired ovens to add more tastes. For that reason, wood-burning pizza ovens are becoming popular over recent years. Other benefits that guarantee the popularity of this pizza oven type are as discussed below.
Fast Cooking
There are many reasons why pizza is a favorite food. In addition to its cheesy goodness, people live pizza because it is fast, easy, and convenient. A pizza cooked in a wood-fired pizza oven heated to 800 degrees F gets much quicker, easier, and convenient. Such a temperature can ensure your pizza is ready in just two minutes.
More Nutrition
Pizza toppings such as spinach, mushrooms, onions, and peppers are packed with nutrients that make pizzas the best option even to those who love eating healthily. But, take note that vegetables will lose nutrients once cooked for long. Since these oven types get very hot, the food cooks very fast. Hence, the nutritional properties are preserved for you.
Incredible Flavor
It is a fact that pizzas cooked on the best wood-burning pizza oven have a great taste. The smoky flavor comes from the wood smoke. The smoky flavor gets baked into the crust and toppings while the pizza is cooking.
Besides, pizzas baked in a wood-fired oven are super delicious since they spend little time in the oven. Hence, they retain their fresh taste since they cook fast in the oven. When using the traditional pizza ovens, failure to watch it carefully or time it properly can dry out or burn the toppings. Luckily, a wood-fired pizza oven produces a chewy crust within, pillowy on top and crispy on the bottom.
Energy Efficiency
At any restaurant, home, or commercial kitchen, energy efficiency is a priority. You have a guarantee of saving your energy once you use a wood-burning pizza oven. Also, when you use this type of oven, you will conserve usage and save cost since you don't have to use electricity and gas.
Many Other Uses
These ovens are not made for pizzas only. You can use them for cooking other food kinds. For example, you can use it to make delicious garlic cheese bread, wood-fired sandwich, wood-fired apple pie, to roasted meats and vegetables.
Great Resale Value
You might sometimes buy a large wood-fired oven without thinking you will move to a new property. The chances are high you will be required to sell the oven. Luckily, the resale value of wood-burning is very high. Remember, everybody, desires to have a magnificent pizza oven at home. Therefore, when making purchases, you should not worry about its value going down in case of resale.
Go Off-Grid
With wood-fired pizza ovens, you don't require gas or electricity. Hence, even in the event of a power outage, you don't have to be worried about going hungry when a grid problem or thunderstorm hits.
Ideal for Hot Days
During the hot summer season, there are some days you cannot bear the thought of turning your oven to cook. This is because it would further enhance the temperature in your house. When you buy this type of pizza oven, this will be a non-issue as you can use it for cooking pizza outdoors. Thus, your house will stay relaxed and comfortable without the need for an air conditioner.
Makes Your Outdoor Kitchen Look Exquisite
Adding a wood-burning pizza oven to your outdoor cooking space elevates your outdoor kitchen status. Additionally, it increases the value of your home. It does not matter the style and the recent outdoor kitchen equipment you have; it is easier to find an oven that perfectly fits your unique setup.
No Need to Break a Bank to Own a Wood-Fired Pizza Oven
Some ovens are expensive, while others are affordable. In the market, you can find some with more affordable prices than you may think. Many pizza ovens are coming to the market. Thus, it is not a challenge to find a high-quality one that meets your budget and needs.
If you plan to save money, consider going for the smaller ovens. Otherwise, you can choose the more significant option that produces a high volume of food. Regardless of the way, your new wood-fired pizza oven is going to be a beautiful focal point in your backyard.
Video: How to Cook Pizza in a Wood Fired Oven
Wood fired ovens can be expensive and time consuming to build. However, we have a DIY guide on how to make pizza in a wood fired oven. This Video contains detailed instructions and all the materials you will need to make your own pizza in a wood fired oven.
Frequently Asked Questions (FAQs)
Q: How hot does a wood-fired pizza oven get?
A: Usually, wood-fired pizza ovens get to 500 degrees Celsius or 950 degrees F. This is the best temperature required to make an authentic Neapolitan pizza. Note that this heat makes the crust rise very well and form incredible flavor.
Q: What else can you cook in a wood fired pizza oven?
A: You can cook a wide variety of foods using the perfect wood fired pizza oven. They include vegetables, seafood, steaks, and bread. When you are done with cooking pizzas, the retained heat in the chamber can be used to roast chicken and grill steaks, among others. 
Q: How big should a wood-fired pizza oven be?
A: The best woodfired pizza oven size to buy should be determined by the space in your home or backyard. Also, it should be determined by your budget. It is necessary to consider the number of people going to eat pizzas. Ensure you buy a pizza oven that suits your needs based on these factors.
Q: What is the best shape for a wood fired pizza oven?
A: Pizza ovens can be rectangular or square, with an arched roof. Nevertheless, they are less common. A dome shape is the best for your wood fired pizza oven. It helps achieve the circulation of air inside it. It forms a small pocket of hot air generated from the fire that circulates above the pizza. The heat comes from the bottom top of the dome and is redirected down to help cook pizzas evenly. This shape is the best as it allows you to cook more than a single pizza since the cooking process is not affected by overcrowding the base.
Q: Which type of fuel should be used in a wood fired pizza oven: natural gas, propane, charcoal, or briquettes?
A: Hardwood is the best fuel you should use in a wood fired pizza oven. But, in this case, briquettes are better than charcoal. This is because they provide a more stable burn required in an oven. As a result, they maintain a steady temperature for a long time with less hand-holding than lump charcoal.
Conclusion
Right from your backyard, you can make a delicious pizza that can beat the one you buy from a pizzeria. The secret behind this is buying the best wood fired pizza oven. Please take a look at your needs and choose one model from the above six best wood burning pizza ovens listed above.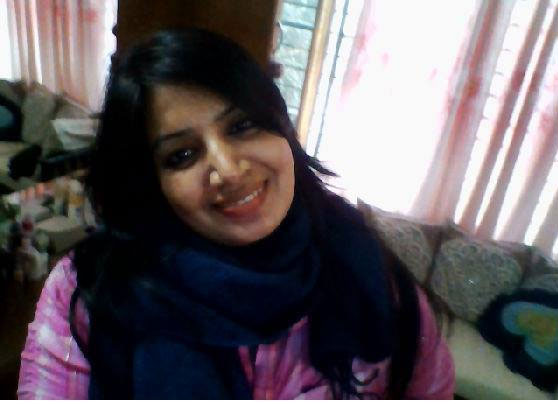 Jennifer D. Simon has spent the last 26 years studying and practicing nutrition science. She has used a larger part of this time in improving people's livelihoods. She has done so by coming up with unquestionable ideas on how to tackle food problems in her community. Read More