A marinade is a liquid to soak meats, vegetables, and fish before cooking. The soaked foods are dipped into the liquid to infuse certain flavors or tenderize them. If you wonder whether you can turn your marinade into a sauce, you are in the right post.
Well,  You can turn marinades into sauces! However, you should remember that the marinade comes in contact with raw meat. So, the marinating liquid needs to be cooked to make it eatable while preventing any risk of bacterial infections. If you consider using marinade as a sauce, you need to understand more about the process.
So in this post, we will cover how you can use marinade as a sauce, what makes marinade different from a sauce, and so much more!
Keep reading….
You May Like
What is Marinade Sauce
A marinade is a runny liquid with the right balance of oil, seasonings, and acids used in soaking food, especially meat, before cooking. This process of soaking foods in the marinade is known as marination. In this process, foods absorb the seasonings while softening from the acids.
You should not marinate your meat for too long as it quickly turns dry and tough. The soaking duration varies depending on the type of meat used. Usually, pork and beef marinate for 30 to 48 hours, while seafood takes 30 minutes.
So, check out this list of ingredients used in marination and their role.
Ingredients used in marinades
Oil
Oil in marinades helps transfer the flavors to the meat and retain moisture. It also holds all other ingredients while still keeping the acidic flavors from dominating. Some examples you can use are mayonnaise, yogurt, milk, olive oil, and sesame oil.
Acid
The acids weaken meat tissues, allowing the fluids and seasonings to infiltrate into the meat. So as the acids get absorbed into the meat, it gets softer. Some of the acids used are vinegar, wine, and citrus juice. The acids might also be enzymatic components like ginger, kiwi, guava, and papain from papaya fruits.
Seasonings
Seasonings boost the flavor of the meat. You can add your favorite seasonings like chili powder, garlic, soy or Worcestershire sauce, curry paste, mustard, and tamarind paste.
Salt
Salt is responsible for helping the fat-soluble flavors penetrate into the tissues of the food. It restructures meat protein by creating gaps where moisture fills. It also makes the muscle fibers lose, making tougher meats easier to chew. You can use salt-based ingredients like fish sauce, pickle juice, or miso.
Difference Between Marinade And Sauce
A marinade and sauce are two different things. So for better understanding, we will first get to know what these two are.
As mentioned earlier, a marinade is a liquid, usually runny, used in infusing certain flavors in foods before cooking. The liquid includes oil, seasonings, and acid that tenderizes meats. You can even toss in your favorite spices and herbs to boost the flavor.
Making a marinade is easy as all you need is to toss all the ingredients in a bowl and whisk together. After whisking, you can add in your meat and leave it to soak.
A sauce is a liquid or semi-liquid with a thick consistency usually served with food to add flavor or moisture. Sauces always act as condiments and also improve the visual appeal of foods. They are made using different ingredients and in various processes worldwide.
Examples of sauces include oyster sauce, mayonnaise, béchamel sauce, soy sauce, tomato sauce, fish sauce, bread sauce, teriyaki sauce, and apple sauce. These sauces serve different purposes, with some designed for salads and others for deglazing pans. You can serve sauces cold or lukewarm.
Their definitions
A marinade is a runny liquid solution used in soaking foods like meat before cooking, while a sauce is a thick liquid served as a food condiment to boost the flavor or moisture content of the food.
Purpose
Marinades are used to soak foods before cooking, while sauces are served alongside cooked foods or added to the food during the cooking process.
Cooking
Marinades are a mixture of ingredients that don't require cooking while sauces undergo a cooking process.
Consistency
Marinades' consistency is runny, while sauces are liquid or semi-liquid and can be runny or thick.
Preparation
Marinades are prepared by whisking the ingredients together at a go while sauces ingredients are mixed in a certain order and at different times.
Ingredients used
Marinades include acids, seasonings, and oil, while sauces include different ingredients and thickening products.
Applications
Marinades are used on uncooked foods, while sauces are used alongside cooked foods.
Can You Use Marinade as a Dipping Sauce?
Marinades are perfect with meats and vegetables. But can a marinade be interchanged with a dipping sauce? We will understand that in a while. However, before we dig into it, know that you cannot use sauces as a marinade as the sauce doesn't contain acids that soften your food.
So on whether you can use a marinade as a sauce, the answer is yes! You can use the marinade as a sauce by cooking it. How exactly can you turn a marinade into a sauce?
Bring the marinade to boil
Cooking the marinade under heat evaporates the liquids. Ensure the marinade boils at 750C so that any existing bacteria are killed (if you are reusing a marinade). The marinade will thicken as the liquid evaporates.
Start by boiling the marinade on high heat till the liquid reduces. After that, you can reduce the heat and let the remaining liquid simmer until it starts to thicken. You will need to be careful so that the marinade doesn't dry out completely.
After the marinade thickens to a sauce, remove from the heat source and allow to cool. If you will be using it as a sauce, go ahead and use it with your cooked meat or vegetables. If the marinade is used as a baste, use it while still warm.
Tip:
Cover the pan when boiling starts and uncover when you start simmering under low heat.
Incorporate the marinade recipe in the sauce recipe
Using a marinade recipe to make a sauce recipe is easier than you would think. You just need to mix the marinade ingredients together and add the mixture into the sauce like tomato sauce.
Tip:
Tomato sauces are the best to include a marinade recipe without the acidity tampering with the flavor.
Adjusting the marinade recipe
Heat affects the taste of your marinade. With the acidic ingredient in the marinade, the taste might turn unpleasant after heating. So you can just skip adding an acid-base to the marinade altogether.
Can You Use Unused Marinade as a Sauce?
Yes, you can.
Unused marinades are better options compared to using used ones. The used marinades, in many cases, are contaminated by raw meat. So boiling a new marinade will reduce the liquid significantly.
Boil on high heat before reducing it and allowing it to simmer. So as the marinade simmers under low heat, you will note a change in the consistency. The marinade will get thicker and thicker, with a consistency like sauces. If the sauce thickens too much, you can dilute it with a vegetable or chicken broth.
Can you reuse marinade?
Can marinades be reused is one question in many people's minds. As we now understand, marinades soak raw meats that might be contaminated by bacteria, making the marinade unsafe to use. However, it is pretty safe to reuse a marinade only once.
You might think that the acids in the marinade eliminate some of the germs and bacteria. This isn't further from the truth as some are killed while some are left out in the liquid. And the best way to eliminate the bacteria is by boiling.
If the marinade had been left out to sit at room temperature for more than 2 hours, then it's better to just toss it out. Note that boiling the marinade alters its properties, and you might have a sauce out of it. If you are hoping to use it to marinate once again, then it's not the best idea since it won't work as excellent as it did in the first place.
Can you use teriyaki marinade as a sauce?
Teriyaki marinade can definitely be used as a sauce. You will just add a thickening agent like cornstarch or potato starch into the marinade. After that, you can simmer the marinade over low heat, stirring it occasionally until it attains the desired consistency.
Teriyaki marinades are used purposely to boost the flavor of your beef, fish, and chicken. The marinating time for these meats is quite different, with beef requiring 24 hours,30 minutes for fish, and up to 2 days for chicken.
Teriyaki sauces are used in cooking the meats immediately or basted on grilled chicken. The teriyaki sauce is usually served as a condiment used as a meat glaze, seafood, stir-fry sauce.
Does marinade go bad
An unopened bottle of marinade can last for up to 2 months in the refrigerator. Marinating under room temperatures and outdoors is not recommended as bacteria thrive in warm conditions. So, even though some recipes call for marinating at room temperatures, it's always wise to marinate in the refrigerator.
Marinating foods for extended periods is not a good step as the marinade tends to break down the fibers that hold the meat together. Other than that, after 2 days, your marinade goes bad if stored in unsafe conditions. Here is how you can tell your marinade has gone bad.
Bad marinades emit a metallic or chemical odor similar to spoilt cheese. It might also have an off-vinegar smell. However, do not forget that marinades include acidic ingredients like vinegar and citrus juices that might cause the odor.
A spoilt marinated piece of meat might be slimy or sticky due to the oil in the marinade. The oil adds a greasy touch and might feel mushy or too firm. It is better to dispose off such a marinade to prevent food poisoning.
Bottled marinades, just like so many other products, have an expiration date. If the marinade is opened, it isn't safe to use it. If the seal is still secure and the bottle is still refrigerated, you can use it several months after the expiration date.
A bad marinade affects the color of meat significantly. Typical meat has a vibrant red shade. If it becomes less rich with a brown color, it is spoilt.
Frequently asked questions (FAQ)
Can you use unused marinade as a sauce?
Yes, unused marinade can be used as a sauce. Just boil the marinade to thicken it to a sauce.
What is marinade made of?
Marinades consist of acids, oil and seasoning that transform the tastes of your food.
Does Lawry marinade go bad?
Lawry's marinade has a long shelf life of 450 days. It will only last that long if its stored in a cool and dry place. Storing it in unsafe conditions makes it lose its taste and moisture.
How can I use teriyaki marinade?
Teriyaki marinade is used in many cuisines; its sweet, savory flavor adds some unique taste to meat, seafood, and vegetables.
Do you have to drain the marinade before cooking?
Whether or not you drain the marinade depends on the cooking method you incorporate. If you plan on grilling, broiling, or searing on a pan, then you can drain the marinade. Meats requiring high heat get their flavors as they brown. So too much moisture will only slow down the process. Always pat such meats dry before cooking.
Can teriyaki marinade be consumed raw?
No! teriyaki marinades soak in raw meats for hours. You can only consume the teriyaki marinated meat after being fried, grilled, or cooked in an oven.
How long can I store open marinade?
The duration your marinade lasts depends on whether or not it has oil in it. If the marinade contains oil, it will get rancid and can only last from 2 weeks to several months. A marinade without oil can last for even years in the refrigerator.
Can marinades be frozen?
Yes! So, after you have prepared the marinade, add it into a Ziploc bag and toss it flat in the freezer. The marinade melts over the meat as it defrosts, kicking in its flavors.
Is marinade the same as sauce?
Marinades and sauce are not the same things. Marinades infuse flavors in foods before cooking while a sauce is used during or after cooking.
Conclusion
You can safely use your leftover marinade as a sauce as long as you first boil it. Boiling helps kill bacteria that might have been in the raw meats. So you can now ditch throwing your used marinade and try making a sauce out of it! Do not forget to sieve out any herbs after the liquid boils to avoid losing too much flavor. A sauce with herbs and whole spices on it wouldn't be too appealing.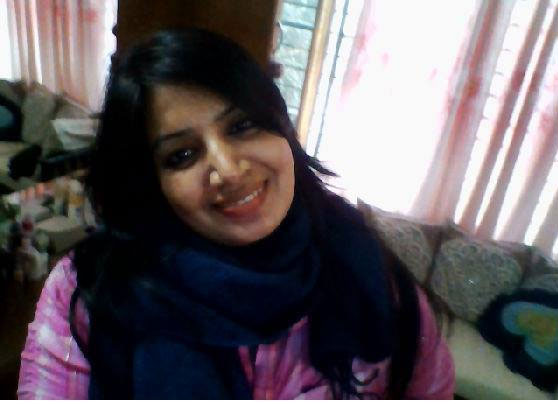 Jennifer D. Simon has spent the last 26 years studying and practicing nutrition science. She has used a larger part of this time in improving people's livelihoods. She has done so by coming up with unquestionable ideas on how to tackle food problems in her community. Read More