Kitchen cabinets have more than color to their appeal. The intricate grain patterns are something you'd surely not want to forget all of sudden. Sadly, at some point, your kitchen will need a little touch here and there to restore its original sparkle. Working on the cabinets alone can transform the entire look without having to repaint them.
Updating your kitchen cabinet without painting them is as easy and convenient as applying a new coat. In this article, I'm going to take you through all you need to do to restore the warm and satisfying look of your dear cabinets without a paint job. Check out the few things you can tinker with.
You May Like
1. Updating the Hardware and Lighting Fixtures
Hardware on your cabinets can make a big improvement to the appeal of your kitchen if done the right way. Knobs and pulls are your best shot at this. As you'll find out, matching out the cabinet with just the right knob, can revive a seemingly deserted kitchen and pump it with life. Below are the various hardware styles you can chip in.
i. Color: Lack Hardware Color
If yours are either cherry, oak, or any other wood, introducing a black-colored addition to the cabinets is the simplest tweak you can do. You have to be watchful, however, not to use black color on exposed hinges. Black color on hinges tends to undo what we're trying to do here- makes the cabinet look older than they already are.
ii. Polished nickel
Polished nickel is known to add a luster with a sense of modernity, on whatever surface it is put on. It works best if used to contrast stainless steel or alike-looking surfaces on your cabinets.
iii. Antique Brass
If yours are oak cabinets, then this might be the easiest way of restoring them. for other wood-types cabinets, you might want to deal with an interior designer in order to bring out a good outlook with brass.
iv. Bronze
Though not as popular, oil rubbed bronze (ORB) can give a beautiful finish when used on oak cabinets. The results with this style are heavily dependent on the stain color.
v. Gold/Brass
Unfortunately for wood cabinets lovers, gold or brass is not worth the bucks as an upgrade to the cabinets. The reason is the resultant poor contrast as these metals are yellow-toned, against the orange or red-toned wooden cabinets. This stylish hardware can only yield results if used on well-contrasting cabinets. Who doesn't want to show off the tiniest bit of gold in their household?
vi. Lighting
Light can take care of so many things, among them being an update to the cabinets look and feel. Swapping low-temperature lighting fixtures with high-temperature lighting can elevate the dull look of the cabinets and give them a more modern look.
2.Glass Doors
This is a bit of a replacement whereby you'll target a few feature doors. Glass has the power of relieving the visual weight associated with darker shades of wood. You need to plan out what doors to replace with glass. The goal is so doing can also brighten the kitchen by adding some reflective value.
This upgrade requires a bit of experience to pull off correctly but if you're DIYer, then take it as a challenge. If you just want the job done correctly without a considerable chance for error, contract a cabinet company to do it for you.
3. Install a new Backsplash
A backsplash works like a charm when it comes to the feel of a kitchen. You may be installing a new one or just upgrading an existing old one. either way, the resultant fragrance is something you can proudly show off.
A modern look is what you should look for in a backsplash, especially if you want to blend with wooden cabinets. Other great choices include subway tiles, with a touch of white or gray grout. This option works best with a countertop that's either white, gray, or black.
Another less popular but equally captivating tile style would be travertine. This one brings out perfection to a new level, especially when used alongside maple, cherry, or oak cabinets. If your precious cherry cabinets look old and heavy, then this is one of the best ways to pump life into your kitchen.
4. Home Décor
The home decor alone can do a lot when it comes to updating a kitchen with wood cabinets. The best décor to use for an update is going for a unified style. Avoid using many colors or finishes as these results to a cluttered look, perhaps worse than before the update. Here are some few ideas you can try out;
A) Neutral Colors
Colors like black, white, gray, and cream work quite well with wooden cabinets. Think of these colors as classics. They infuse both simplicity and modernity to your kitchen, without putting pressure on your visual interest.
B) Copper
Whenever oak cabinets are mentioned, the earthy rich metal appeal of copper comes into mind- why? Simply because of how simple, yet unified, the cabinets appear. Copper and oak share one common thing- warm undertones. Small bits of copper here and there can really help clear the clutter, at least visually.
C) Greenery
The rule is, never use too much color! This is particularly so with wooden cabinets. But did you know than a light green shade can really be amazing if yours is a dull looking kitchen? A touch of green can help simplify the look and add some energy to your kitchen, without overwhelming it. However, you must do this sparingly, lest you overwhelm the kitchen.
5. Clear the junk
The old or unpleasant look in your cabinets might not be related to the cabinets at all. The space around your cabinets might be too cluttered denying them air. Simplifying the space can be a good start, before engaging other updates we have discussed so far.
6. Open shelving
The unpleasant look around your kitchen might as well be as a result of the cabinets being too prominent. Removing some cabinets and introducing open shelving in their place will help ease the look and feel. You could even take off some cabinets doors (but be sure to take care of any naked parts) to reduce the orange color weight. This tones down the orange shade, making the kitchen easier to the eye.
7. Cabinet molding
Install some molding at the top of your cabinets to give them a whole new look. This trick can serve as an alternative to a complete overhaul as different mold styles can actually mimic new cabinets. Cabinets trims can also be used together with the molding to further enhance the look.
Final Word
There are other rather intrusive methods you can use to update your kitchen's cabinets, but these tend to rip off the goodness of wood cabinets. They include painting a few carefully selected cabinets and covering the cabinets with a pretty contact paper. I wouldn't advise employing these methods if you have spent a small fortune on the wooden cabinets.
Another method would be doing away with some cabinets, especially the uppermost ones, to reduce the amount of visual wood in the kitchen. All of these methods can yield impressive results if done properly, but again, it all boils down to your individual taste and preferences!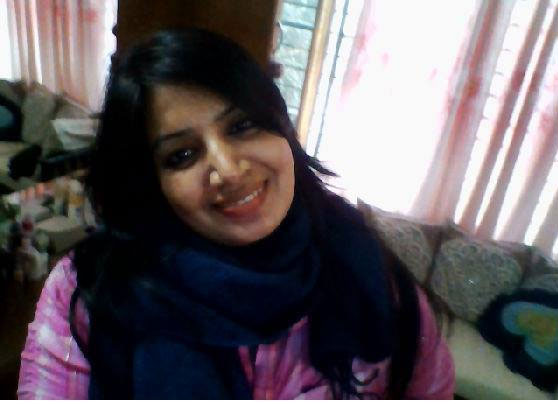 Jennifer D. Simon has spent the last 26 years studying and practicing nutrition science. She has used a larger part of this time in improving people's livelihoods. She has done so by coming up with unquestionable ideas on how to tackle food problems in her community. Read More