Bundt cakes are German-inspired cakes baked in the shape of a ring. The cakes are known for their decorative looks that range from spiral shapes to roses and traditional ridges patterns, among many more. Behind all those beautiful shapes is a bundt pan, usually designed with decorative bottoms.
These pans come in different sizes and can be used to make fruit cakes, fudge cakes, bundt cakes, and coffee cakes. For you to end up with that perfect cake, you need to have the know-how of baking with a bundt pan.
Beginner? Worry not, for this article will guide you on how to use a bundt pan.
How to use a springform bundt pan
A springform pan is designed with removable sides and a bottom with an interlocking band that can be opened once your cake is ready from the oven. These pans ensure you end up with a one-piece cake free from damage on its top, sides, and bottom. Let us learn how to bake on a springform bundt pan.
First, check the manufacturers' instructions on how to care for your pan.
Next, pour some water into it to check for any leaks.
Attach the bottom and the band, then lock them together.
Grease the pan, then sprinkle some flour onto it, so your cake doesn't stick onto it.
Take a glass and place it at the center of the pan.
Add some weight to hold the glass in place.
Place any toppings you want in your cake into the pan.
Pour your batter into the pan.
Place the pan at the middle oven rack to bake. This rack ensures even baking.
Retrieve, then invert the pan after the cake has baked and leave it to cool.
Twist your glass then remove it then release the spring on the sides of the pan to separate the bottom from the pan.
Lift the band from the bottom of the pan in an upward motion.
You can now serve your cake.
 Tips
Some recipes will call for flouring and oiling your pan, even those with a non-stick finish.
Do not use any metal object to release your cake from the springform pan.
How to use a silicone bundt pan
Silicone is flexible and highly resistant to heat, not forgetting its amazingly non-stick advantage. Your cakes have minimal chances of sticking onto the pan and storing it is pretty easy, even in limited spaces. If you are using the pan for the first time, ensure you first wash it thoroughly then dry it properly.
The baking process with a silicone bundt pan is quite the same as using the springform pan, only that there will be no inserting glass to act as the center tube in this case. All you will have to do is preheat the oven, grease the pan then place it on a baking sheet to avoid discoloration due to the high temperatures in the oven. You can then go ahead and pour in your cake batter to bake. Check for readiness, then invert the cake on a serving platter. The last step should be hand-washing your pan and leaving it to air-dry.
Tips
Never use silicone bundt pan on direct heat sources.
Sharp knives should not be used to release the cake from the pan.
You can use the pan in the freezer, microwave, and refrigerator.
Greasing ensures easy cleanup.
The silicone bundt pan can be reused as a serving container.
Always ensure your baking temperatures aren't too high as they can melt your pan.
Ensure you purchase a pure silicone pan. Test if it's pure by twisting it. If there is a color change, then your pan has some filler in them. If they retain their color, then it is pure.
How to bake a cake in a bundt pan
Baking a cake can be a complex task because you have to get the exact measurements as the recipe calls for. If you exceed, you could end up with a messed cake. The good thing is, those mistakes are quite addressable. So here is how you should bake your cake in a bundt pan.
Ensure you have the right bundt pan to help you end up with a perfect and beautiful cake.
Next, apply some oil to the nooks and crannies of the pan. Apply a coat of oil evenly, then sprinkle a thin coat of flour to ensure that your cake doesn't stick. You can incorporate this step before baking so that the coat doesn't dry up as you prepare the batter.
Take your pan and tap it against any surface to get rid of any excess flour till you have a lightly floured surface.
Fill your pan with your batter without exceeding the two-thirds limitto give the cake enough space to rise. You will want to make sure your batter has no air bubbles in it by tapping the pan on your work surface. This will help eliminate any air bubbles that might have formed before baking.
Place the pan in your oven, and before you remove it, test whether or not it is fully baked by inserting a skewer.
If the skewer comes out dry, remove the cake from the oven and transfer it onto a wire rack and let it sit for 10 minutes in the pan. After cooling, invert the pan and tap it gently to loosen the cake from the pan's edges.
Give the cake an extra hour to cool completely. If there is any doming at the center, take a serrated knife and make it even. That should be done carefully to avoid spoiling your cake's shape.
Tips
Do not forget to oil or spray the pans center cone.
Prepare the pan minutes before filling it so it doesn't drop to the bottom of the pan.
Conclusion
There we go! Using the bundt pan is as easy as that! So you can now try out baking on your bundt pan on one of your free days without worrying about where to start. Your first cake attempt on a bundt pan might go south, but let that not hold you back! Keep practicing till you perfect your skills.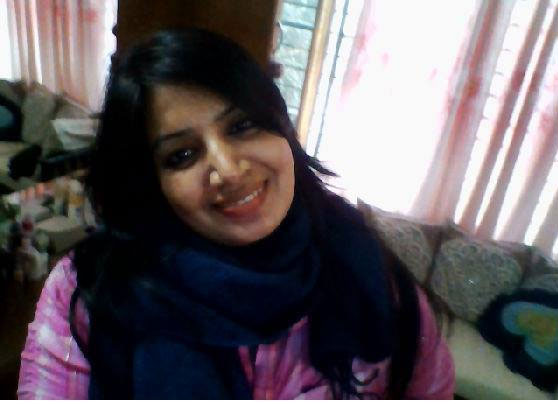 Jennifer D. Simon has spent the last 26 years studying and practicing nutrition science. She has used a larger part of this time in improving people's livelihoods. She has done so by coming up with unquestionable ideas on how to tackle food problems in her community. Read More