A pizza cutter is a kitchen tool designed to slice pizzas. It is fitted with handles and a round cutting blade to help cut the pizza quickly. David. S. Morgan invented the first pizza cutter in 1892 for wallpaper cutting. In the modern world, a pizza cutter is no longer recognized as a wallpaper cutting tool but as a kitchen tool that slices pizzas.
You can use several other tools to slice pizza, but none is as practical as the pizza cutter. Not only does it cut your pizza neatly, but it also gives the slices' a good appearance since toppings and cheese remain intact.
This article compiles a detailed guide on pizza cutter types, its' uses, and how to clean this handy kitchen tool.
You Can Take Help From The List:
Types of Pizza Cutters
Pizza cutters come in two main types:
This cutter uses a rotating wheel to cut through the diameter of the pizza. A user should move the rotating blade in the direction they want to slice their pizza. Wheel pizza cutters are very convenient and easily stored.
One should, however, be careful when using this blade as it can bend when extreme force is applied. On cleaning it, you will need some extra caution when handling the blades. The cleaning process might also be a little complicated compared with other cleaning options of other pizza cutters.
Also referred to as mezzaluna, which is Italian for half-moon, this cutter features a long curved blade that rocks back and forth to slice pizza. Pizza toppings hardly stick to the blade, making the cleaning process much more manageable.
Cutting Pizza with a Pizza Putter
Slicing pizza with the above pizza cutters involves a few steps that include:
Place your pizza cutter at the central part of the pizza to help you achieve equally cut pizza slices.
Hold the pizza cutter handles and move the blade across the diameter of the pie to make slices. Cutting the slices across the diameter is much easier than making each slice at a go.
Cut the pizza in half, vertically and horizontally, making an x-shape cut on the pie to make perfect slices.
Keep slicing the pizza in that manner until you achieve the desired number of slices you need.
Other Uses of a Pizza cutter
A pizza cutter is a versatile kitchen tool that can make cuts on the food you never thought it would in the first place. Here is how you can use the pizza cutter other than slicing pizza.
Use the cutter to cut tortilla strips.
Slicing your tortilla with a pizza cutter makes thin strips that bake perfectly for your salad toppings.
You can make mini marshmallows by cutting them into smaller sizes with a pizza cutter.
Splitting grapes in half can take quite some time when using a knife. Try cutting them with a pizza cutter to save on some time.
Cutting through melty cheese with a knife can be such a mess on your table, which you wouldn't want, especially if you are hosting some guests. A pizza cutter is an excellent option as it won't leave cheese strings all over.
Pizza cutters are perfect for slicing your desserts so that your guests or family can easily munch them comfortably in tiny mouthful slices.
You can slice the sticky biscuits with a pizza cutter.
The pizza cutter blade can rock forth and back, making it perfect for chopping a bunch of herbs finely.
A pizza cutter cuts in between the pasta dough and fillings quickly and in clean rows.
What other perfect tool to make straight strips on your dough other than a pizza cutter? Try it the next time you plan on making a lattice crust pie.
Slicing your veggie like celery, pepper.
Pizza cutters make perfect slices of celery, kales, and pepper.
Cutting out bread crusts off bread when making sandwiches.
You can skip using your serrated bread knife and use a pizza cutter instead. It does a perfect job.
How to Clean a Pizza Cutter
After cooking and enjoying your pizza, it's necessary to clean off the dirt left on the pizza cutter. Cleaning it immediately after use does you justice of an easy wash. Once the food is left to sit on the cutter for long, it dries and sticks onto it, which will take up your time when cleaning it off. Here is how you should go about it:
What you will need
Sponge or towel
Bowl
Dish detergent
Denture tablet
Steps to cleaning the pizza cutter
Soak the pizza cutter in some warm soapy water for a couple of minutes to eliminate any stubborn debris on the cutter.
Use the sponge to scrub off dirt from the cutter gently. You can place the cutter on a piece of towel to keep the blade from rotating. Another option is using your two fingers to hold the flat part of the blade, so it doesn't rotate.
Clean the other side of the blade at the rear of the handle.
If your pizza cutter is dirty, you can fill a large bowl with water and add a denture tablet. It would be best if you left the cutter until the water stops fizzing.
After that, clean the cutter with a sponge rinse and allow it to dry before storing away.
Frequently asked Questions
Can you use a pizza cutter to cut fabric?
You can cut fabric with the rotary cutter, which has a sharp blade that closely resembles the pizza cutter. The cutter can even cut several layers of fabric at a go. Here is how one should use the rotary on fabric.
Firstly, ensure that the fabric is clean.
Secondly, starch and press the fabric to ensure no stretches would make cutting uneven.
Assemble all the supplies you will need, like the rotary cutting mat and the rotary cutter. You can easily cut the fabric without leaving marks on the surface.
Lastly, cut out the fabric carefully.
Do pizza cutters get dull?
Yes!
Cutters tend to lose sharpness after a couple of uses. Sharpening the pizza cutter restores the blade's edges.
Is a pizza cutter necessary?
Yes!
Apart from their single-use, which is cutting pizzas, we have seen that it can help other dozen uses in the kitchen.
Conclusion
Pizza cutters help you cut out perfectly sliced pizzas. They also do much more by making your kitchen experience much easier as you can comfortably slice your foods. So the next time you want to chop your kids' pancakes or pasta into smaller bits, grab onto that pizza cutter, and once you witness its slicing magic, you can kiss the knife goodbye!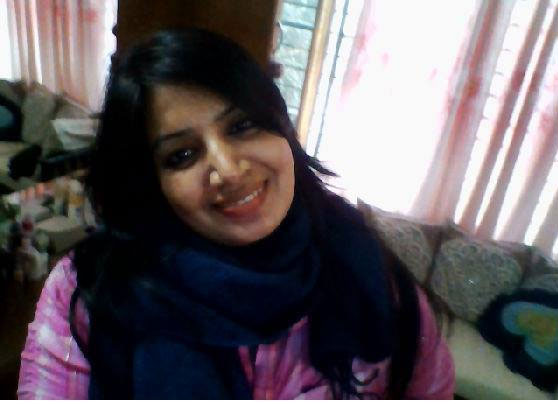 Jennifer D. Simon has spent the last 26 years studying and practicing nutrition science. She has used a larger part of this time in improving people's livelihoods. She has done so by coming up with unquestionable ideas on how to tackle food problems in her community. Read More