Fish sauce is a sauce that includes soy sauce, fish extract, and salt. Fish sauces can vary in flavor depending on the types of fish used to make it, but they are often salty with a pungent smell. Most people use fish sauces in cooking because it adds an umami taste to dishes.
There are many benefits to using fish sauce, such as its ability to cut through grease when deep-frying food or adding some zing to traditional dishes like pad Thai You might be wondering whether fish sauce is good for you. The answer may surprise you!
While there are conflicting opinions out there about whether or not it's healthy for you, the majority agree that moderate consumption is acceptable and will cause no harm. Keep reading to understand more!
Is fish sauce good for you
Fish sauce is not bad for the human body when consumed in moderation. It's actually packed with nutrients and lots of natural antioxidants that play a role in our bodies' well-being. Excess intake of fish sauce, however, might bring about digestive issues.
Cons of fish sauce
Even though fish sauce is quite healthy, it does have some drawbacks.
i. Presence of histidine amino acid
The sauce presents a histidine amino acid with a certain antioxidant capacity. The histidine usually forms histamine in microorganisms. This histamine could trigger food poisoning if it accumulates in food in high amounts. Prevent the occurrence or build-up of histamine in the fish sauce by keeping it refrigerated as a sterilization method.
ii.Salt concentration
One of the ingredients present in fish sauce is salt. The salt used is quite a lot, which is not suitable as a more than 20% concentration could harm human health when consumed.
What is fish sauce made of?
Related Topic:
Fish sauce is made from fermented fish. The fish is combined with oily fish versions like the anchovies, coated with salt, and then left in the sun. The bacteria then break down the fish and drain a salty liquid collected as the sauce.
What is fish sauce used for
Fish sauce is a popular ingredient in southeast Asian countries such as Thailand, Vietnam, and Indonesia. It's also becoming widespread in western cuisines because of its ability to add umami flavor without calories or fat.
Fish sauce's earthy, sweet and savory flavor is traditionally used in marinades, glazes to give them a complex taste. It is also used in dipping and goes pretty well with almost everything. Fish sauce in salad dressings, stir-fries, meats (roasted or braised), and soups brings out savory goodness from the dishes.
Fish sauce can also be used as a salt alternative to reduce your salt intake. Fish sauce gives a flavor that salt cannot achieve. Just add a drop or two to your dishes. However, understand that fish sauce has a bold taste that might not be your favorite.
So you should slowly introduce it into your diet to start building a relationship. With time, you will get hooked to the taste, and you can keep incorporating it into your dishes more often.
Benefits of fish sauce
Fish sauce not only boosts food flavor but has loads of other benefits for our bodies.
It's high in protein
We all understand that fish is protein-rich. This protein content in fish sauce is perfect if you're trying to lose weight or maintain your current weight.
2. Rich in omega-­‐three fatty acids
Anchovies have considerably high omega-3 that is great for your heart health. Omega 3 helps in reducing blood fat and helps in the development of the brain. It also plays a role in developing nerves and vision in children.
3. Spicing dishes
Though famous in Asian countries, fish sauce is also used in western dishes in baking pizza. In Italy, chefs drip the sauce over cakes to boost flavor and make them more appealing. Some people also add the sauce into their cups of coffee to make it fragrant.
4. Reducing fishy odors
Delicious fish sauce eliminates the strong fishy smells in internal organs without interfering with the natural flavor of your dish. Maintain the flavor of pure fish sauce by mixing it with some warm water, then use the mixture to wash the food, thus eliminating the unwanted smell.
5. Has anti-inflammatory properties
 Fish sauce contains anti-inflammatory properties which can reduce the risk of cardiovascular disease and some types of cancer. This is due to vitamin B9(folate) that helps create DNA.
6. Rich in vitamins and iron
Fish sauce contains vitamins B1, B2, B3, and B12 needed by our bodies. Vitamin B12 plays a role in reducing birth defects in unborn babies. Vitamin B3 is responsible for creating energy and reducing fatigue. The iron macronutrient present in the fish sauce helps reduce the risk of anemia deficiency that may lead to the birth of premature babies.
The taste of fish sauce
Fish sauce is salty with an umami flavor similar to soy sauce but not as strong. It also has a slightly fishy flavor that's tangy and funky at a go due to the fermentation process. Most people describe the taste as pretty mild compared to other condiments like sriracha. The taste of fish sauce will balance out the too-sweet recipes, the salty ones, and the sour and bitter ones alike.
Fish sauce for cooking
There are several ways to use fish sauce in your everyday cooking. The sauce is excellent if you're trying to cut down on sodium or just want a low-calorie to season your food. Some people even opt to use soy sauce instead of fish sauce, but i think they taste pretty similar, so feel free to use them interchangeably.
So, here are some of the ways you can incorporate fish sauce in your dishes.
Add it to your barbecue sauce to boost the flavor of your barbecues.
Include it in your curry paste.
Use it in place of salt to check on sodium levels consumed.
Add some flavor into your sautéed vegetables by sprinkling some onto the vegetables.
It tastes great in pasta sauce.
Add a spoonful to your pickle jar when pickling.
Boost your broths and soups with fish sauce
You can add some in your rice dishes, grilled vegetables, and salsa.
Some recipes that you can make with fish sauce include:
Thai tamarind chicken stir fry
Sweet and sour fish sauce
Pad Thai
Tips when using fish sauce for cooking
Use children's fish sauce that contains less salt to prepare food for the little ones.
Always use fish sauce from a known place.
Never exceed 30 ml of fish sauce consumption a day.
How to store fish sauce
Whether opened or unopened, you can store fish sauce at room temperature for up to 4 years.
Tips:
Do not store in direct sunlight- a cool, dry place is preferable.
Avoid storing in the refrigerator, so the amino acids don't get altered.
Cover opened fish sauce cans carefully to keep the sauce clean and delicious.
Where to purchase fish sauce and how to buy
You probably have seen many fish sauce brands in grocery stores and supermarket stores alike. In Asia, you will find fish sauce even in food stores. So during purchase, check that the fish sauce lists fish and salt as the only main ingredients and has no additives. Confirm the color of the sauce. It should be clear brownish-reddish. If the fish sauce is darker or opaque, it's probably wise to skip it.
 Frequently asked questions
Does fish sauce taste fishy?
Fish sauce doesn't actually have a robust flavor, and it's not going to taste like you're eating raw seafood. Some people have reported sensing some hints of the sea as they bite into their foods, but that's about as far as we would describe its actual flavor.
Is fish sauce salty
Yes, fish sauce is quite salty. In fact, salt is one of the main ingredients that give dishes that unique southeast Asian flavor profile. But don't worry; you can constantly adjust the saltiness to your liking by adding less or more depending on what you're cooking.
How to tell if fish sauce is of good quality
Firstly, the ingredients used should guide you in determining its quality. Salt and fish are enough ingredients, but some include water and sugar- which is alright. Any other additional ingredients should make you question the quality, and it's good to skip such fish sauce.
The amount of protein in fish sauce indicates more fish in it. So if the protein content is lower, get it back on the shelves. Lastly, check the price. Fish sauce production is quite expensive, so cheap ones should be avoided.
Conclusion
Is fish sauce good for you? The answer is yes! As long as it's not being used in excess. Fish sauce is delicious and not only adds tons of flavor to your dishes but also benefits your health. So if you want to flavor your meals without adding extra salt or fat, fish sauce is definitely worth trying.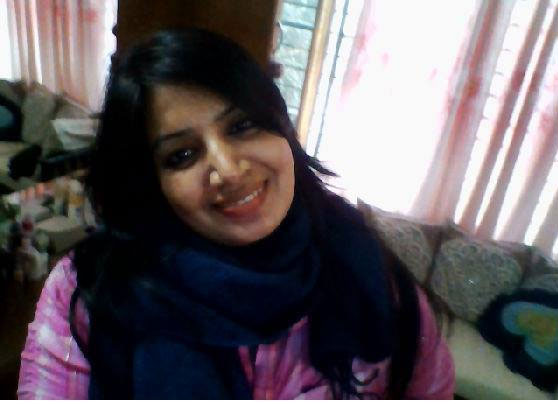 Jennifer D. Simon has spent the last 26 years studying and practicing nutrition science. She has used a larger part of this time in improving people's livelihoods. She has done so by coming up with unquestionable ideas on how to tackle food problems in her community. Read More