Baking pizza at the comfort of your home is so fun as you get to try the toppings of your choice. One of the essential tools you will need during the baking process is the pizza peel.  Pizza peels help you to place the pizza into the oven and retrieve it without burning your hands.
Even if you are new to the pizza-making world, it is obvious that you understand that peels come in different materials. However, beginners might have a hard time deciding on which material to go for. Well, you do not have to worry for you are reading the right post!
This article covers all there is to know about metal and wood pizza peels. So let's begin!
Wooden Pizza Peels
If you are making your very first pizza, then wooden pizza peels are the best to go, for they will give the best experience. pizza dough placed onto a wooden peel is less likely to stick onto it. The wood's rough surface allows airflow under the dough, creating a vacuum between the dough and the peel. However, you should avoid leaving the pizza on it for long periods as it can stick.
Wooden pizza peels are not fireproof, and that means they can quickly burn when in the oven. That's enough reason to why you need to switch to metal pizza peels when turning your pizza in the oven. The metal pizza peels are built to withstand the high temperatures inside the oven.
To prevent stains from destroying your wooden peel's beautiful finish, you should frequently rub the surface with mineral oil. It is also recommended to clean it by rubbing white vinegar instead of using water and detergents. Wood can absorb the detergents smell that might get transferred to your pizza.
 Pros
They are easy to hold and with sturdy handles for a firm grip.
Pizza doesn't stick onto the peel.
They bring a traditional look into your kitchen.
Wood can absorb all the oil at the bottom of your pizza, so you serve an oil-free pizza.
 Cons
Wooden peels are more expensive compared to metal peels.
Their thickness can make them hard to use in some ovens.
Removing the pizza from the oven with a wooden peel is harder.
Wooden peels are heavy. This design ensures that they don't burn in the oven.
 Metal Pizza Peels
The majority of metal peels are aluminum-made, which guarantees you a prolonged useful life. This material is heat-resistant, making it usable inside the oven to turn the pizza. The downside of these peels is pizza easily gets stuck onto them, before they are placed in the oven. This is due to the steam that is trapped onto their surface.
To prevent sticking, you can sprinkle some flour on the surface of the peel just before you place the pizza onto it. Metal peels have a thinner design compared to wooden peels, making them the best to retrieve that pizza from the oven. Their thinness makes them slide easily under your pizza.
Metal peels are not susceptible to staining or odors, making them easily maintainable. To clean them, you can use some water and soap and then leave them to dry. A drying method you can incorporate is wiping it with a clean towel.
 Pros
They are light in weight, making them easy to use and handle.
They are thinner and very ideal for removing pizza from the oven.
They are cheaper than wooden peels.
They come in different lengths and sizes.
 Cons
Metals do not soak in pizza oils, so you will end up having a greasy pizza.
The handle design is thin and can easily slip out of the hands.
Metal peels can be slippery.
They can easily break because they are weaker and lighter.
What is the Difference Between Wood and Metal Pizza Peels?
Maintaining a wooden pizza peel can be challenging. The wooden pizza peels need to be oiled to prevent wood warping. Cleaning them can also be a bit problematic as they cannot be soaked in water or washed with soaps. On the other hand, the metal pizza peels require less maintenance and can be cleaned easily.
When it comes to sliding the pizza into the oven, the wooden peel does a great job in ensuring you're your pizza slides smoothly without sticking. However, with metal peels, the dough only slides off the peel when sprinkled with some flour. Otherwise, it gets stuck onto the metal surface.
Wooden pizza peels are usually thick, making them hard to slide under the pizza and retrieve from the oven. On the other hand, metal peels feature a thin design that makes them slide at the pizza bottom easily.
Cleaning metal peels is rather easy as you will need only some water and soap. The wooden ones should not be soaked in water or washed with soap.
Which is the Best Pizza Peel?
A wooden pizza peel might demand so much care and maintenance, but most professionals prefer using it. Its decreased chances of pizza sticking coupled with the traditional feel they bring into your kitchen outweighs their maintenance. To determine the best pizza peel to go for, consider the frequency of use of the pizza peel and the ease of cleaning it.
 Conclusion
Whereas it might not be essential to have two peels in your kitchen, considering to get both a wood and metal peel can be the best option. Why? You might eventually get tired of the continued sprinkling of flour onto the metal peel or having to taste the cornmeal flour on your pizza. And for the convenience of retrieving the pizza from the oven, a metal pizza peel should be convenient. You don't always have to use that pair of tongs to get the pizza out of the oven.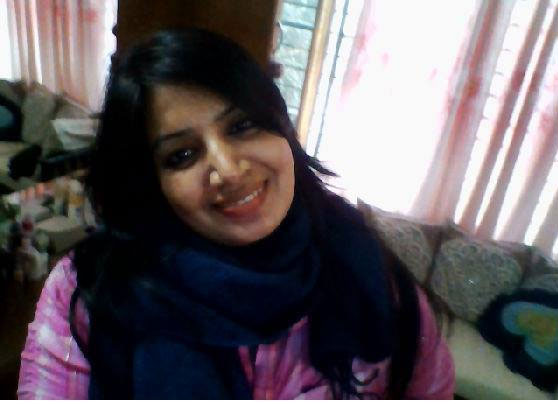 Jennifer D. Simon has spent the last 26 years studying and practicing nutrition science. She has used a larger part of this time in improving people's livelihoods. She has done so by coming up with unquestionable ideas on how to tackle food problems in her community. Read More