Are you seeking the source of how to cool an angel food cake An angel food? If so now you are right place. An angel food cake is quite easy to make. Just whip some egg whites with sugar and fold your flour and get to enjoy a light and delicate cloud-like cake. It is necessary to give it adequate time to COOL DOWN to maintain the fluffiness in your angel food cake,
When baking an angel food cake, it is natural to cling onto a pans bottom and center tube. Once it gets ready, the cake pan should be flipped over to allow the cake to cool without collapsing on itself. The secret to ensuring you end up with that perfect angel food cake is being extra careful when mixing ingredients.
A slight mistake in either adding too little or exceeding an ingredient can make your cake crumble or stick onto the pan. So in this article, there is a compilation of some of the ways you can incorporate to cool your angel food cake. Keep reading to get enlightened!
How long does it take to cool an angel food cake?
The amount of time you allow an angel food cake to cool depends on the cooling method you use.  For a cake cooling upside down on a pan with legs, the average time it should take to properly cool shouldn't be less than an hour. If you cool the cake on a bottle or a funnel, leave it to hang there for up to 2 hours. An angel food cake cooled in the refrigerator can be left to sit for 1 to 2 hours, then defrost later.
How to cool angel food cake with a glass bottle
An angel cake's cooking instructions call for turning the cake upside down to allow it to cool once retrieved from the oven. Angel food cake pans designed with feet are much easier to invert, but it can be hard for those designed with no feet or small feet.
A glass bottle is often used to suspend the cake by the pans' central tube in such cases. The pan tube and the neck bottle should first be tested to ensure they fit together well before you begin baking your angel food cake.
Suspending the cake on the bottle might seem impossible, but it's rather easy if done correctly. Here is how you do it:
Once your cake is ready, get it out of the oven. The pan will be hot, so have some protective gloves on your hands.
Ensure your bottle is near and placed on a flat surface for convenience and ease when fixing the tube pan to the bottle's mouth.
Turn your angel food cake pan upside down onto the bottle.
Attach the pans center tube to the bottle mouth till they fit well.
If your angel food cake pan lacks balance, try to elevate it with something weighty like canned tomatoes.
After two hours, your cake will be completely cooled, and you can remove the bottle from the tube pan then remove your cake from the pan.
Pros
The bottom part of the cake cools evenly.
Your cake doesn't collapse during the cooling process.
Cons
There is a risk of the pan tipping over.
How to cool angel food cake without a glass bottle
You might find the glass bottle available in your kitchen either too thin or too wide to fit your tube pan. Skipping to bake that angel cake is what will come to mind, but the good news is that there are other alternatives you can use to cool your angel food cake. Here are some ways you can incorporate to cool it: –
1. Cooling angel food cake upside down
This method best works if your angel food cake pan has legs. Once the cake is ready, remove it from the oven and invert the pan onto a plate or on a clean countertop immediately. You can then leave it to cool for up to an hour or so. Space underneath allows proper airflow that is necessary for proper cooling.
Pros
It is easy to invert the cake.
There is a proper flow of air, so your cake cools fast.
Cons
Only effective on pans designed with legs.
2. Cooling angel food cake in the refrigerator
Cooling your angel food cake in the refrigerator takes few hours. Your cake will sit for 2 to 3 hours in the refrigerator to cool well. After removing the cake from the oven, you can place it on your kitchen counters and leave it to sit for 10 minutes before transferring it to the refrigerator.
You can then go ahead and place it in the refrigerator in an upside-down position. After some time, you can choose to either remove the pan or not. If you remove the pan, wrap the cake with plastic, then top with tin foil, then return it to the refrigerator. The plastic wrap prevents the cake from drying out excessively. If you want your cake chilled, let it sit for up to an extra 2 hours, then remove it.
If you chose to cool the cake together with the pan, you would need to run a sharp knife along the edges of the pan to remove it after cooling. Be very keen to avoid cutting through the cake and then place a large plate over the pan to transfer it.
Pros
Even cooling
Slicing a chilled cake gives clean cuts
Cons
The heat from the cake might warm other foods in the refrigerator.
3. Cooling angel food cake on a wire rack
Angel food cake pan with no legs? Then grab that wire rack, so you cool your cake! The first thing to check out is the size of the wire rack. The rack should be large enough for faster cooling. The rack works by allowing air to circulate under the cake, preventing any sogginess in your angel food cake.
After your cake bakes fully, remove it from the oven, flip the pan over on the cooling rack, and leave it to sit for a while until it is completely cooled. You can loosen the cake from the pan with a knife then place it on a serving plate.
Pros
Proper flow of air to the cake.
Cons
The wire racks absorb heat emitted by the cake, which might leave some cake parts soggy.
Related Topics:
Best pan fo angel food cake review and buying guide.
Video: How to Bake a Perfect Angel Food Cake
Frequently Asked Questions(FAQS)
What will happen if I don't allow my angel food cake to cool completely?
Your cake will not achieve that heavenly fluffiness that makes angel food cakes stand out.
Do I have to cool the angel food cake upside down?
Yes!
Cooling the cake upside down ensures that the cake does not collapse on itself.
Conclusion
Now that you understand the different ways you can cool your angel food cake, you can go ahead and try any of them the next time you bake an angel food cake. To de-pan, the cake, just invert the pan over a platter, then slide a knife between the cake edges and the pan sides to loosen it.  If it doesn't slide out, push the cake away from the center tube gently with your fingers. You can then pick that sharp knife, preferably a serrated one, and slice your angel food cake then enjoy!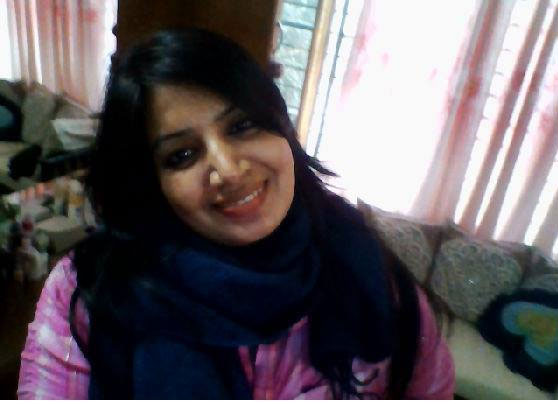 Jennifer D. Simon has spent the last 26 years studying and practicing nutrition science. She has used a larger part of this time in improving people's livelihoods. She has done so by coming up with unquestionable ideas on how to tackle food problems in her community. Read More