Are you looking for an easy way to cook a whole chicken? A slow cooker is the perfect kitchen appliance for this job. In this blog post, we'll tell you everything you need to know about how long to cook a whole chicken in a slow cooker and how long does it takes. Plus, we'll give you our favorite recipes so that your chicken comes out as juicy and flavorful as possible!
How to Prepare the Chicken for Slow Cooking
When preparing the chicken for slow cooking, the first step is to season it with salt, pepper, and other desired spices. Place the chicken in the slow cooker and add any vegetables or other ingredients you are using. Transfer the chicken on top of the vegetables, breast side up. Cover the slow cooker and cook on the "high" setting for 4-5 hours or "low" setting for 6-8 hours, or until the breasts reach an internal temperature of 165F. This ensures that your chicken is cooked all the way through and safe to eat. It is best to avoid opening the lid during cooking as this can cause a decrease in temperature and extend cooking time.
Choosing the Settings on the Slow cooker
Once you've prepared the chicken for slow cooking, the next step is to select the right settings on your slow cooker. Generally, it's recommended to cook the chicken on LOW heat for 6 to 8 hours, or HIGH heat for 4 to 5 hours. Cooking times may vary depending on the size of the chicken. For best results, always keep the lid closed while cooking and check that the internal temperature has reached 165°F in the breast or thigh before serving.
Cooking Times for a Whole Chicken
When it comes to cooking times for a whole chicken in the slow cooker, it all depends on the size of the chicken and the setting you choose. Generally, cooking a chicken on high heat takes around 3-4 hours, while cooking on low heat takes around 8 hours. For an average-sized whole chicken, prepare it by rubbing seasoning over the outside and inside of the bird, then place it on top of foil balls in the slow cooker. Cover and cook on high for 4-5 hours, or cook on low for 7-8 hours without opening the lid during the cooking time. To check that your chicken is cooked, tip it up so any liquid runs out and wiggle the wing – it should feel very loose.
Ways to Check that Chicken is Fully Cooked
It is important to ensure that the chicken is cooked all the way through before serving. To do this, you can check that the wing is very loose when you wiggle it, and that the juices run clear when you tip the chicken up. Additionally, if you are using a thermometer, it should read at least 74°C (165°F) to be considered safe for eating. If you want to be extra sure that your chicken is cooked all the way through, cover it with foil for the last hour of cooking to help it heat up faster.
Tips for Getting the Best Results
When it comes to slow cooking a whole chicken, there are a few tips to keep in mind for getting the best results. First, make sure that the chicken is properly prepped before putting it in the slow cooker, as this will help the chicken cook evenly. Secondly, choose the right setting on your slow cooker, either low or high, depending on how long you have to cook. Thirdly, use a thermometer to ensure that the chicken is cooked through before serving. Finally, use any leftovers for future recipes or freeze for later use. By following these tips you can enjoy delicious slow-cooked whole chickens every time!
How to Use Leftover Chicken
After you have cooked a delicious whole chicken in your slow cooker, you will likely have some leftovers. You can store the chicken in the refrigerator for up to four days or freeze it for up to three months. Once you are ready to use the leftover chicken, there are a variety of delicious recipes that you can make with it. Some popular options include chicken pot pie, chicken tacos, or chicken salad. You can also make soups, casseroles, and sandwiches with the leftovers. With a little bit of creativity and imagination, you can also come up with some unique recipes that your family will love.
Slow Cooker Recipes for Whole Chickens
Once you have all the necessary ingredients, you can start creating delicious slow cooker recipes for whole chickens. There are a variety of recipes you can choose from that will make your chicken tender and flavorful. Popular recipes include Chicken Cacciatore, Chicken Paprikash, and Chicken Parmesan. Each recipe is made with different spices and sauces that will add flavor and texture to your chicken. You can also try recipes like Mexican Chicken Chili, Greek-Style Chicken with Olives, and Fajita-Style Chicken for something a bit more adventurous. All of these recipes require minimal effort but result in a tasty meal that the whole family will enjoy.
Benefits of Slow Cooking Whole Chickens
Slow cooking a whole chicken in a slow cooker has numerous benefits. One of the main advantages is that it is a hands-off way to cook chicken. You do not have to constantly monitor the cooking process and you can leave the chicken to cook while you're busy with other tasks. Slow cooking also locks in moisture and flavor, resulting in a juicier and more flavorful chicken than other methods. Additionally, it's a great way to save money since you can buy a whole chicken at a much lower price than individual parts. Finally, slow cooking is an energy efficient method for cooking chicken, making it an environmentally friendly way to prepare dinner.
Common Mistakes to Avoid When Cooking Whole Chickens in a Slow Cooker
When using a slow cooker to cook a whole chicken, it is important to avoid common missteps. Leaving the lid open during cooking time will cause the heat to escape, resulting in the chicken taking longer to cook and potentially drying out. For the best results, keep the lid on and only open it when you need to check on the chicken. Not adding liquid or enough liquid can also cause the chicken to dry out, so be sure to pour some water in the slow cooker around the chicken. Finally, be sure to check that the thickest part of the thigh is at 165°F before serving. Following these tips can help ensure that you get a juicy, flavorful chicken every time!
Other Methods of Cooking Whole Chickens
In addition to slow cooking a whole chicken, there are other methods of cooking it. Roasting in the oven is a popular and effective method that produces a moist chicken. Another way to cook a whole chicken is to grill it. This is a great way to get an outdoor-smoked flavor. Finally, you can also boil a whole chicken, although this method is not recommended as it can dry out the chicken. No matter which cooking method you choose, make sure to use a food thermometer to ensure the internal temperature has reached a safe level before serving.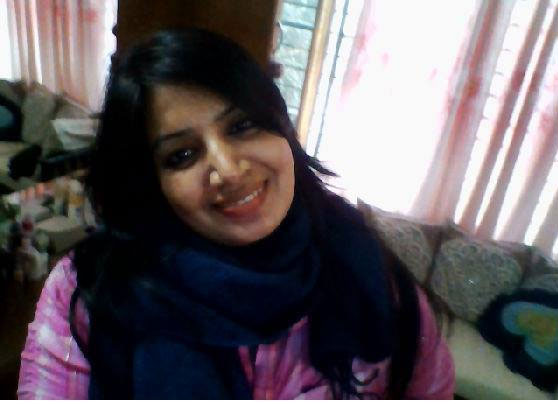 Jennifer D. Simon has spent the last 26 years studying and practicing nutrition science. She has used a larger part of this time in improving people's livelihoods. She has done so by coming up with unquestionable ideas on how to tackle food problems in her community. Read More