Currently, there are a variety of kitchen appliances such as instant pots, pressure cookers, food warmers, and different types of slow cookers that makes it difficult for you to arrive at your final decision when it comes to purchasing a kitchen appliance.
For me, the best freestanding kitchen appliance that I have ever come across is a slow cooker. In this case a programmable slow cooker.
A programmable slow cooker uses a microprocessor technology in controlling the entire cooking process without you getting involved. Some are integrated with Smartphone apps that help you operate your kitchen appliance using your Smartphone.
In this article, we are going to provide you with everything you would want to know about the best slow cookers. We have provided the list of our perfect selection on the best slow cookers in the market, alongside the main important factors you need to consider when choosing your ideal cooker. Additionally, we have given you the comparison between the programmable slow cookers with manual models while providing you with some answers to questions you may have tried to ask concerning these cookers. If you are a beginner in using slow cookers, we have considered you the most by providing some precautionary measures that you need to look at when using a slow cooker.
1. Instant pot 10-in-1 Kitchen Appliance
If you like cooking or you are passionate about culinary, you will need a multi-purpose and efficient kitchen appliance that can serve you flawlessly in all you need for a perfect meal.
Instant pot Ultra 10-in-1 comes with nine cooking programs that can work in place of 9 common kitchen appliances such as pressure cooker, rice cooker, slow cooker, yogurt maker, egg maker, cake maker, saute, warmer, and can also serve as a sterilizer.
This is a 6-quart pot that can serve a family of 7 people and above. The cooker is also fully automated and programmable with its app that you can use to control you're your smartphone while offering 24 hours cooking time.
Summary:
This is the cooker that contains everything you want in a kitchen appliance. With instant pot 10-in-1, you will enjoy all the functional programs which can work in9 cooking appliances in a larger capacity pot. It is only that its manual cannot be interpreted in other languages other than the four major languages that come with it.
2. Crock-pot 6- quarts count-down slow cooker
This is a much portable slow cooker that allows you to cook everywhere you would want to. The pot is very preservative, and it keeps your food safe and healthy while on the road using its airtight sealing.
Crockpot 6 – quart can have a very large capacity to serve more than seven people at a go. This programmable slow cooker can hold up to 6 pounds of cooked food comfortably, and your entire family is able to enjoy enough meals at any moment.
Its digital control provides you with a digital countdown controlling the entire cooker and thus providing you with 30 min. – 20 hours of cooking time. You will just set your desired cooking time, and the cooker will do everything for you.
The cooker comes with an airtight locking lid gasket for perfect sealing. The lid can be easily removed, and you can enjoy an easy washing facility for its inner pot.
The stylish stoneware is quite pretty, and it allows you to remove it and use it for different purposes, such as warming food in your microwave at high temperatures.
Summary:
With this slow cooker, you will be able to serve more than seven people with a highly portable cooking pot. In addition, the cooker enables safe cooking using its well-built casing and premium lid while enjoying 20-hour cooking time.
3. Instant pot Max Pressure cooker. 9- in -1 programmable slow cooker.
Experience the most versatile kitchen appliance facility for instant cooking along with one of our best programmable instant pot slow cooker. This model comes with new arrival advanced features utilizing a microprocessor unit. The cooker incorporates all the robust features as well as its ability to provide you with delicious and healthy cooking.
This slow cooker comes with nine common functional kitchen applications such as;
-There are 15 built-in programs using microprocessor technology to ensure perfect cooking in time. The programs provide you with 70% cooking assistance by just setting the system and commanding just by a click of a button.
-It is easy to wash and maintain since it is made of stainless steel components that are non-sticky.
-The inner pot comes with a steam rack along with handles and a three-ply bottom.
- the ten provisions for safety mechanisms to shield you while cooking. The cooker is highly efficient when it comes to energy and hence reduce steam and heat emissions while eliminating food odor. These features make it a user-friendly cooker.
Summary:
This is a very versatile cooker that comes with a fully programmable system with lots of features. You will be able to use 15 built-in cooking programs enhanced with microprocessor technology for your flawless cooking activities. This cooker may be slightly expensive due to its premium and latest features.
4. Hamilton Beach stay or go programmable slow cooker.Enter your text here...
Hamilton Beach is one of the most efficient and high-quality kitchen appliance that comes with a very affordable price. The cooker is fully automated with a programmable microprocessor along with its manual functionality. If you are looking for a highly versatile kitchen appliance that can't disappoint you at any given time, consider Hamilton Beach programmable slow cooker.
This is the most loved slow cooker due to its ease of use. The cooker provides an easy-to-use LED panel that can be easily mastered by anyone, even beginners.
It is a very exceptional cooker that can offer dual operating options in both manual and automated programmable options making it unique from other cookers.
Hamilton Beach cooker comes with everything included in other cookers like the recipe and a user's manual, but besides this, it comes with an additional clip-on spoon and a temperature probe.
The only downside with this cooker is that it can cook for only 8 hours, while others of its genre can cook up to 10+ hours.
Summary:
Hamilton Beach Stay or Go programmable cooker is great for those who would want a very portable cooker that comes with affordable prices and all robust slow cooker features included. You will enjoy your meals everywhere you go with this beautiful cooker, only that it offers only ten hours of cooking while others offer more than that.
5. Crockpot smart 6- quart slow cooker.
This is a perfect example of a modern kitchen smart device that comes with advanced features. With this one, you don't even need to be in your kitchen when cooking. You can control the entire cooking process using the WeMo app that comes with your cooker.
You can control both temperature and time adjustment with your smartphone. At the same time, you can perform some cooker programming and customize everything according to your needs using the WeMo app on your smartphone.
This slow cooker comprises an oval stoneware separating usage with safety. The stoneware is removable, and you can use it for many other purposes such as microwave cooking
It comes with three programmable cooking options along with keep warm facility.
The three programmable options are warm, high, and low settings. The automatic keep-warm setting is very reliable as it can keep food warm for 24 hours after cooking.
It is safe handle and its glass lid offer user-friendly operations since they are removable, and you can wash them together with inserts using a dishwasher.
Summary:
This beautiful cooker is lucky to have a WeMo app included to offer versatile control even when you are not in your kitchen. Also, the light power consumption feature keeps it stand out from other slow cookers
6. The Crock Pot 6-Quart Programmable slow cooker
It is a great experience getting back home only to find delicious meals cooked and ready to be served. When you are busy with your work schedule, Crockpot 6 quarts programmable slow cooker can gather for everything for you. This cooker comes with an A 6 capacity that can serve more than seven people while food can be kept for more than 24 hours with keep warm feature.
The system is fully programmed to cook for up to 20 hours, while low, high, and keep warm settings are all functional for your convenience. It also comes with stoneware that is multifunctional and easy to clean, along with its collection of the best ever recipes.
Summary:
The crockpot 6 quarts allows you to the cooker for as much as 20 hours while coming with a 6 quart capacity at a very low price for great features. You will also enjoy a smart digital display that makes it more versatile for use.
7.Hamilton Beach 33480 8-quart programmable slow cooker.
Hamilton programmable slow cooker allows you to cook your meals slowly and effortlessly and serve it the time you want. It comes with a programmable cooking time that ranges from 30 minutes to 18 hours. It is one of the larger capacity slow cookers since it is an 8-quart capacity. The cooker can serve a very large family or visitors on different occasions.
Its programmable microprocessors offer you a time countdown that helps you to track the progress of the cooking meals while offering an automatic keep-warm capability upon a time up.
Summary:
The most interesting feature with this model is a time count down feature. You will be able to tell the remaining time for your meal to be ready and thus help you to adjust to your schedule. The slow cooker also offers 18-hour cooking time, which makes it superior over other slow cookers.
Why Choose a slow cooker?
The slow cookers are usually outstanding pieces of kitchen equipment. They are the most loved by foodies out there and has gained popularity amongst masses since its birth in 1972.
Here are a few reasons why most people have adopted the culture of slow cookers overtime
A. It's healthy and budget-friendly
The slow cooker can help in saving your money on food vary in many ways. One, it can allow you to buy some cheap dry beans and grains, and you will never struggle to cook them. Also, it gives you a wide variety of meat selection. You can buy ordinary tough meat cuts locally, which will be economical on your side since it comes at a low price.
B. Easy to clean
When cooking, you can find yourself using several utensils that can lead to time-consuming and tiresome when cleaning. With a slow cooker, everything can be so easy its surface is non-sticky, and you can just wash it fast easily, plus you can use a single pot for all your ingredients.
C. It's versatile
A slow cooker is not tied up to cooking certain meals. You can use it for cooking variety at once. For example, you can have cooked meat with potatoes or any other meal that can be cooked along with another one. In this case, I don't mean you mix everything in your cooking pot, but I am trying to explain that slow cookers are not one-dimensional.
Food that can fuse together to give a taste meal must be cooked together in a slow cooker since it is faster and you will enjoy your meal within just one time without you starting other preparations.
Programmable/Automatic slow cookers vs. Manual Slow Cookers.
There is a very big difference between manual and automatic/ programmable slow cookers. They all create options, but you may consider one that can meet your specific needs. For you to arrive at your decision, you need to understand the difference between these options
Manual
Manual slow cookers were the first in the development of slow cookers. These slow cookers lack other premium features as with programmable cookers, but they work just well.
Manual cookers are always affordable, and that is why many people prefer them. They are also simple and easy to operate.
Manual slow cookers use only one control knob located on the front of the cooker. This knob has only three options; low, high, and warm. It is easy to operate since you only have to load your ingredients and switch it on while turning the knob to your preferred settings.
Low and high options are used while food is cooking, but when you are done cooking, and you want your food to remain warm, you just turn to the warm option.
Manual slow cookers come in various sizes, while all are perfect in giving you the good taste of the food you want. What you lack in manual cookers are just some features found with programmable and automatic options such as a touchpad, automatic warm mode, timer, and programmable mode.
Automatic and programmable slow cookers.
The only difference between the manual and automatic or programmable slow cookers is the way they are operated, but they all cook food in the same way.
It is only that the programmable slow cookers are mostly appealing to tech-savvy users. Most users need kitchen appliances that are up to date and with high-tech features. Automatic/ programmable slow cookers are more versatile as compared to manual cookers.
With programmable cookers, you do not need to monitor any progress with cooking food, and only you need to set the automatic features for a specific time and go; food will just get ready as you wish, then it will just switch to automatic keep-warm mode, the feature that is not found with manual slow cookers.
Mistakes a beginner should avoid when using a slow cooker.
A slow cooker is always safe for cooking, but there are some common mistakes that most beginners must avoid.
Consider your ingredients: Remember when cooking, you don't need to use all the ingredients at the same time. There are some food ingredients that don't need to be overcooked, and you may need to add them in turns. Not every meal needs to cook for 8 hours; you need to know when to add a given ingredient to your food while cooking in a slow cooker.
Not using enough liquids: most cooking with slow cookers requires you to be keen when adding liquids to your cooking meal. You must add enough liquids to keep your cooking action going. Adding too many liquids or too little is not advisable. You must ensure that the liquids just cover the meal you are cooking, but this depends on what you are cooking. All you need to do is consider what you are about to deal with before you start.
Do not forget to Grease that crock: Some substances will build up inside the crock after cooking for a very long time. Remember, you need to regularly use some cooking spray around the crock before you start cooking.
Uses of a Slow Cooker.
Slow cookers are applicable when you want to cook a large quantity of food without involving much attention on the process. Using 6-7 quartz can supply enough food for the entire family or when you have some visitors. Due to the availability of double electric ovens, slow cookers are the best kitchen appliance we can use on our daily basis when it comes to safe cooking and time factors. You can use your slow cooker for baking meatloaf, pork loins, chicken parts with a very short time, and the right quantity to ensure that you don't create as many leftovers.
Most slow cookers come with a variety of great things upon your purchase. You will be able to get access to create a recipe that comes with other smart slow cookers. This will enable you to advance to another level in your cooking experience.
Cooking has only two major criteria to be looked at; time and temperature. We usually use high temperatures to attain the minimum cooking time, but traditionally we used to cook for a longer time using lower temperatures for optimum results. At first, we used open fire and traditional cooking pots to achieve our best in ancient delicious meals. Now a slow cooker comes in with another new form of tradition. You are now able to cook your food at the maximum time you want; you will just place your food and sleep, go to work, or do other constructive things while your meal is cooking slow.
The slow cooker is ideal for foods that require a very long time to cook like tough meat, beans, among others. It can also work well with other meals such as oatmeal, spaghetti sauce, chili, baked beans, and others but it doesn't work well with other meals that need to be cooked in a very short time such as fish, pasta, shrimp, broccoli, green beans among other. Do not try a slow cooker with these types of meals since you will be overcooking.
Factors Considered when Selecting the right slow Cooker.
When selecting your ideal slow cooker, it doesn't mean you just look for some equipment that can cook. There are some other important characteristics that must have to qualify as the best cooker for you. Here are some of those few featured characteristics to help you decide on your ideal slow cooker.
Length of cook time.
There must be a big difference between a slow cooker and other kitchen appliances such as pressure cookers. With a slow cooker, cooking time is one of the main determinants of the best product you should have. The cooker should allow you enough time to cook your favorite meal while flavor marinates to make your food ingredients tender.
The slow cooker should allow you to adjust your work schedule and prepare your cooking plan accordingly. If you are working for a maximum of 8 hours, you don't have to get a cooker that can cook as fast as 6 hours since this will make your meal ready earlier before you get back from your job. An ideal cooker, in this case, will be the one that can cook for a maximum of 10 hours, so that it can allow you to adjust back to your kitchen after work.
Some other cookers can cook for a maximum of 24 hours. This is ideal cookers for those who would like to prepare their meals the night prior. The cooking time should greatly influence your decision to choose your best slow cooker.
Size of the pot.
Many people are very concerned with the size of the slow cooker pot. You should know that each and every slow cooker has a different inner pot size. Most people think that they all have the same size.
The size of the slow cooker inner pot determines how much food you can put cook in that pot and the number of people that can be served using the same pot.
Most slow cookers come with a standard inner pot size of 6 quarts. This is ideal for a family of 4 people, while some other large volume slow cookers come with an inner pot size of 7-quartz model for a large family.
It is recommended that while using a slow cooker, you need to fill it at three-quartz to allow even cooking and avoid food spilling while cooking.
The material used to design the inner part of the slow cooker is what matters a lot. This is what determines the kind of efficiency you will get from your slow cooker pot.
The most commonly used materials to design the inserts are stoneware and ceramic. These materials are all the same when it comes to cooker performance.
Some other pots are made from a non-stick surface or metal. However, most people do not prefer those made from metal because they believe that food will be affected by metallic substances from its surface, but the non-stick surface is safety concerns.
Ease of use
All the slow cookers are easy to use, and that is the reason why it can be operated by anyone, even a beginner. These cookers are ideal for busy people who have no time with complicated appliances. Some slow cookers are easy to use than others. The following are some features you need to look at when selecting your user-friendly cooker.
Touchpad.
Most slow cooker usually comes with a manual control knob, but most recent ones come with digital touchpads that vary from one cooker to another. If you are a tech-savvy, you may want a cooker that comes with a more recent digital control panel with more setting buttons, but if you want something simple, you can opt for the one with simple touchpad control.
Timer.
Every slow cooker with a touchpad has a timer by default. All manual slow cookers don't have a timer attached. The timer is very helpful since it allows you to keep track of time while food is cooking. You can set your timer and walk away, and your food will cook evenly until its uptime.
Programmable options.
Most slow cookers come when it is already pre-programmed. The programmable settings include low, high warm, among other extra settings. A programmable slow cooker allows you to reprogramed further according to your needs. You can opt to modify the pre-selected setting or start your own setting, provided you understand the reprogramming procedure.
Frequently Asked Questions.
Is it safe to cook in a slow cooker?
It is known from research that when food is subjected to heat for long hours can lead to the destruction of essential nutrients that can hardly withstand extreme heat.
On the other hand, slowest cookers are made of pure materials that cannot leach chemicals even when used in heating for a very long time. Slow cookers are safe and healthy as compared to other conventional cookers. Most are made of pure inert clay and free from metal chemicals.
Can a slow cooker go in the dishwasher?
Most slow cookers are currently operating on digitalized electronic parts that must not come into contact with water since it can be damaged, leading to complete system dysfunction. It can also cause hazardous effects such as fire or electrocution.
To clean a cooker using a dishwasher, you need to ensure that you remove the inner pot, inserts, and lid for cleaning. The remaining part can be left for just wiping using a clean piece of cloth.
Does a slow cooker destroy nutrients?
Slow cookers are ideal cookers if you want to preserve some necessary food nutrients in your meals. We have several popular brands or slow cookers, and most of them are ideal for those who would want the best cookers that cannot destroy nutrients from the food being cooked. Most people are not sure if slow cookers preserve the nutrients from the food we cook, but the reality is; they are the best.
Slow cookers take a long duration to cook food with a very slow heat, which is very important in preserving the essential nutrients from food. You can add a variety of nutritious food items in your meals such as carrots, broccoli, tomatoes, and much more, while your food is cooking in a slow cooker.
How do I prevent smell filling the house when using a slow cooker?
The question that makes me perplexed sometimes is that, what is it that you are cooking that smells that bad? Ok, we may have different feelings towards some food odors, and we may not all want it.
The best way before we think of leaving the kitchen window open, you can ensure that your cooker's lid edge is completely sealed while cooking, or if it can't make with this, you ensure that you turn the exhaust on. Turning on
the exhaust will take care of the smell issue completely; it's that it will bring an effect on your monthly electric bill.
What type of food should you never make in a slow cooker?
A slow cooker is meant for those meals that require a lot of time to cook. Most of these foods are hard food such as beans, inexpensive hard meat, among others. With an expensive cut of meat, slow braising is not a desirable way to go. Using a slow cooker can overcook this type of meat and makes it feel tender. For most vegetables, I assure you these ones are going to be cooked to death. The other meals that are not
advisable to be cooked using a slow cooker is; boneless chicken breast, pasta, Couscous, and some other delicate meals.
Add a Block
or drag an element into the page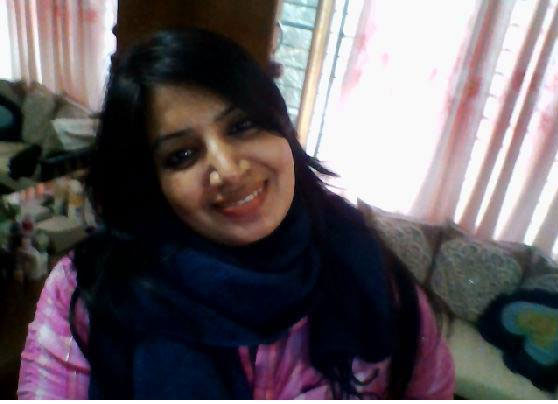 Jennifer D. Simon has spent the last 26 years studying and practicing nutrition science. She has used a larger part of this time in improving people's livelihoods. She has done so by coming up with unquestionable ideas on how to tackle food problems in her community. Read More