As ironic as the name might suggest, manual slow cookers are very popular. In fact, according to a research by Statista, in 2019, approximately 11.6 million slow cooker units were retailed in the US. This is not a surprise owing to their numerous benefits. First, these cookers are easy on electricity. Secondly, by some twist of coincidence, cheap slow cooker recipes can turn those ordinary ingredients into delicious healthy treats. Slow cookers also turn the ordinary cooking procedures into simple hands-free tasks. You only need to prepare the ingredients and load them into the cooker- who'd not love that? These attributes make these cookers ideal for almost all people, from large to small families, singles, or couples. They're also a significant presence at breakfasts and celebration dinners as well as parties.
In this article, I shall take you through a comparison between a slow cooker and a crockpot. We will also peek into how to clean a slow cooker casing. I have also prepared a buying guide to help you choose the best slow cooker. Towards the end, I have compiled a detailed list of the five best manual slow cookers.
Top Manual Slow Cooker At a Glance
We have listed the best manual slow cooker for at a clance showing. You will see details bellow each porduct separatly.
Slow Cooker vs Crockpot Know the fact.
It seems like there's not a clear line between slow cookers and crockpots. The two phrases are used interchangeably despite their difference. Interestingly, all crock pots are slow cookers, but not all slow cookers are crockpots. Both appliances will perform very similar actions, courtesy of the same working principle.
To begin with, Crock-Pot is actually a trademark that was registered as early 1971 by the Rival Company and the forerunner of the modern slow cookers. So, a crockpot is just a slow cooker manufactured under that brand name. Slow cookers employ a universal principle- a crock or a container lined with heating elements. Whereas crockpots are fitted with a heating element around and below the crock, slow cookers are mostly pots that are placed atop of heating plates or inside a heating unit. This might be the most technical difference between the two cookers and is the reason why some dishes burn and stick at the bottom of the cooker. A crockpot may be known as an electric heating oven in technical terms. The crock and the heating elements are usually enclosed in an insulated bowl that is covered with a glass lid. The set up retains heat and moisture inside.
Most modern slow cookers (or crockpots) come in various heating modes. These are "High", "Low", and "Keep Warm" modes. Some brands even have digital timers on their slow cookers. The timers switch the modes automatically from "High" to "Warm" when the set cooking time has elapsed.
With the advancement in technology around every niche, you will find multifunctional slow cookers in the market. Some slow cookers can double as rice cookers or even pressure cookers, with some capable of sautéing food.
5 Top Manual Slow Cookers Review In this year
The word 'best' is rather subjective- we all agree that. Finding the best manual slow cooker requires consideration of various factors, among them, user experience. For this reason, I have spent not less than 200 hours of intense research and testing to come up with the best five cookers that are worth your money. Out of the 15 cookers reviewed, these five proved satisfactory for each criterion considered. All the cookers I reviewed were from six different manufacturers (brands).
1. Crock-Pot 7-Quart Oval Manual Slow Cooker  Stainless Steel 
Sale
Crock-Pot 7 Quart Oval Manual Slow Cooker, Stainless Steel (SCV700-S-BR)
Spacious 7 quart manual slow cooker serves 9 plus people or fits a 7 pounds; Roast
Set cooking time to high and get a hot meal in no time or set it on low and tonight's dinner can cook while you're at work. Auto cut off: Yes it goes...
Keep food at an ideal serving temperature for as long as you need to with the convenient warm setting
One pot cooking means there are less dishes to clean, plus the lid and removable stoneware are dishwasher safe. Removable oval stoneware
All Crock Pot Slow Cooker removable stone inserts (without lid) may be used safely in the microwave and the oven set up to 400°F; If you own another slow...
This best manual slow cooker fits in what one would call medium or medium-large class. As a matter of fact, I found this product to be a cheap one to buy, compared to others of the same size. The crockpot has three power settings, i.e. "High", "Low", and "Keep warm". You can set it on low and the dinner will be ready by the time you come home from work. The 7-quart capacity and the oval shape makes the cooker excellent for cooking large beef roasts or even a small whole chicken.
One other feature that makes this manual slow cooker a must buy is that the lid is glass, which permits looking at the progress of cooking without having to release heat. Also, this lid together with the stoneware is dishwasher friendly so you don't have to stress over cleaning it.
The pot is also usable in the oven or the microwave for temperatures not higher than 400F.
Product Summary
This manual slow cooker is what you should go for if you have a medium-sized family. As much as I have tested, the only competitor here would be a programmable version of it. A deeper look into the customer reviews reveals that it is one of the easiest crockpots to clean. If you don't fancy doing the dishes, this is the choice for you.
2. Crock-Pot Cook' N Carry 6-Quart Oval Manual Portable Slow Cooker
Sale
Crock-Pot Cook and Carry 6 Quart Manual Portable Slow Cooker and Food Warmer, Stainless...
Spacious 6 quart manual slow cooker serves 7+ people or fits a 6 pounds; roast; polished, silver stainless steel exterior with black accents and plastic...
Easy to use locking lid featuring lid gasket provides extra seal for less mess on the go
Set cooking time to high and get a hot meal in no time or set it on low and tonight's dinner can cook while you're at work
Keep food at an ideal serving temperature for as long as you need to with the convenient warm setting
One pot cooking means there are less dishes to clean, plus the lid and removable stoneware are dishwasher safe
Available in silver, red, and black colors, the cooker is another great purchase you'll not regret. The customer reviews on Amazon can attest to this. The slow cooker is oval in shape, letting you comfortably cook a 6 lb. roast in it.
For anyone seeking the manual slow cooker, this cooker offers all that they could want from a crockpot. It has a three power setting; low, high and keep warm. With these, you can save on time when it comes to cooking as you do not have to keep on checking on the meal.
The crockpot also comes with a lockable glass lid with a rubber gasket, making it leak-proof. This is an essential feature if you'd like to carry food in the crockpot. The lockable lid can also increase the cooking pressure, which could result in your meals cooking faster than with a usual crockpot.
Buy this budget crockpot, and it could turn out to be a great treasure.
Pros
Reliable brand
All parts are dishwasher safe
Ideal for use on the go
Cheap compared to similar brands
Cons
The lid gasket requires careful cleaning
It's not programmable
Product Summary
Although the cooker has just but the basic features, it performs as well as the competitors that come at a higher price. If you have a small size family and do not want to spend much on a slow cooker, this might be your perfect choice. College students also love the product, courtesy of its simplistic design, and high performance, all at a low cost.
3. Crock-Pot, Red SCV401-TR 4-Quart Manual Slow Cooker
Small size crockpots are also just as important as the larger sized counterparts. That's one reason why I had to test out this pot, and to my surprise, it was exceedingly satisfactory for the price.
The crockpot is dominantly red in color, which happens to treat some users with delight. As expected of a manual slow cooker, it has the three basic power settings, low, high, and keep warm, sufficient for anyone seeking to purchase a manual slow cooker. The rated capacity is 4 quarts, just enough for four people at maximum.
The crockpot is dominantly red in color, which happens to treat some users with delight. As expected of a manual slow cooker, it has the three basic power settings, low, high, and keep warm, sufficient for anyone seeking to purchase a manual slow cooker. The rated capacity is 4 quarts, just enough for four people at maximum.
The Red SCV401-TR comes with a glass lid so you do not have to add more time to your cooking should you lift off the lid to check on the progress. The lid together with the pot is dishwasher safe, saving you on cleaning time.
One thing not found in many other competitor brand s is the recipe book that comes with each sale. For beginners, this might be the best purchase.
Product Summary
thus add a sense of class in your kitchen, and for a very cheap price. If you're a student or just a couple, this is the manual slow cooker to buy. You will get the value for your money, and convenience. You can also try out the included recipes as you get ready for a higher capacity cooker!
4. Crock-Pot SCV800-B, 8-Quart Oval Manual Slow Cooker, Black
At just 15.6 lbs, the SCV800-B has an eye-popping 8-quart capacity. For most of us who happen to like deep black colors, no level of color appreciation matches starring at the stoneware finish on this crockpot. You could buy it for just the looks.
This manual slow cooker has a glass lid in case you want to peep into the pot as the broth boils. It saves you the additional 15 – 20 minutes required, should you open the lid before cooking is complete.
The cooker has three power settings i.e. operated via a rotating dial. With a power rating of 110-220volts, the device is favorable for any region in the world.
The oval shape allows the cooker to cook large amounts, enough for 10 people. This is more than enough for anyone and for a price that rivals some programmable models. For big homes, doing the dishes can be very unpleasant- but what if I told you this slow cooker is entirely dishwasher friendly?
Its time you added one to your kitchen.
Product Summary
A family that enjoys a meal together can as well marvel at the wonders of a slow cooker meal- together. This SCV800-B model is just ideal for large families consisting of up to 10 people. If you also have a group as big as such to feed, this cooker is a must buy to make them the best without breaking a sweat.
5. Ninja Foodi 9-in-1 Pressure and Slow Cooker, Air Fryer and More, with 6.5 Quart Capacity 
Sale
Ninja Pressure Cookers & Canners, 6.5 qt, Black
The Ninja Foodi—The Pressure Cooker That Crisps. Pressure Cooker, Air Fryer, TenderCrisper
TenderCrisp Technology allows you to quickly cook ingredients, then the Crisping Lid gives your meals a crispy, golden finish.
Pressure cook up to 70% faster versus traditional cooking methods.* Air fry with up to 75% less fat than traditional frying methods.** *Versus slow-cooked,...
6.5-Quart Ceramic-Coated Pot: Nonstick, PTFE/PFOA-free, and easy to clean. Enough capacity to cook a roast for your family.
4-Quart Cook & Crisp Basket: Large-capacity, ceramic-coated, PTFE/PFOA-free basket holds up to a 5-lb chicken or 3 lbs of french fries to feed your whole...
Honestly, the Ninja Foodi 9 doesn't feel like a slow cooker but rather a multi cooker. If you haven't tried this product, there is much about cookery awaiting you. You also get to enjoy all these dream features with a sense of safety as this cooker has passed the UL Safety certification!
Other than the 6.5-quart capacity, the cooker doubles as a pressure cooker, an air fryer, and a tender crisper. The three functionalities each make a unique mouth-watering meal, thanks to the recipe book included.
The Tender Crisp technology allows quicker cooking and along with the lid, they give your food a premium finish.
When used as a pressure cooker, you can save on up to 70% of the cooking time plus a whopping 75% on cooking oil, should you use it as an air fryer.
Ninja Foodi also allows you to pass up the thawing process but still maintain your meal's golden taste.
Product Summary
This cooker is no ordinary slow cooker. If cooking happens to be your hobby, purchase this multi-cooker and the 45= recipes included could be the challenge you always wanted. It is also ideal for a medium-sized family, and for inexhaustible recipes. Get one today and your definition of a slow cooker could change for good.
Best Manual Slow Cookers Buying Tips 
A slow cooker is a really useful piece of cooker ware. However, different slow cookers are best for just particular situations. Based on these scenarios, I have put down a guide on how to select the right cooker to suit your need. Read on to find out how.
Things to Consider When Buying a Slow Cooker
The shape of the pot:
Slow cookers are usually in two primary shapes; round and oval. Round cookers are usually cheaper and less common than the oval-shaped cookers. The main difference here would be what you want to cook with the stoneware. Oval slow cookers are ideal for cooking roasts and large chunks of beef or something like a whole chicken. For instance, should you choose to prepare a whole chicken in a round slow cooker, getting it out without dismembering it will prove quite a task. If you intend to cook stews and curries in your cooker, then a round slow cooker is your ideal budget-friendly choice.
Capacity:
Pretty much like other kitchenware, slow cookers come in various sizes. The capacity varies from 1.5 quarts (half a liter) to 8.5 quarts (9 liters). However, there's a general rule that you should fill up your cooker to at least ½ and at most ¾ full. This is to avoid under- and overcooking respectively. Not filling up the cooker completely also prevents spillovers.
A slow cooker with a rated capacity of between 1.5 and 3 liters is ideal for two servings. If you have a small family or will be serving a group of 3 to 4 people, a cooker capacity of between 3 and 5 liters is the best choice. To accommodate more than 5 servings, I recommend going for cookers rated 5 liters and above.
Depending on the manufacturer, cookers of the same capacity may have significantly different weights and sizes. The huge ones consume more storage space and may not be as portable as the smaller and lighter ones of the same capacity. You should buy one with your storage space and portability needs in mind. The most popular sizes are between 6 and 7 quarts.
Lids:
Cookers with glass lids offer one major advantage over those with opaque lid- you can watch the progress of your cooking without lifting the lid (which would require additional cooking time if lifted). Some other slow cookers have their lids hinged to the pot. For those of you who have served a group of people, you know how useful this feature is.
A locking lid is available with some models which make such models ideal for outdoor use. the locking lid prevents spillage during transport. Also on lids, some manufacturers go an extra step to put a handle on the lid to improve portability.
Heating modes:
across those with 'Medium' and "Keep Warm" settings. If you fancy a digital slow cooker that can automatically change to "Keep Warm" mode once cooking is completed, then these programmable cookers are worth your consideration.
Innovation is a continuous process and it seems slow cookers are not an exception. Recently, cookers with temperature probes have gained some ground in the market. Let's say you want to cook a large chunk of beef at a certain temperature. If your cooker has a temperature probe, you can set the temperature that the beef is to reach and the probe helps you monitor this.
Pot material:
Crockpots and slow cookers are primarily made of stoneware or ceramic material. The downside of this material is its heavyweight as compared to aluminum ones. Aluminum pots are usually lined with a non-stick layer making them very easy to clean. These pots are however not usable in the oven, unlike the ceramic and stoneware pots.
Ease of cleaning:
As we've already seen, cleaning a slow cooker is unlike other utensils, though not entirely. Some cookers come with a pot and a lid that is washable in the dishwasher. These are the easiest to clean. For programmable slow cookers, you will agree with me that wiping off dirt from a touchpad is easier than navigating around knobs trying to get every food crumb of the cooker. If cleaning happens to be a concern to you, then it could be worth it to consider the design of the cooker. Remember to use the tips I provided earlier in this article on how to clean a slow cooker.
Cost:
Depending on size, material, and mostly features, the cost of a slow cooker can be anywhere between $30 and $200. In as much as slow cookers are a big save in terms of energy, you should bear in mind the original price so that you do not pay for features that you'll seldom use.
Other fancy features:
Manufacturers are never short of ideas when it comes to consumer goods, and luckily, slow cookers are not an exception. Some cookers have an indicator light that signals when the cooking has started and is in progress.
Other cookers have the auto cook feature that lets the cooker start at a high heat level and then gradually drop to low heat level for the bigger part of the cooking time. Such cookers are obviously quite expensive.
How to Clean Slow Cooker Casing
Cleaning a slow cooker is unlike we do with ordinary cooker ware. There's good news however as I have tried a few methods on how to clean a slow cooker. Read on to find out how you can get your cookers as good as new preserving its nice luster.
Most supplies you'll need to clean a crockpot is available in almost any kitchen. You need:
Dish soap
Ammonia solution
White vinegar, and
Baking cloth
You will also require a cotton cloth, a scrub brush, and a spoon to get cooked on food off the pot.
Step: 1. Using a mild dish soap solution and some warm water, clean out excessive dirt on the cooker.
Step: 2. Clean the stubborn stains on the exterior of the pot. For this, use a solution of baking soda in water. You can also use a cleaner specified for the surface. Baking soda has a scouring effect that is not too harsh for the pot.
Step: 3. Scrub the bottom of the pot with a brush to remove any crumbs from spills.
Step: 4. Finally, clean the stone crock insert with a mild detergent.
Step: 5. You may still have food embedded at the bottom of the pot. For this fill the pot to ¾ then set to low mode. After several hours, cooked-on food should come off easily. If it doesn't work as effectively, use a tablespoonful of baking soda in and a dilute dishwasher solution then set it on "Low" mode for a few hours.
Step: 6. Sometimes a white mineral residue is left on the pot's inside. To remove it, mix a glass of vinegar in water and let it soak for 8 or more hours
Step: 7. At this point, any remaining stains should be cleaned with an ammonia solution. Just replace it in place of vinegar as above.
Note: I've also used Bar Keeper's solution on scratches and permanent stain and the results are worth the effort.
Slow Cooker Safety Tips
The ease of using a slow cooker should not fool you into thinking it's intelligent equipment that keeps itself good under all conditions. In fact, slow cookers can pose a health risk if proper instructions are not followed. Below are the USDA recommendations regarding slow cookers;
To avoid food going bad before prep time, keep it in the fridge until you are ready to cook it.
Never put poultry or meat in the slow cooker without thawing it first.
Always read the user manual provided with the equipment to know the right liquid quantities to put in there.
If there is a power outage before cooking is completed, finish it up by other cooking methods. However, if the power did go out without anyone at home, throw the food.
Do not store leftovers in the slow cooker- transfer it into a separate container and refrigerate.
Slow cookers are not for reheating food. Reheat using a gas stove or a microwave and then you can have the preheated slow cooker to transport the food for, say, an outdoor event.
Frequently Ask and Question (FAQs)
Question-1: Can you cook pasta in a slow cooker?
Ans: The simple answer is yes, but you need to be extra careful not to end up with mushy pasta. There is a type of pasta known as couscous that is good with slow cookers. You can also precook your pasta.
Question-2: Can I use my slow cooker as a humidifier?
Ans: Yes. You can use it as a humidifier but not as good as a real humidifier. Heat water on the high mode and open the lid to let water vapor out. The limitation is that you do not have much control.
Question-3: Can you cook vegetables in a slow cooker?
Ans: Sure. Vegetables are among the best to prepare in a slow cooker. Just know the right temperature and when to add them if cooking stews and curries.
Question-4: Should water cover chicken in a slow cooker?
Ans: The answer here depends upon the recipe in use. most recipes require that you don't fill up the cooker to fully submerge the chicken, but again, if you needed chicken soup then you can add more water. Be careful not to overfill your pot.
Question-5: Is slow cooker just a fad?
Ans: Slow cookers have been around from as early as when Crock-Pot was patented as a slow cooker brand. In fact, the industry is only getting better.
Question-6: Which is better between a slow cooker and a rice cooker?
Ans: Slow cookers are so versatile that many can be rice cookers too. A rice cooker on the other hand cannot prepare many meals. To some degree, slow cookers are better.
Question-7:How long can you keep food in a slow cooker?
Ans: Two hours. Once food has completed cooking, do not keep it there for more than two hours, otherwise, put it in the fridge.
Conclustion
Manual slow cookers are slowly gaining a global presence at a time when the energy economy is as important as saving money. That said, it's time you got yourself one and having your meals cook while you work. At least one of the reviewed slow cookers above will rouse your interests. Each of the products has an included link to purchase it on Amazon.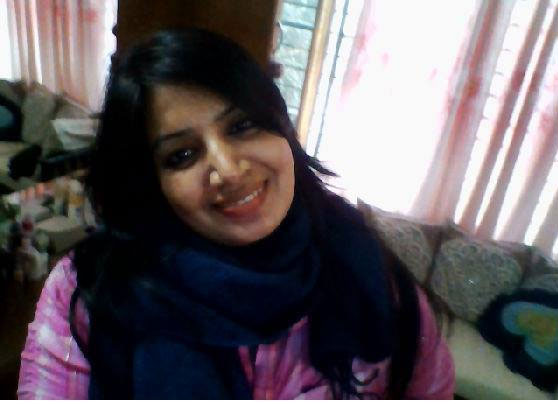 Jennifer D. Simon has spent the last 26 years studying and practicing nutrition science. She has used a larger part of this time in improving people's livelihoods. She has done so by coming up with unquestionable ideas on how to tackle food problems in her community. Read More