If you are a cat owner, you have probably noticed your cat likes hanging out on kitchen countertops. Whereas it might be the usual feline character in cats, it is a bad habit that should be done away with.
It's also in us humans to want to create a good bond with our cats and therefore it might seem okay for them to be on the counter when we are cooking.   
However, it does pose danger for both the cat and homeowners in that: –
The cat can ingest chemical residues of your cleaning products.
There is a risk of bacteria spread from the cat's claws to the countertops and in food.
The cat is at risk of jumping on hot stoves
You might be wondering how to keep the cat off the counters. This article will enlighten you on how to discourage your cat from climbing onto your counters.
Reasons as to why cats love being on counters
Cats can be up there for several reasons and you should try to identify why it loves being there. I have listed several reasons why cats love being on the counters. They include: –
Cats love high points
Cats enjoy heights naturally because it makes them feel safe. The high points enable them to survey their territories and protect themselves from oncoming danger.
Cats like fresh running water
All cats love running water. You should ensure you keep your cats' water dish clean and provide it with fresh water. Otherwise, it will keep jumping to your sink to find fresh water.
Smell of food
Our counters are loaded with tempting delicacies that attract our cats. They also get there to drool away any leftovers on the sink.
Boredom
A bored cat will definitely love the view on your kitchen window and sit at your counters to enjoy bird watching.
We spend a lot of time working on counters
Cats love the company of their owners and we tend to spend a lot of time working on counters. This could be a reason your cat can't keep off the countertop.
How to keep your cat from jumping on counters
If you have been encouraging your cat to sit on countertops, then you bet it can be hard to try training it off the counters.
It however doesn't mean it's impossible to break the habit. With patience and improvising some techniques, it can be an easy task to keep them off counters.Here are some to-do tasks you can deploy: –
i. Train it at early stages
Do not let your cat get onto your counters from a young age. Try breaking the habit the moment it makes the counter a place to hang around. Remember, the more you entertain it onto your counters, the harder it will be for it to break off the habit. And as the saying goes, 'a habit is a disease'.
ii. Keep the counters and sink clean
Avoid leaving any food on counters as the smell may attract the cat. You should also ensure your sink is free from any leftover food. Your cat can quickly get bored if it gets to the habit of finding empty counters.
iii. Use cat repellants
This is a very effective way of keeping your cat from the counter as the cat will learn faster and it does not affect the relationship between the two of you.
Double-sided sticky tape
Applying this tape to the edges of your countertop can discourage your cat from climbing there. This is because cats dislike a sticky feeling on their paws. When getting a sticky tape choose one that will not tamper with your countertop surface.
Use smell repellants
Cats are sensitive to smell. Citrus fruit peels of either an orange or a lemon can wade off cat from the counters. You can also use citrus-based oils like peppermint, eucalyptus, lemongrass, and lavender. The good thing is that you can make them at the comfort of your home.
Try aluminum foil and sandpaper
Placing aluminum foil and keeping it in place with tape can discourage a cat from your counters. The rustling sound produced when a cat steps onto it acts as a turn off to the cat.
On the other hand, sandpapers have a rough feel that cats dislike when they step on it.
Try noise-based repellants
This trick is generally like setting a trap on your counters so that when a cat jumps onto it, there is the production of noise to scare away the cat. Try using aluminum cans or a tin filled with coins. You can also try the SSSCAT 
device that scares the cat off by shooting out a burst of air when it detects some movements. A noise horn or even a party noisemaker can work well.
·        Applying oil on plastic wrappers
Covering your countertop with plastic wraps and pouring a sizeable amount of oil in it can deter your cat from counters. That slippery feeling won't be an experience the cat will love upon landing on counters.
iv. Distract your cat
There are several ways you can turn away your cats' attention to the counters. Here are some of them: –
Build a cat tree
What other great way of distracting your cat from countertops than building a cat tree as an alternative to the counters. All you will need is a hammer and some wood to make a dream place for your cat.
Try clicker training
If you notice your cat trying to jump onto your counters, you can try throwing a toy on the floor to distract him. Calling it and stroking it does help too. If the cat responds well, chances are that it is ready to play with you.
Check your faucet
If the cat has formed a habit of drinking at the faucet, check it out to ensure there are no leaks whatsoever. Some reach there to have access to the cold, fresh water.
If so, ensure you provide your cat with clean fresh water. You can even add an ice cube to keep the water cold for long. Do not leave the water to stay for long, change it at least 2-3 times a day.
v. Consider changing the feeding timetable
A hungry cat is more likely to jump on counters in search of food. If it has a tendency of jumping at counters when you are preparing food, make it a habit to feed it before you start cooking. This way your cat will be busy enjoying its meal while you prepare your food.
vi. Keep it entertained fully
Purchase some toys for your cat so it gets to play with them. Do not deny him/her the attention they need. Ensure you play with them.
vii. Verbal 'warning'
Saying No! sternly when your cat jumps onto the counter can help. You can pick it up from there and place it on the floor and praise him/her when he/she gets there.
viii. Restrict access
You might consider keeping your cat away from the kitchen when you are cooking if it can't resist the smell of cooking food. You can even resort to Keeping kitchen doors shut during meal preparation.
ix. Do away with elevated furniture near counters
Chairs and tables near the countertop should be placed somewhere else. If you have noticed your cat boosting the jump on counters with furniture, then you should move it. This discourages the cat from jumping on the countertop.
Things you should consider
There are several factors you can consider when trying to accomplish the cat-free counter mission. Below are some of them: –
Do not punish the cat
Doing this will affect the connection between you and your cat as the cat will be filled with fear. Avoid by all means shouting at it or even physically punishing it.
Ensure that all family members are aboard the cat-free counter mission.
Otherwise, it can be hard training it to keep off the counters if your sister or brother loves stroking it on the counters.
Related:
Conclusion
Training your cat requires a lot of patience and effort. With several training options to choose from, it can adapt to the training strategy and keep away from the counters. If all tricks and tactics are proving futile, reach out to a behavioral therapist who will probably visit your home to access the situation. He/she will probably come up with other techniques to correct the wrong behaviors of your cat.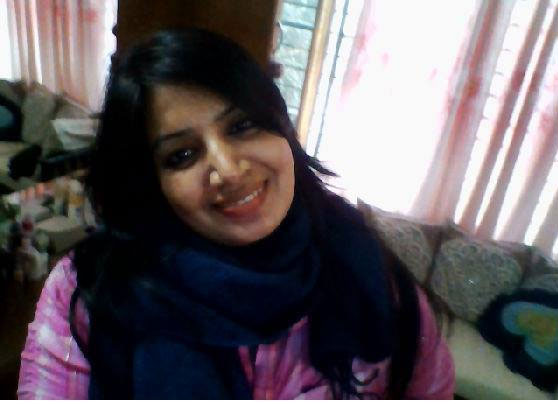 Jennifer D. Simon has spent the last 26 years studying and practicing nutrition science. She has used a larger part of this time in improving people's livelihoods. She has done so by coming up with unquestionable ideas on how to tackle food problems in her community. Read More