Soup kitchens is a charity project that provides food to the homeless and low income earning families. And with the harsh economic times, it can help many survive through the mud.
Kitchen soup offers food without asking any questions which offer the ideal environment without any discrimination upon an individual.
It's also a great way to give back to society and do an act of mercy.
For you to start a kitchen soup, and get exempted from paying income tax, you should contact the Charity organization office in your area to get registered as a non-profit agency.
Here is how to start and run a soup kitchen successfully.
Starting Your Kitchen Soup
The issue of hunger has been lingering for as long as it has comprehended. Of course this has been those whose earnings are so low that there is not even enough to meet their basic needs. By starting a soup kitchen in your area, you will have put a smile on someone's face for saving them from a night of hunger.
If you have been wondering how you could start and operate such a venture, below are things you should do to get your soup kitchen going;
1. Get a location
When choosing the place to set up your kitchen, consider its accessibility to the homeless and low-income earners. Do not go for a place where people will feel intimidated to come to get food due to their surroundings.
You can also try getting in touch with churches and community organizations to see if they have a place you can use. These are the places where low income earners are more likely to feel free to access you free meals.
2. Incorporate Yourself as a Non-profit Organization
To be registered as a non-profit organization, visit the charity organization office in your area to get the process done. This way, you can be able to receive funding and be excluded from paying income tax. It is necessary to make sure you're exempted from these expenses since you're not in for business, but help.
3. Fill the Paperwork
In the course of registering your soup kitchen, you will be required to fill out some paperwork to make it legally binding. This also forms the basis for protection of your charity by the government.
Although you'll be exempted from paying taxes, your soup kitchen will be expected to adhere to the health and safety requirements of your area.
4. Raise Funds
You should gather your kitchen soup presentation citing the need for it and the reason you believe it will be of help to people. This could be all that determines whether you succeed or fail in the long run.
Start raising money from your local church. There are also available government agencies, corporate organizations you can consult to help you start the kitchen soup.
5. Get food and Groceries
Your kitchen cannot be complete without food. And, getting it from donations is not an easy task too. You can first reach out to food banks to check if they can help. You can also check out with grocery stores and restaurants to see if they can donate their excess supplies for you.
6. Get Volunteers
You cannot operate your kitchen by yourself, you will need people to help you out in getting groceries, cooking, and serving the food, fundraising, etc.
You can send word to community organizations, churches, and even colleges to recruit volunteers.
7. Reach out to the Press
You will need people to let people know about your new organization. They will need to know what you have accomplished, fundraising events, and all about the organization. If it sounds good and they perceive it as important, you might never have to advertise again.
Newspapers, local radio stations, television, are great ways to pass your message. Blogging can also spread word of your organization, high school and college magazines are also great ways to promote your charity project.
If it sounds good and they perceive it as important, you might never have to advertise again.
9. Get in Touch With Other Non-profit Making Organizations
Determine whether other non-profit agencies that deal with the homeless would like to join hands with you to start a soup kitchen. Get in touch with the program directors to see whether they would be interested in helping you.
The journey to establishing one can be easier for they will guide you on writing grant proposals and tips to raise funds.
10. Grant Proposals
Grants explain the reason you want to start your soup kitchen and how it will help the target group. This wholly explains a statement of your mission.
And just like other non-profit organizations, kitchen soup can be affected by the tough economic times. So ideally, it would require money to wade through the tough times for it to run successfully.
Grant funding has become selective to camouflage the hard times. So, when writing a grant proposal, make it stand out and let it be very convincing. Here are some tips to guarantee higher chances to be rewarded a grant proposal:
You should specify what need you want for example, if it is getting kitchen tools or renovating a hall, highlight it. If there is acquisition cost, list the items needed and their cost.
Many grants get canceled if their proposals don't meet their criteria. So ensure you meet their criteria.
Include the reason for your project and how it will help people. Also, attach the necessary documents and if you are not in a position to provide them, include a note stating why you can't provide them.
Handing your grant proposal is not just enough, ensure you create a good working relationship with your funders and keep communication flowing. Keep convincing them to give more to your project by being true to your project. They could be the key to keeping your cause alive and moving.
If you find it hard to write one, check with your nearby library or other non-profit organizations to help you write a presentable proposal.
Other Benefits of a Soup Kitchen
Soup kitchens have been there since the era days. Helping the needy has become the norm for a section of the society. It is not just as an act of mercy but also as a way of bringing people together. Let's look at the importance of soup kitchens.
Helps Break the Societal Boundaries of the rich and the Poor:
Soup kitchen integrates both the poor and the rich without discrimination. The communal engagement brings a sense of belonging to all participants.
Offers a safe and Welcoming Place
Unlike in pantry kitchens, soup kitchens do not ask questions. People feel safe as they belong to the same class.
Promotes Peace and Security
If you are hungry, you will have a tendency of breaking the laws. They can do just anything to put something in their stomach. With soup kitchens, it is guaranteed that there will be fewer crimes since the hungry are fed at no cost.
It Improves the Lives of the Marginalized
The homeless and the low income receiving families get access to healthy and nutrient-rich meals, courtesy of a soup kitchen. In turn, people have better physical and mental health.
Teaches people on the need to help others.
A soup kitchen's main goal is feeding those who cannot afford a meal. Helping others at no cost is a moral obligation and should be greatly encouraged.
Conclusion
Soup kitchens are great in society. They may even have saved some people's lives numerous times. Governments should really promote soup kitchens so the homeless do not sleep hungry. At the end of the day, society will have a healthy and disease-free nation.
Enter your text here…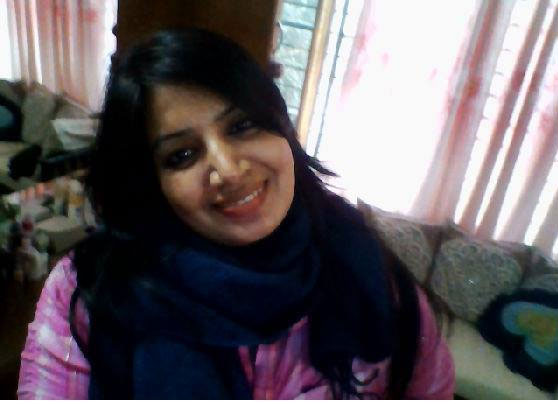 Jennifer D. Simon has spent the last 26 years studying and practicing nutrition science. She has used a larger part of this time in improving people's livelihoods. She has done so by coming up with unquestionable ideas on how to tackle food problems in her community. Read More