Pots and pans are essential kitchen items. They are large and bulky and can take up a lot of space. Organizing them in a limited kitchen space can be such a headache and one would quickly go for the option of stacking them together and throwing in the cupboard. Easy as it sounds, that would be doing injustice to your pots and pans because most likely they will end up with scratches. Accessing them would not be easy too.
In this article, I am going to guide you on ideas on how to utilize your small kitchen space to store pots and pans in an organized manner.
Factors Considered When Choosing a way to Organize Pots and Pans
Not just any place around the kitchen can be good for storing the kitchenware. Here is how you should choose the right spot.
A. A damage-free Storage Area
You will need to ensure that the place you choose will not bring harm to your pots and pans in any way. It should be secure and clean.
B.Easily Accessible Area
You should choose a place you will easily reach your pots and pans without straining.A place from where you can spot a specific pan without disturbing the order would be ideal.
C. Storing Them Mear Your Cooking Stove
Ensure that you will not need to go so far away from your cooking stove to access your pots and pans. The nearer the stove, the better.
Ways of Storing Your Pots and Pans
Depending on an individual's preference, there are many ways to store your pots and pans. Each method gives your kitchen a different look and feel. Read to the end to find what style suits your kitchen best.
1. Hanging Them
Hanging your pots and pans is one great way to save space in your kitchen. You can hang them in many different places like on the ceiling, under shelves, under islands, on pantry pegboard, inside of cupboards, the lazy Susan style, and on the wall.
A. Hanging on Ceiling
Most kitchens have an empty space on the ceiling. This space can make an excellent storage for your pots and pans by just mounting a ceiling pot rack. A ceiling pot rack saves up a lot of space and if you pull the strings right, the pots can be decorative, bringing out the feeling of a chandelier.
Factors to Consider When Choosing a Ceiling rack
In order to choose the best ceiling pot rack for your kitchen, you need to make certain considerations. These are;
i) Size
The size of your rack will depend on where you chose to place it. It should fit well in the selected place and should not hit on cabinets and walls.
ii) Shape
Ceiling racks come in many shapes. There are rectangular ones, oval ones, etc. The shape you chose should fit your kitchen style.
iii) Kitchen Layout
When choosing where to hang your rack, consider the lighting of the room. Some racks come with light fixtures but others don't. If your rack has no light fixtures, hang them where light has not been blocked.
iv) Style
This mostly depends on what style you prefer in your kitchen.
When choosing where to fix the rack, don't hang it just anywhere. Find ceiling joints that will be able to hold the weight of the pots and the rack itself. No one wants a rack that wasn't properly fixed falling on him/her.
Also, avoid hanging the rack on a stovetop as it can cause burns from the heat being generated.
v) What the rack is mode from
Kitchen ceilings can be made from wood, stainless steel, iron, copper among many. Ensure the type of material it is made from can hold your pots and pans.
Hanging pots and pans on the ceiling pot rack has both its pros and cons. Read on to find out.
Pros:
Proper storage
Easily accessible
Good breathing ability between the pots
Cons:
Less wall space
Pots might make contact with the wall causing scratches.
B. Hanging Under Shelves
If there is some space under your shelves, add adhesive hooks to hang your pots and pans. An advantage of this storage method is ease to reach your pots and pans. On the other hand, they may easily absorb dust.
C. Hanging on Islands
You can give up some sitting area by gluing hooks under the island for your pots and pans. This method saves up a lot of space. Below are some of the pros and cons of using the method.
Pros:
Creates more cabinet space
Promotes organization
Cons:
D. Hanging on Pantry Pegboard
If there is plenty of space on your wall, mount a pantry pegboard on it or inside side of the pantry door. Pegboards can be made from wood or metal with a lot of holes where you can fix hooks and hang your kitchenware.
Pros:
Suitable for other utensils
Numerous space to store pans, lids, pots and other utensils
Cons:
E. Hanging Inside a Cupboard
You will just need to install hooks further apart inside the cupboard to hang your pots and pans. You can also hang lids inside.
Pros:
Offers protection of your pots and pans
Cons:
Might be hard reaching pots and pans at the back of a cupboard
F. Hanging the Lazy Suson Style
This style is common in restaurants, where there are spinning trays for distribution of food. Why not bring that idea and create rotating shelves to store your pots and pans? You can fix them in different styles like kidney shape-that are good for corner cabinets-or the full circle shape which is very easy to spin. The lazy Susan style comes with some advantages and disadvantages when it comes to pots and pans storage. They include: –
Pros:
A lot of storage space
Easy to locate items
Cons:
Spindle does not rotate if there is heavyweight
G. Hanging on Wall
If you have empty wall space, you can utilize it by installing railings onto it. Go ahead and attach hooks to hold your pots and pans. This method does create more storage space and does not need a lot of work fixing railings on the wall. However, your pots and pans might get scratches on the wall. Also, utensils that are not frequently used also get dusty easily.
2. Cabinet Storage
Almost all kitchens have cabinets. Cabinets are much like closets and can be used to store almost every kitchenware. They provide a secure hidden space and are good for securing pots and pans that may easily break.
Here is how to organize pots and pans in the cabinet: –
You can add cabinet hooks to the inside of your cabinet door to hang your lids. You can also make use of the cabinet sides by adding hooks and hanging your pots and pans.
Stack your pots and pans together and separate each from the other with paper plates to avoid scratches.
You can invest in shelf risers that will make it easy to access the pots that will be stored in the back of the cabinet.
Organize pot lids in a basket and then store in the cabinet. The basket holds the lids together neatly.
You can purchase some sliding storage racks for your kitchen. Pots and pans can be stored on racks that pull out.
Arrange them on a pots and pans organizer.
Below are the upside and down side of cabinet storage.
Pros:
Secure storage
Proper space utilization
Cons
Reaching pots and pans in low cabinets will require bending
4. Drawers
A deep drawer can be a proper storage place for your pots and pans. It is much easier to access your pots and pans in a deep drawer as seeing them is quite easy. If your drawer is fairly deep, you can add foam board dividers to store specific pots and pans separately
Pros:
Can store heavy items
Easy to open
They are secure
Cons:
May not spot a specific pan without evoking the drawer
5. Lid rack
Pot lids are one of the hardest item to store and it becomes harder for you if you have no backup storage plan in your kitchen. Below are different storage solutions for pot lids: –
Use hooks to hang them on cabinet doors.
Hanging them on pantry pegboard.
Hang magnetic lids on a magnetic knife strip.
File them together in a rack. Just like the way file folders are filed in an office.
Add a pot lid organizer into your kitchen.
Make use of the top part of a wire shelf.
On pot rail-The space between the rails and the wall makes a proper lid storage space in your kitchen.
Conclusion
Whether you are in a small kitchen or not, make the available space look neater with the storage ideas above. You can also do a simple DIY idea of hanging bicycle wheel or an old window/door in your kitchen and adding hooks onto them to hold your pots and pans.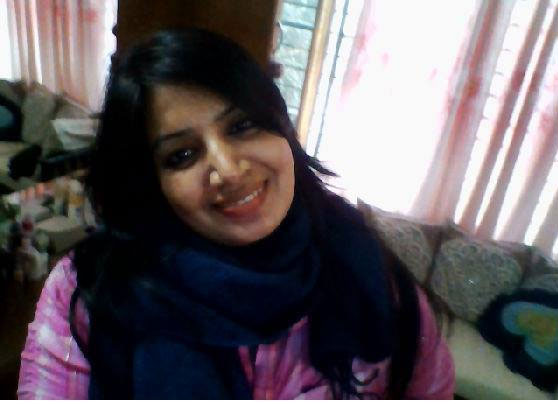 Jennifer D. Simon has spent the last 26 years studying and practicing nutrition science. She has used a larger part of this time in improving people's livelihoods. She has done so by coming up with unquestionable ideas on how to tackle food problems in her community. Read More