Cherry kitchen cabinets have a thing with the classical-style lovers. More so, most of the folks who invest in kitchen cabinets tend to choose woody tones over ceramic and other synthetic surface finishes. Research by the National Kitchen Bath Association shows that defined grain finishes are surging in POPULARITY.
If you own a cherry kitchen cabinet, you must have realized that toning it up can actually smash your kitchen's outlook. That said, I will teach you how to update your kitchen cabinet in this article. We shall first look at the most common modern trends with cherry kitchen cabinets, to understand why updating them is important.
Trends in Cherry Kitchen Cabinets
As a rule of the jungle, any new or classy thing will be dated after some time. To survive the ever-changing market dynamics, different trends pertinent to a certain product or item spring up. This is the major most of the all-time products that have managed to stay relevant and popular for decades. Cherry kitchen cabinets have not been an exception regarding trends. Here are some popular trends in this field.
Shaker-Style Doors
Seem like the traditional door style has evolved. Most cabinet doors are made in this style. The system is composed of five doors with a recessed center panel. The resultant look is simple and straightforward while maintaining the aspects of simplicity and versatility.
Transitional Kitchens
In technical terms, the word 'transitional' refers to something that's in between two phases. A transitional kitchen is that combines both traditional and present-day style aspects. The classical appearance of cherry woods blends fantastically if used appropriately. Even the high-end kitchens prefer cherry wood over just any other wood finish substitutes.
Contemporary Kitchens
Modern kitchens are biased towards cleaner lines and accents. If you prefer a spacious kitchen, blending the ample space with cherry woods will be one of the best ideas to apply. Besides, most interior designers advise on using cherry wood-style covers on cabinet doors, if you do not want to spend more on replacing the doors entirely.
Despite the phrase's aging like fine wine compatibility with cherry wood grain, occasional retouch helps your kitchen move along with the trends. So, how do you ensure your cherry wood cabinets retain the warmth and color depth? Let's find out how.
How to update old cherry kitchen cabinets
There are several ways in which you can restore or upgrade the rich cherry wood grain appearance. Most popular methods involve targeting the grain, chemical stripping, sanding, and application of a stain! Yes, you read that right, a stain can actually help with cherry wood grain toning. We shall look at that later on.
Grain
Cherry wood's grain structure is the main selling point for wood finish lovers. Cherry wood grain structure makes swirling and dipping patterns. Small black flecks grace the patterns throughout, to produce the deep rich color. Cherry can either be natural or steamed, the difference being the presence of white or brown streaks blending with the patterns, in the case of natural cherry. When steamed, cherry wood blends color variations to produce a consistently reddish tone.
Using steamed cherry is a brilliant way of updating the appearance of your cabinets.
Stains
Cherry is beautiful on its own. To liven up the look, cabinet makers often stains the grain patterns. Staining cherry (either natural cherry or regular cherry) deepens or brings out the color characteristic more clearly. The most widely used stain style is the application of lacquer for cabinets finishing. If your cabinets had been toned with the traditional varnish or shellac, you may have noticed some unpleasant yellowing with time. Lacquer is stable and remains clear for a long period after application. This is even better if the cabinets are never exposed to direct sunlight. Next time you want to revamp your cherry wood cabinets, lacquer is the stain to use. It comes high, medium, and dull gloss.
Sanding and Chemical Stripping
If you want to restore your cherry wood kitchen cabinet surfaces, then a complete overhaul might be unavoidable. Disassembling the cabinets presents some new challenges such as scratches on the surfaces, misalignments during reassembly, and gaps on walls and/or adjacent cabinets. If possible, it could save you a lot to remove only the doors and drawers. Adjustable shelves are also easier to work with as they can be removed.
Sanding removes the original finish just as well as chemical stripping does. Sanding is user friendly but takes more time whereas chemical stripping involves the use of caustic chemicals but is much faster. That's essentially the distinction between the two methods. The other thing is once you're done stripping the finish with a chemical, you still need to do finish sanding.
After sanding, the filling comes next. Any dents, holes or gouges and defects need addressing. Cherry wood filler works best as it doesn't mess with the grain patterns. For sanding, make sure to use 180 grit sandpaper.
After sanding, it's time to apply the stain. An oil-based stain is a better choice as it brings out grain patterns better. You should however expect longer drying periods, up to 72 hours. If you do not have that much time, choosing a solvent-based stain would carry the day. Water-based attains are also as good, and will even out the tone and patterns sufficiently. Should you have doubts regarding how you should apply the stain, you can practice on a scrap piece of cherry wood. This can also help you decide if you like better either water- and solvent-based stains, or oil-based stains.
Alongside lacquer, there are others like varnish, shellac, and polyurethane. These take longer to dry, though some have waterproofing capabilities. As you already know cabinets are used for storage, being waterproof is not much of a necessity. This is why lacquer will always be your bet for staining cherry wood cabinets.
You must be wondering how you should apply lacquer, right? To bring out the best of this stain on cherry wood, spray the lacquer on. Spraying on has the same benefit as in painting a car- it atomizes the paint making it lay down flat. After spraying the first layer, give it 30-minutes drying time and then sand it with 120 grit sandpaper and apply the second coat. Two coats give your cherry wood adequate sealing and protection, enough to last over a decade, under the right conditions of use.
You may like: Tighten a kitchen faucet Yourself
Benefits of Cherry Kitchen Cabinets
Cherry kitchen cabinets stand out in several positive ways. When redoing or updating the cabinets, you're simply enhancing these special characteristics. Below are the major advantages of either having cherry kitchen cabinets or updating the old ones.
A Sense of Warmth
A peculiar thing with wood cabinets is the calm appealing look whenever in spaces with such surfaces. Cherry wood provides the best of this. It has a grain density higher than mahogany but just below that of maple and oak. This appearance is soft to the eye and works with just any kitchen décor.
Multiple Designs
Cherry kitchen cabinets are compatible with countless kitchen designs. Whatever style you prefer, cherry wood fits comfortably in the design. As outlined at the beginning of this article, wallpapers with cherry wood grain print are nowadays being used on cabinets that were not originally designed for cherry wood. This shows how versatile the cherry wood style is.
Beauty
Cherry wood is never short of beauty, and so are cabinets made of this wood. Interestingly, you can get to choose the 'grade' of cherry wood to use. Natural cherry wood can color from light brown to gray, with shades of green. You can utilize the color variations to match your existing kitchen color scheme.
Finally, cherry wood is classified as a hardwood. This gives your cabinets a guarantee of longevity and consistency. Hardwood varieties resist cracking and warping, a key feature for weight-bearing wooden structures.
Another Kitchen Ideas with Cherry Cabinets
Summing it up
Cherry wood cabinets can last you as long as your house kitchen lasts. Occasional update and maintenance methods discussed above are sure ways of keeping your kitchen cabinets in mint condition. Use these tactics and you could be shocked your cabinets do not need to be replaced as you may have thought.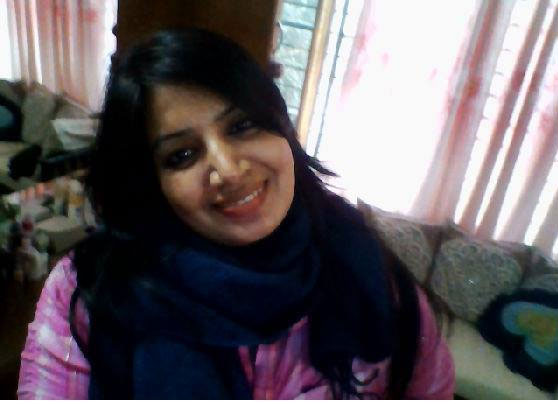 Jennifer D. Simon has spent the last 26 years studying and practicing nutrition science. She has used a larger part of this time in improving people's livelihoods. She has done so by coming up with unquestionable ideas on how to tackle food problems in her community. Read More