Welcome from my KitchenChore bog. My today's issue is how to use vacuum sealer properly. Now we start to learn.
Vacuum sealers are a companion to every restaurant that minds about cutting wastage on food. If you do not have a vacuum sealer in your commercial food business, perhaps you'd need to reconsider investing in one. Apart from vacuum sealing, vacuum sealers are an integral part of sous vide cooking. You'll find these appliances anywhere from commercial kitchens, households, and even around professional chefs. Today we shall be looking at how to use a vacuum sealer, alongside some maintenance tips.
How do you vacuum seal?
Vacuum sealing is just another simple task- I mean, anyone can grasp it in one demonstration, but since you are here, it's presumable that you can learn from written words. So, how do you make the best of a vacuum sealer? This is how you use the appliance in four easy steps:
Loading your vacuum bag
Fill the vacuum packaging bag with your ingredients and be careful to not overfill it. Overfilling might cause spilling, which would be unpleasant.
Place bag in a chamber sealer
Place it in such a manner that the top of the bag is over the sealing bar and inside the machine.
Close lid
After placing it in the machine, tightly close the lid and set the sealing time depending on how tight you want the vacuum to be and the type of ingredients you are vacuuming. Normally, liquids require low vacuum time.
Start the vacuuming process
Press start the machine to remove air from the bag. Lastly, after the vacuum has been created, the lid automatically opens. Check whether the seal is intact and place it in a water bath.
Related Topics:
Tips for vacuum sealing
Never overfill the vacuum bags. Ideally, you should leave some space, preferably 3-5 inches. This space allows the air to be sufficiently sucked out and a proper seal established.
Use the recommended bags. Not all plastic bags can be used for vacuum sealing. Some bags will melt totally to the seal bar heat, sticking on the bar instead of sealing. Others may be too resistant to heat, and others do not have thermoplastic properties at all.
Mark the bag with the date you seal it. Vacuum sealing rids air from the food so that if there is still some bacteria activity, it'll be very slow. Your food may thus stay for too long and get spoilt but still look fine. That's why you should know how long the different types of food last if vacuum sealed.
Use a filter, and freeze your foods fully. Loose food particles can get sucked into the vacuuming unit. These now pieces of dirt can be very damaging to your sealer. To prevent this, always use a filter where applicable.
External vacuum sealers cannot vacuum seal liquids in a vacuum bag. These liquids need to be fully frozen before vacuuming to avert them being sucked into the sealer. Otherwise, vacuum-seal the liquid in a jar.
Now that you can confidently vacuum seal your meats and veggies, don't you think we should appreciate the sealer by having it clean and maintained in mint condition? But before that, here are some benefits you should expect from keeping your vacuum sealer clean and properly.
Benefits of cleaning and maintaining the vacuum sealer
Just as with every other appliance, the proper use, cleaning, and maintenance often yield desirable results for the user. A well-maintained vacuum sealer comes with the following:
Cleaning the vacuum sealer after every use ensures no food particles are trapped inside the sealer. This means the rate of corrosion and possibly rusting is reduced, allowing the appliance to serve you for as long as it's intended to.
Food handling equipment is the most common source of food contamination. Ensure your unit is clean after every use to prevent spreading bacteria around. There's joy in happy customers, and I'm sure this something your business wouldn't want to risk. Let's see how you address that.
How to clean the vacuum sealer
Cleaning a vacuum sealer comes with one primary rule: never immerse the unit in water. This is due to the electrical components that constitute the vacuuming force of the machine. It follows that a dishwasher may not do the job for you. So, here is it- handwashing is the way to go. This is how:
What you'll need
A non-abrasive detergent
Water in a basin
A soft sponge
Dry paper towels or kitchen towel
Steps
Power off the appliance and unplug from the outlet.
Wet the soft sponge in soapy water (detergent diluted in water). Squeeze out the excess water from the sponge until there is no dripping.
Wipe down the machine, paying close attention to the vacuum channel and the bottoms, the vacuum channel may hold a lot of food crumbs.
Rinse the sponge in clean water and wipe the machine again to rid it of the soap.
Finish by wiping it one more last time with the dry kitchen towel or paper towels to dry the unit.
You can then plug the machine back and continue with sealing.
Cleaning and maintenance tips
The cleaning process is just as simple as described above, but a lot goes into consideration when cleaning a vacuum sealer. Below are the basic tips to cleaning your sealer properly and without damaging it:
Never wash the appliance in the dishwasher.
A vacuum sealer consists mainly of an electrical vacuum pump. This pump must never come into contact with water. This is the same reason why the unit must never be submerged in water.
Use a damp cloth/sponge, not a wet one
When cleaning with a sponge, you must also squeeze out the excess water, or else it drips down the vacuum channel into the vacuum pump. If you're in a commercial setting, a vacuum sealer breakdown is something you do not want to imagine. Keep it as dry as possible.
Don't use strong chemicals
When cleaning the appliance, refrain from using strong chemicals such as disinfectants. Since you're not going to rinse the unit in water, if you used strong detergents, their traces would be left on the machine, thereby contaminating the food during the process of vacuum sealing.
Cleaning every tool after use is the standard norm, but when it comes to food-handling equipment, it is a necessity. Ensure the vacuum sealer is cleaned after every use, after all, meats and other very perishable animal products are the most commonly sealed foods. If the residual food particles do not spread the bacteria, they'll probably stick around the sealing area, thereby hampering a proper seal. You already know what this can lead to.
Troubleshooting
Sometimes the appliance may be in perfect working condition, but out of nowhere, it develops an issue. This doesn't mean you have to call a repairs personnel- you can check a few things and save yourself the few bucks, and time. Below are some common issues with vacuum sealers, and their most probable cause as well as remedies. If you try the remedies but the appliance doesn't work better, you should hire a qualified repair person to fix it for you.
Common problems & their solutions
Sometimes the sealer is already on, but the sealer is not opening. This is mostly a computing system error. Press the cancel button twice to reset the machine and begin the sealing cycle afresh. The red light should always be off when sealing.
Sealing bag not inserting
Other times you may not be able to properly mount the sealing bag onto the sealer. Such is as a result of some of the parts in the appliance not properly assembled. Check for any assembly error in the drip tray, foam gaskets, and the bag detection tray. Correct any mistakes such as improperly hinged trays and reinsert the sealing bag.
Appliance not sealing mason jars
Some vacuum sealers are designed to vacuum seal contents in a mason jar. Sometimes these units fail to do the job for reasons such as:
The rubber gasket on the jar covered by food crumbs
A crack(s) on the rim of the mason jar
A bent metal lid
Improperly attached accessory hose
Check for those issues and correct them accordingly.
Conclusion
follow the manufacturer's user manual for your respective model. The above common problems may be addressed better by those guides.
Happy sealing!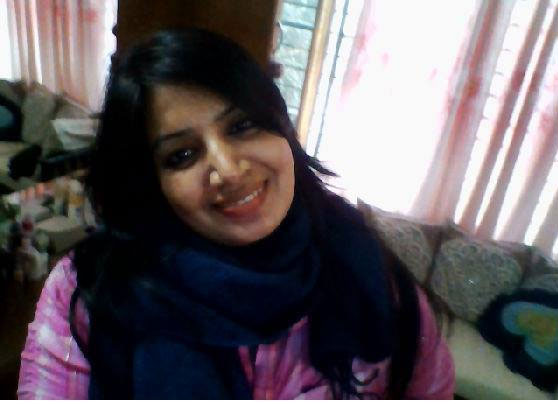 Jennifer D. Simon has spent the last 26 years studying and practicing nutrition science. She has used a larger part of this time in improving people's livelihoods. She has done so by coming up with unquestionable ideas on how to tackle food problems in her community. Read More