Is ketchup a sauce? I'm sure that almost everyone has heard of ketchup, but do you know what it is? Is it a sauce or just a condiment? That is the question we will answer today.
Ketchup is commonly thought of as a condiment, but it can also be used in sauces and other dishes. There are different types of ketchup, and they all have distinctive taste profiles.
You may think that there's no difference between tomato sauce and ketchup when you're eating it on your fries, but when making meals like spaghetti or fried rice, you'll want to use tomato sauce for a reason!
Let's get into what exactly makes up this tasty condiment so that we can figure out whether or not it qualifies for the title of "sauce."
What is ketchup?
Also known as catsup, ketchup is a table condiment of some sort. It has a sweet and tangy flavor, making it a staple in many different types of cuisines around the world.
While ketchup is mainly associated with tomatoes, the original ketchup comprised mushrooms, walnuts, egg whites, oysters, mussels, and other fruits like grapes.
Presently, ketchup includes tomatoes as one of its primary ingredients. The main ingredients are tomato, vinegar, sugar and other spices and seasonings for a varied taste profile.
The most common spices include garlic, onions, allspice, mustard, cumin and cloves. You may also encounter celery, cinnamon, or ginger in some types of ketchup.
If you have a taste for hot and greasy dishes, like I do, then you understand ketchup is the condiment we can hardly pull through without. Talk of French fries, hot dogs, tater tots, hamburgers, meat pies, grilled steak, potatoes, sandwiches and cooked eggs- they all taste better with ketchup.
But whether or not you like it, one thing is certain- ketchup can hardly be called a sauce.
Related Topic:
Why is ketchup called ketchup?
The word "ketchup" is derived from the Chinese "keh jap", a brine of pickled fish and spices. In this cuisine, 'keochiap' simply means spicy sauce.
'Salsas' is the Latin word for 'salted' from whence the term sauce comes.
Ketchup is also called catsup because of its initial roots in China, where the words for it were "keh jap", which was later absorbed into the English language as "ketchup."
Is ketchup a sauce or condiment?
Ketchup is mostly a condiment but can also be used as a sauce.
Being part of a meal, a sauce is more complex than a condiment. Sauces are generally made from scratch with multiple ingredients, while condiments are more simple and basic, with a few ingredients.
For example, if you ordered a meal, say, Eggs Benedict, it goes without saying that the meal should be topped with a sauce. If the sauce is scanty or entirely absent, your meal would be nothing but bacon and poached eggs. The sauce (covering the entire top) makes the dish Eggs Benedict.
If the above meal was to be served alongside hash browns, a little ketchup sauce on the side would make the meal more fulfilling, but it's unnecessary for hash browns to be served with a sauce. In this case, the ketchup becomes a condiment.
Generally, ketchup can be viewed as a sauce and as a condiment, depending on what it's partnered with.
Where does the word ketchup come from?
The term "ketchup" comes from the Chinese "keh jap", a brine of pickled fish and spices. This is the most popular theory explaining this etymology, but three other theories attempt to explain the origin of the term ketchup.
     i. The Amoy theory
This explanation suggests that the word "ketchup" is derived from the Cantonese word "keh jup", which means 'tomato sauce' in that language. The term "keh" in Cantonese stands for china-native eggplants. In Cantonese, a literal translation of "tomato" is "foreign eggplant".
   ii. The Malay theory
This theory suggests that the word "ketchup" is derived from the Malay word "kicap", which means 'soy sauce'.
'Kecap' is a term used to describe fermented savory sauces. There are mainly two of these in Indonesian cuisine, which is very similar to Malay. These ate the 'salty kecap' (kecap acin) and 'sweet kecap' (kecap manis).
Both sweet and salty kecap are made of soy sauce, although the sweet variant includes several other ingredients like bay leaf, molasses, ginger, coriander, brown sugar, anise and garlic.
 iii. The European-Arabic theory
This explanation was put forward by anthropologist E.N. Anderson. He suggests that the word "ketchup" has the exact origin with the French word 'escaveche' which literally translates to 'food in sauce'. This French word is also used in Portuguese and Spanish as 'escabeche', which roughly translates to 'a sauce for pickling'. Going by culinary historian Karen Hess, this word originated from Arabic 'Kabees'. Kabees translates to 'pickling with vinegar'. This word was absorbed into English as caveach. This was the same time 'ketchup' was recognized.
Can I use ketchup instead of tomato sauce?
Generally speaking, ketchup can be used to substitute tomato sauce. However, there are times when they cannot be substituted for each other. If you are making pasta, ketchup is not to be used as a sauce.
Ketchup's consistency is thicker than tomato sauce, and it doesn't have the same acidic properties that make tomato sauce ideal for pasta dishes. Ketchup is also sweeter than most brands of tomato sauces.
Ketchup tends to change the taste of a recipe because of the sugar and vinegar it contains. It is not recommended as a direct substitution for tomato sauce in all cases.
However, if you are making something like scrambled eggs or a sandwich, ketchup can be substituted for tomato sauce on a 1:1 ratio.
If you are sure ketchup won't give desirable results as a tomato sauce replacement, try other alternatives like tomato paste, canned tomatoes, tomato soup, tamarind concentrate, or raw tomatoes.
What is the difference between ketchup and tomato sauce?
The main difference between ketchup and tomato sauce is that ketchup contains sugar and vinegar, while tomato sauce does not. Ketchup also has a more consistent texture compared to tomato sauce.
As a rule, ketchup is always consumed cold and never heated, while tomato sauce is the opposite- sauces are generally served hot.
Considering the thicknesses, ketchup is denser and more viscous than tomato sauce.
Ketchup is typically used as a condiment or dressing served with meals like burgers, fries or hotdogs. Tomato sauce can be used in cooking processes that require it to simmer for long periods.
Ketchup has a darker color compared to tomato sauce.
Also, ketchup includes a variety of spices that are not included in tomato sauce.
Can you substitute ketchup for tomato sauce?
Yes, it is possible to use ketchup for tomato sauce in some recipes. As a general rule, you can replace ketchup with an equal amount of tomato sauce without making any significant changes to the flavor of your recipe.
However, if you cannot allow extra sweetness (from sugar) or tanginess (from vinegar) to affect the flavor of your dish, it is recommended that you take ketchup out of the equation.
If you are adding sugar to your recipe, then ketchup may go well with your dish.
FAQs
Can I use ketchup as a sauce?
Yes, you can use ketchup as a sauce. It is typically served cold and is not recommended for heating. Also, note that you can only substitute your ordinary sauce with ketchup if you don't mind the extra sugar and vinegar you will have to deal with.
Ensure you don't use ketchup where a sauce is supposed to be the main ingredient.
Why do I crave ketchup?
It is now known that human beings have taste receptors for umami flavor, which is a pleasant savory taste. Ketchup has high levels of glutamate, making it more desirable to some people, especially children who experience the umami flavor as a "pleasant savory taste".
Does ketchup cause heartburn?
Yes, it is possible that eating foods high in acid can trigger heartburn for some people. Ketchup, just like other tomatoes-based sauces, is acidic and can trigger heartburn. To be on the safer side, always limit the amount of ketchup or tomato sauce you consume.
Can I use ketchup instead of tomato sauce?
Yes, you can substitute ketchup for tomato sauce in some cases, but it is not recommended to do so in all recipes. If your recipe wouldn't be affected by the high sugar and vinegar present in ketchup, and you are alright with the extra sweetness, then go ahead and substitute ketchup for your tomato sauce.
Can you substitute ketchup for tomato sauce in meatloaf?
Yes, you can swap ketchup with a tomato sauce when topping your meatloaf. Just top your meatloaf with ketchup the same way you would usually prepare your meatloaf with tomato sauce.
Conclusion:
Ketchup is a sauce or condiment that can be used in some cases as an alternative to tomato sauce. Ketchup often contains sugar and vinegar, while tomato sauces do not. This difference may make ketchup sweeter and tangier than other alternatives like tomato paste and canned tomatoes.
To substitute for your usual recipe with the same amount of sweetness but without any extra acidity from the ketchup, try using things like tamarind concentrate, raw tomatoes, or even soup instead of regular old ketchup!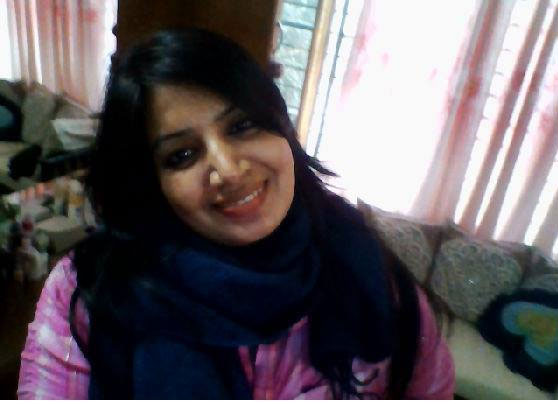 Jennifer D. Simon has spent the last 26 years studying and practicing nutrition science. She has used a larger part of this time in improving people's livelihoods. She has done so by coming up with unquestionable ideas on how to tackle food problems in her community. Read More