A Bundt cake pan is a heavy baking pan with decorative sides and a hollow tube at its center, often used in baking coffee and sweet cakes referred to as Bundt Cakes. The pans tube allows for deep cake to bake evenly in the oven, forming a crusty outer part of the cake, while its heavy construction enables the Bundt cake to bake more uniformly.
Once you pour your cake batter into the pan, the cake takes the decorative shape of the pan. Your Bundt cake will need to be overturned after fully baking to fall onto a serving platter for decoration or serving. To have that unique masterpiece for your dessert, you will need the best Bundt pans in the market.
The Bundt cake pans are available in many designs and sizes. After a thorough scrutinization of different Bundt cake pans, I picked the best of them and compiled them together to help you choose the best for your baking needs. Keep reading to find out more.
Bets Bundt pans at a glance
No time to read the entire review? No problem- here is a list of the 12 best Bundt cake pans. These are the Bundt cake pans that emerged top from my review. I tested and reviewed over 35 Bundt cake pans before settling at the following pans:
What can you use instead of a Bundt pan?
You do not have to skip enjoying your favorite Bundt cake treat just because you have no Bundt cake pan. Your kitchen might have some other substitutes that work as well as a Bundt pan. Note, however, that you might not attain some attributes like the ring shape and the decorative sides with some of the alternatives mentioned below. Either way, you want that Bundt cake taste in your mouth, so check out for:
A tube-pan
Tube pans closely resemble Bundt cake pans, and they are used in baking angel food cakes. Their center tubes make them so much alike and will give your Bundt cake a hollow center, just like it would with a Bundt cake pan. Another common thing is the tube promotes even heat distribution and will give the same results as a Bundt pan.
A tube pan's sides are often smooth, which is perfect for baking a light cake that will rise evenly without the interference of the decorative ridges in a Bundt cake pan.
Springform pan
A springform pan makes serving a Bundt cake relatively easy. It features a removable bottom that is perfect for revealing your dessert's edges comfortably.
Muffin tin
You can use a muffin tin on your Bundt cake, and you can give the cake mini muffin looks. All you will do is place some cupcake liners in the muffin tin, then pour your batter into them. Remember to leave some space to allow for the rising of the cake, about ½ or ¾ of the liner.
Any baking pan
Regular baking pans are great alternatives if you are looking forward to making a pound cake or monkey bread. Pie pans are also great, just grease some ramekins and place them at the center of the pan facing down, then pour your batter to bake. The only drawback of using this pan is that you have to keep checking the cake, so it doesn't over burn since the pans are relatively thin.
Use DIY substitutes
If you have a small collection of baking pans, the thought of baking a Bundt cake might not skip your mind. But you know what? There are some tricks you can incorporate.
Take any baking pan; it may not be round or square-shaped.
Grease it, so your cake doesn't stick on the pan. You can add parchment paper, so you can lift the cake from the pan.
Take an empty can and a bag of dry beans to make a hole at the center of the cake. Fill the can with dry beans so that it doesn't move around.
Grease the pan and the can all around well, then pour the batter and bake the cake.
Substitutes for Bundt pan for monkey bread
The monkey bread recipe calls for baking with a Bundt pan so you have a donut-shaped bread you can pull apart easily. So what if you have no Bundt pan nearby? Worry not for you can use:
A square cake pan
Pie pan
Springform pan for your monkey cake.
A bread pan is also perfect for producing tall monkey bread. The bread, however, might sag due to the density at the center.
Related Topic:
12 Best Bundt cake pan reviews
1. Simax Clear Fluted Bundt Pan
let's admit it- we all love peeking at cooking dishes, inclusive of cakes. Unfortunately, opening the lid will often result in undesirable results, depending on what you're preparing. That's where glass Bundt pans come in.
A glass Bundt pan can be made of either transparent or opaque glass. The Simax Clear Fluted Bundt Pan falls under the former category. Of course, this results in numerous benefits.
You can monitor the cooking progress through the glass material, as well as easily pick the cake from the fridge should you store several Bundt pan cakes in there.
Glass is non-corrosive, meaning you don't risk contaminating the cake with oxides formed on metallic surfaces. Although metallic cooking pots are pretty standard, the ingredients that go into various cakes are more reactive than the ordinary spiced treats. For this reason, metallic pans may not contaminate everyday foods, but if used to bake cakes, the results can be significantly different.
The Simax Clear Fluted Bundt Pan has a fluted design, which not only gives your cake an elegant look, but the pot itself adds to the beauty of your kitchen. If you have a couple of guests at an evening dinner party, this pan makes your presentation easy and perfect.
Made in the Czech Republic, the Simax Clear Fluted Bundt Pan can withstand temperatures as high as 300 degrees Celsius and down to -40 degrees Celsius. Coupled with the 1.4-quarts capacity, these features make it the best flute cake pan.
Pros
Dishwasher safe
Microwavable
Thermal shock-resistant glass
Large capacity – 8" diameter by 4" depth
Cons
Cake sticks on the pan if not greased first.
2. Nordic Ware Angel Food Cake Pan
Looking for that large capacity Bundt pan that can serve as an angel food cake pan? Look no further than in the Nordic Ware Angel Food Cake Pan. This pan is beautifully designed and perfect for the job, thanks to the aluminum construction.
Unlike glass pans which may take some time to heat up sufficiently, aluminum metal is one of the best heat conductors, allowing the pan to distribute heat uniformly around the cake.
Metal poses some contamination risk, but not with the Nordic Ware Angel Food Cake Pan. The pan has a nonstick Teflon coating, which not only prevents contact of the cake with the metal but also aids in releasing the cake from the pan.
The pan is also designed as a single piece to avoid leaking- a significant problem with removable-bottom angel food cake pans.
Overall, the pan looks good for a kitchen item and is as durable as the warranty suggests. You get a 10-year limited warranty on this pan, meaning it has been tested and proven!
Pros
No-leak one-piece design
Durable aluminum material
Even heat distribution thus more efficient
Large capacity for larger cakes
Cons
The nonstick coating may scrape off if washed in the dishwasher.
3. Nordic Ware Star of David Bundt Pan
do you love exquisitely detailed cakes? Or are you a Jewish religion observant who'd take the practices as far as the cake profile is concerned? The Nordic Ware Star of David Bundt Pan might be all you've been looking for. The pan is in the form of a star former, from whence it gets the name.
Apart from the beautiful cake detailing, you are sure to bake one of those rare cakes, thanks to the cast aluminum construction. The cast aluminum spreads heat uniformly and fast around the cake and still holds the heat for a while. This prevents sudden temp changes whenever the heating is not adequately regulated.
A nonstick finish is applied to the interior. Although the coating doesn't guarantee your cake won't stick after baking severally, a nonstick spray almost always guarantees exceptional results.
The Nordic Ware Star of David Bundt Pan comes with a lifetime limited warranty- a gesture of how well the cake pan is built. If you are looking for the best Nordic ware Bundt pan, this is one of the very best!
Pros
Made in the USA
Very durable cast aluminum construction – lifetime warranty
Bakes a beautifully detailed cake
10-cup large capacity
Cons
It may be challenging to get the cake out of the pan at first.
4. Nordic Ware Geo Bundtlette Pan
Sometimes you want to take your baking further by baking different shaped cakes at once. Maybe you thought that was just a fancy building in your mind, but the Nordic Ware Geo Bundtlette Pan is here to make that come true.
 This cake pan can make six cakes of three different geometrical profiles. That makes every two cakes with a unique shape! This feat is achieved by casting the pan from molten aluminum.
As you already know, cast aluminum is both an excellent heat conductor and tends to retain some heat if the oven temperatures fluctuate. The cast aluminum will also withstand oven temperatures of up to 400 degCelcius – a temperature you never need to bake a cake.
The reliability and durability aspects of the Nordic Ware Geo Bundtlette Pan are reflected in the lifetime warranty offered at the point of purchase. Get yourself one, and you could never order another similar pan, forever!
Pros
It makes three unique-looking muffin shapes
Ideal for pound cakes
Made of long-lasting cast aluminum
It's visually appealing
Cons
Tough to clean – you have to take your time
5. Nordic Ware Platinum Collection Bundt Pan
Have you tried baking the classic fluted Bundt? If yes, you most likely wished you had a smaller pan to bake yourself a treat, not as big as the traditional fluted Bundt cake. The Nordic Ware Platinum Collection Bundt Pan offers you all you loved in the classic cake, but on a smaller size scale- in short, you don't have to make a giant cake- 6 cups is all you get from this pan.
Just like the larger version, this pan is made of heavy cast aluminum to allow uniform and regulated heat flow throughout the pan. If you are heat source is hard to regulate precisely, you'll be glad you chose this pan.
The cast aluminum metal wouldn't be an ideal surface to cook on. To make it safe, a durable nonstick finish is applied on both the inside. This coating also aids in removing the cake from the pan for the first few uses. Beyond that, you'll need a nonstick spray (available in almost every baker's kitchen)
After the party, clean-ups come, which is not a hobby for anyone. Luckily, although not recommended for a dishwasher, this pan takes less than a minute to clean. Just a washing sponge, a mild detergent in water, and 30 seconds of cleaning!
Pros
Made of durable cast aluminum
It has a food-safe nonstick coating
Easy to clean
Made in the USA
Cons
You need baking spray to prevent the cake from sticking.
6. Nordic Ware Platinum Rose Bundt Pan
Those geometric patterns may not be appealing to some bakers; after all, we don't all love straight lines and definite curves. The Nordic Ware Platinum Rose Bundt Pan assumes a flower profile to give you a perfect flower cake.
In addition to the rose flower cake shape, the pan will most likely last you a lifetime, so you won't need to worry about durability.
Made of cast aluminum, the pan allows a uniform flow of heat so that the cake cooks uniformly, even around the deepest contours. The only challenge with this cake pan design is removing the cake once baked. This problem is easily avoided by spraying the pan with a baker's spray. If there is excess spry, blot it with a towel before baking.
The pan has a capacity of 10 cups, enough for a large family. If you have some friends who love surprises, make them rose flower Bundt cakes that they'll live to remember you with!
Pros
Bakes a beautiful rose flower-shaped cake
Made of durable cast aluminum
Easy to clean
Ideal for angel food cakes
Cons
You need to spray the pan with a baker's spray; else, you'll wreck the cake when removing it.
7. Nordic Ware Pine Forest Bundt Pan
If you are a lover of nature and trust the Nordic brand, there is a surprise for you in the Nordic Ware Pine Forest Bundt Pan. As the name suggests, this Bundt pan shapes your cake to resemble the crests of a pine forest! The level of detail on the cake will blow your mind.
As you ponder over the striking cake profile, here are other features you should expect to profit from the Nordic Ware Pine Forest Bundt Pan:
The pan is cast from molten aluminum. This gives it superior structural strength and baking performance. Heat spreads uniformly over the metallic pan, subjecting the entire cake to even cooking.
Unlike most other cake pans that you have to spray with the baker's spray, you can oil the Nordic Ware Pine Forest Bundt Pan with any consumable oil in the kitchen. this includes coconut oil or olive oil.
Made in the US, you can rest assured that the pan is of good build, durable and reliable.
Pros
Elegantly shaped cake
Cast aluminum ensures even cooking
Pan can be oiled with any cooking oil
Durable and comes with a lifetime warranty
Con
The capacity is not as big as advertised- it holds about 7 cups in the real sense.
8. Nordic Ware Elegant Heart Bundt Pan
Some of us are not all that good at removing the cake from a Bundt pan, even with the greasing and baking spray. There is seemingly one way that these folks can enjoy a decorative Bundt cake, at least- the Nordic Ware Elegant Heart Bundt Pan.
The Nordic Ware Elegant Heart Bundt Pan is heart-shaped (reminds me of the popular old-school heart shape). This pan is designed to naturally let the cake out without very sharp details that often make the cake stick. By simple details, I don't mean the cake is less appealing. In fact, it doesn't form a basic heart-shaped cake, but one with curvy ridges to add to the beauty.
 The pan is cast from aluminum, making it as efficient in spreading heat for even cooking. Even with the ten-cup capacity, your cake won't burn on the outside before the inner portion is well-baked.
Similarly to removing the cake, the pan is equally easy to clean. A sponge wetted in mild detergent is all you need. However, the pan could be washed in the dishwasher, only that the nonstick coating would come off fast.
Overall, the pan will last you as long as you can bake- it's made in the US, and the cast aluminum is especially tough to handle daily baking routine.
Pros
Easy to clean
Easy to remove the cake
High capacity – 10 cups
Made in the US
Cons
9. KITESSENSU Non-Stick Bundt Pan
Best non stick bundt cake pan: Since Teflon was proven unsafe, it has remained that way to some people even after PFOA discontinuation in Teflon manufacture in 2013. If this sounds like you, and you'd rather avoid even the safe PTFE Teflon of the present day, the KITESSENSU Non-Stick Bundt Pan could be the one piece of cookware you've been missing.
The pan is made of food-grade carbon steel, meaning it's efficient at spreading heat and thus baking. The metallic surface is then coated with food-grade silicone. This is a factor if you consider baking at temperatures beyond 450 degCelcius, in which case you shouldn't use a Teflon-coated pan.
Again, some recipes call for a very controlled heat source, making air fryers and instant pot the alternative. If you are baking such, this pot will prove superior to the rest because it can safely bake over an oven, in an instant pot, and even in an air fryer.
Entertain your guests by baking in this 12-cup pan to your satisfaction! Should you find the pan unideal, it's covered by a lifetime money-back guarantee – a guarantee of quality. That sounds like the best nonstick Bundt cake pan, by far.
Pros
Lined with PFOA-free silicone nonstick coating
Large capacity – 12 cups
Can bake in an instant pot or air fryer
Covered by a lifetime money-back guarantee
Easy to clean
Cons
It feels heavier than aluminum pans
10. BALLARINI La Patisserie Nonstick Tube Pan
Best tube pan for pound cake: Bundt pans are not the best for angel food cakes. The converse is true, i.e., you can use an angel food cake pan (also known as a tube pan) for a Bundt cake. This is where the BALLARINI La Patisserie Nonstick Round Tube Pan comes in. This pan seems like a jack of all trades, but with perfection not seen in any other tube pan.
 First, the nonstick material is Cortan. While the term may not mean much to every baker, this material releases the ready cake more readily than most other similar materials. Additionally, the Cortan material is free from nickel and heavy metal contaminants and even PFOA.
The pan is essentially carbon steel but is pre-coated. Precoating steel allows it to spread heat more uniformly before getting to the surface in contact with the cake. It's more like the heat travels inside the metallic part more rapidly before it gets through the Cortan material. The result is an irresistible, evenly baked cake.
Although the tube pan isn't contoured to form a patterned cake, the primary round and tubular shape make it one of the best tube pans for pound cakes and doughnuts.
Pros
Dishwasher safe
Coated with a very safe Cortan nonstick material
Easy to release the cake and clean
Ideal for doughnuts
Large capacity to serve up to 10 people
Cons
It's a two-piece pan, thus prone to leaking batter.
11. Trudeau 0 Structured Fluted Bundt pan
Best silicone bundt pan: Are you tired of all those heavy metallic pans? Here is one of the best silicone Bundt pan you should certainly try. The pan is made of a unique silicone compound that's flexible but still heat-resistant. It can safely bake in the oven with temperatures up to 220 degrees Celcius. Even under intense heat, the flexible pan will not drop or sag.
We've seen baking pans lined with silicone, a silicone material to make them nonstick. Now since this pan is entirely silicone, it doesn't need a nonstick lining on the inside. The silicone surface is even smoothened for easier release. This all makes the pan an ideal choice for any sticky treat that you'd normally dread baking in a Bundt pan.
Silicone does not store heat, unlike metals. The Trudeau 0 Structured Fluted Bundt pan will thus stop heating the cake when you take off the setup from the oven. You never risk overcooking your treats from the residual heat in the pan.
Maybe you've had a problem with some non-metallic pieces of cookware, leaving your treats with some unwanted smells- relax. This silicone pan leaves no odors. In fact, the silicone used is of a higher grade than what FDA typically approves.
Pros 
Lightweight
Easy release
Totally dishwasher safe
Easy and multiple uses
Cons
Relatively small and unideal for a pound cake
12. Norpro Nonstick Mini Angel Food Bundt Pan
Best mini bundt cake pan: Do you want to bake multiple small Bundt cakes? The Norpro Nonstick Mini Angel Food Bundt Pan will arguably be your best one of your best shot. This pan will bake up to six smaller cakes in a go.
The pan is cast as one piece. You can bake your angel cakes without fearing that the batter could leak- one of the biggest challenges with removable-bottom cake pans.
If you do not have enough batter, feel free to fill as many flutes as you need, and not necessarily all. In some Bundt cake pans, such a move would gradually wear out the less often used flutes. This makes the pan one of the best mini Bundt cake pans and one you can count on.
Lined with silicone nonstick material, the pan is dishwasher safe. However, handwashing will give the best results.
Pros
Easy to clean
Can make one or more angel cakes at a go
Ideal for various types of cake
Visually appealing as a kitchen addition
Cons
Need to bakers spray to release the cake better
How to choose the best Bundt pan like a pro
Want to give your cake that distinctive shape of the Bundt pan? If yes, you understand the need to put some effort and money into getting the best Bundt cake pan in the market. So how do you go for that Bundt cake pan that outshines the rest?
i. Check the size
Bundt cake pans come in different sizes. There is a 15 cup capacity, perfect for making large cakes. A standard size to satisfy your regular cake recipes is 10 to 12 cups. There are available baby Bundt cake pans with 6 to 12 molds in a pan, great for making party cakes. To measure the capacity of your pan, pour in water. The number of cups that fill that pan is its capacity.
ii.  Design
Bundt pans come in different designs. Some are plain, while others are adorned with various patterns, just like a piece of art. The intricate designs make a cake more susceptible to stick by them. This is why you have to grease your pan well before you pour in your cake mixture.
iii. Material
You will find metal, stoneware, silicone, and even glass Bundt pans in the market. An aluminum Bundt cake wins it all as it conducts heat well without burning your cake, while on the other hand, glass Bundt pans are poor heat conductors.
Silicone Bundt cake pans release your cake well but isn't stable enough for heavy Bundt cakes. The darker colored pans tend to over-brown your cake, while lighter ones give that vibrant brown color.
iv. Budget
No matter how tight your pockets might be, there will be a pan out there for you. You can get one for as little as $5, only that it might be a bit small. If you can get one that can bake a large cake, you can go for it as long as it doesn't strain your budget.
v.  Handles or no handles?
Bundt cake pans have distinctive shapes that can make getting your cake from the pan a bit hectic. A pan with handles will be much easier to handle without ruining your cake.
vi.  Non-stick coating
Bundt cakes tend to stick to your pan when removing them. That is if the pan was not properly oiled. A pan that features a non-stick coating can minimize the chances of your cake sticking to its sides.
vii.  Warranty
Warranty brings about customer satisfaction. There are those pans that come with a limited warranty, while others come with a lifetime warranty.
Pro tips on Bundt cake pans
Do you want to take your Bundt dessert cake to a whole new level? Then follow these tips on your baking pan: –
Invest in a quality Bundt cake pan
You do not expect to get the best Bundt cake if you have a low-quality pan that may thwart your baking efforts. The inner coating should be an excellent non-stick finish, so you quickly release your cakes.
Use the right size pan for baking your Bundt cake. This ensures even cooking. A small pan can make your cake messy, while a big one may interfere with the cake's texture.
Never fill a Bundt pan with more than ¾ batter to allow room for rising.
Cleaning
Always use mild detergents to clean your Bundt pan. Harsh soaps cause discoloration on your pan.
Never use abrasive scrubs to clean your pan. They destroy the interior pan finish, which makes your cake not release well after they bake.
Never toss the pan in the dishwasher. The interior gets damaged when exposed to the high temperatures in the washer.
Greasing
Grease your pan, non-stick or not. The non-stick spray works best when evenly sprayed onto the pan but might degrade your pan coating with time. Butter might cause uneven browning on your cake. On the other hand, oil doesn't coat the surface of the pan evenly.
Use a pastry brush to apply grease in every corner of your Bundt cake pan before pouring batter into it. Brushing the oil sooner makes it drop to the bottom.
Flouring the sides of your pan after greasing can make the cake stick.
Frequently Asked Questions(FAQS)
Question 1. How long should a Bundt cake cool in the pan?
After your Bundt cake bakes thoroughly, you will remove it from the oven, then place it (with the pan) on a wire rack and leave it to cool for 10-20 minutes. Getting the cake out of the pan too soon might crumble since it hasn't become firm enough to sit. On the other hand, if left to sit for too long, it gets moist and sticks to your pan. After you have lifted off the pan, you can then give the cake up to an hour to continue cooling on the rack.
Question 2. When to take the cake out of the Bundt pan?
Having let your cake and pan sit on the racks for 20 minutes, you might hear the cake release. Once it releases, lift off the pan. The cake should come out freely but if not, shake it downwards to remove.
Question 3. Which rack to bake Bundt cake?
The bottom third rack of your oven is the position used for baking. Ensure you place it in level so that your cake bakes evenly.
Question 4. Why did my Bundt cake fall?
Baking requires lots of attention and care. But even at times, some mishaps do happen. Here are some of the reasons that might make your cake fall.
If you are living in humid climates, moisture can collect on your flour naturally. Those excess moisture contents make your cake rise faster, which then causes the cake to fall as it bakes. Too little moisture also affects your cake, so be careful when measuring the ingredients.
Poor planning will cost you big time. Eggs should be added at the correct time and the wet and dry ingredients mixed in separate bowls. If you don't follow what the recipe calls for, including the accurate measurements, you might end up with fallen cake.
Ensure you don't add too much or too little leavening agent. You should check to confirm whether you are using self-rising flour, which contains baking powder, to avoid messing with the recipe. Another thing to verify is the expiry of baking powder. If you work with an expired one, then your cake won't end up light and fluffy. To test whether the baking powder is expired or not, pour some onto a spoon, then add it to a cup of water. If the powder fizzes, it's still good, but if not, then it's time you get another.
Setting correct temperatures ensures that you don't end up with a cake with burnt edges and wet in the center.
An under baked cake will sink in the middle when left to cool. To ensure you don't make the mistake of getting one that's not fully baked from the oven, test its readiness by inserting a skewer into it. If ready, the skewer will come out clean.
You should mix the dry and wet ingredients till they are well combined. Overdoing the combination might cause your cake to rise too much, then fall.
Opening oven door too early and closing it too sharply
Resist opening the door too early to check your cake because the temperatures will drop and affect the baking. On the other hand, if you close the door too sharply, your already risen cake could sink.
Question 5. Can you bake a regular cake in a Bundt pan?
Yes! Both the Bundt cakes and the regular cakes are made from similar ingredients. If you are baking your regular cake on a Bundt pan, ensure that the pan is adequately greased lest your cake sticks. Lastly, use the right dough amount, bake properly and remember to fill just 2/3 of the pan to avoid spillage.
Conclusion
At this point, buying and using a Bundt pan is no longer intimidating. If ever owned a pan that you couldn't use sufficiently, you now know where you probably went wrong.
The buying guide has highlighted the best pans you can pick from.
Happy buying. Happy baking!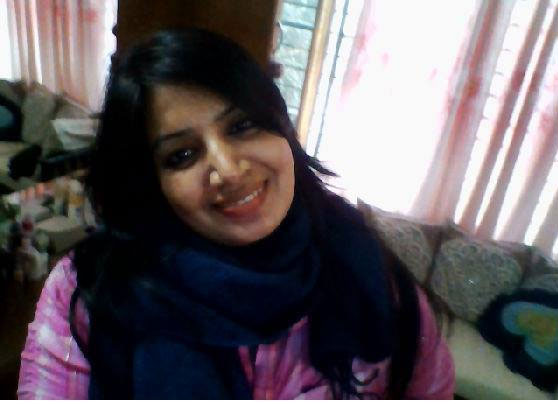 Jennifer D. Simon has spent the last 26 years studying and practicing nutrition science. She has used a larger part of this time in improving people's livelihoods. She has done so by coming up with unquestionable ideas on how to tackle food problems in her community. Read More