Here is how to use angel food cake pan presentation. You want to make that ring-shaped cake- or maybe you're just curious if it tastes any different from the traditional round cake! You came to the right place. Today, I will teach you how to use an angel food cake pan, commonly REFERRED to as a tube pan.
As we've already mentioned, the tube pan allows you to bake a ring-shaped cake with the aid of the removable bottom attaching to the center tube. You are not only making an exquisitely looking cake, but you also bake much faster. The latter is because the removable bottom attaching to the center tube transfers heat to the center of the cake. The cake will thus cook more QUICKLY
How to use an angel food cake pan with a removable bottom
Delicate cake recipes call for delicate handling. If you are making an angel food cake- one of those based on egg-white, you better not think of using a Bundt cake pan. Doing so would only frustrate you.
You need a tube pan for angel food and chiffon cakes because these cakes are based on egg-white and very little flour. With little gluten, the batter needs more surface area to adhere to and thus rise. Otherwise, the cake would collapse and bake into a dense mess. I'm sure that's nothing you would want to end up with!
At this point, you should well understand why an angel food cake pan must be used whenever a recipe calls for one. You also notice that a tube pan has unique features such as straight sides and a removable bottom. Also, there are usually three feet on its top, allowing for the pan to be flipped to cook upside down.
The straight sides will provide a larger surface for the cake to clink as it bakes, thus making it rise.
An angel food cake pan with a removable bottom is pretty easy to use, except that you may have to come up with ingenious ways to remove the stuck cake without wrecking it. I will share the tip that always works for me in a short while. Let's first discuss how to use the cake pan.
Step 1: Place a rack in the lower third of your oven and preheat to 350 degrees.
Place a cooking rack on the lowermost part of your oven. Preheating also helps make sure that you don't overbake or underbake it, which can happen if your cake pan isn't properly prepared. The temperature should be between 300 and 325 degrees Fahrenheit for angel food cakes. If you're baking chocolate chip or marble cake, you can increase heat to 375°F.
Step 2: Prepare the pan with butter and flour.
Next, you'll need to prepare your angel food cake pan by greasing it well with butter (about a tablespoon per cup of batter will do) then coating the insides heavily in white flour before pouring the mix in. The reason for this is two-fold – first, there's something called "the devil's cauldron," which prevents air from escaping while baking, meaning that the center can't rise as much as it would if it were free to expand like other cakes.
Secondly, because egg whites are whipped so stiffly, they're prone to form bubbles which will hinder the rising process. Greasing and flouring prevent this by ensuring that your egg whites are as smooth as possible with no air bubbles.
Step 3: Gently tap the pan on the counter to release air pockets, then bake for about 25 minutes in a 350° oven.
You'll know when it's ready because you should be able to insert a toothpick into the center without any batter clinging onto it. On average, this usually takes about 25 minutes for angel food cake but can vary depending on how many eggs were used per cup of sugar (the more eggs, the fluffier) or if extra ingredients like chocolate chips are added in.
Step 4: Last but not least, make sure the angel food cake cools completely in its pan before trying to remove
This could take anywhere from an hour to a few hours, depending on the size of your cake, but it's worth waiting for. If you remove the angel food cake too soon, all that lovely air will escape and make it tough or dry.
How to remove the cake from the tube pan without smashing it
Now, your cake is ready- how do you remove it without breaking it apart? Here is how:
The first thing is to cool the cake upside down. This allows the cake to retain its volume by trapping the air in the fluff.
After cooling, flip the cake again back to the right-side-up. You will need to sparingly run a knife around the center tube and around the outer edge on the inside. The essence of this step is to separate the stuck cake from the pan surface.
Holding the tube, pull the cake out of the angel food cake pan, and place it over an inverted baking pan or flat, clean surface.
Run a knife sparingly between the bottom and the cake to separate the two.
Lastly, invert the cake over a platter or the plate you intend to serve in and release the center tube by twisting and lifting it.
Your cake is now ready to serve.
Note: You may have noticed that we didn't try to avoid the cake sticking on the pan. This could have been easily achieved by greasing the pan, but there is a reason for not greasing an angel food cake pan! If you oil or grease the pan, the batter will not cling to the surface. Without sticking, the cake won't rise, resulting in a flat cake.
How to use a 2-piece angel food cake pan
Using a 2-piece angel food cake pan is the same as using a pan with a removable bottom- after all, the removable base is the second part. What we didn't mention is that sometimes the batter tends to leak.
Angel food cake pans are meant to bake angel food cakes whose batter does not leak at the bottom. If you try a pound cake, the batter will be all your ovens racks, but there is a way around this.
First, you can place a sheet pan on the lower rack or wrap the bottom of the cake pan. Other hacks that I've found adequate include cutting a circle out of a grocery bag and placing it between the two pieces before putting them together.
Another ingenious trick would be greasing the pan around the leaking rim and sprinkling bread crumbs to absorb the grease. These crumbs absorb the wet batter, forming a rather viscous mass that doesn't leak.
Some users suggest kitchen wax paper in place of the grocery bag when sealing the leaking rim.
Related Topics:
The best pan for angel food cake reviewed.
How to cool an angel food cake
Video: How to use angel food cake pan Properly.
Other uses for an angel food cake pan
As I mentioned earlier, if a recipe calls for an angel food cake pan, you better stick to that pan. However, this doesn't mean that the pan cannot be used to bake other treats. We also compared a Bundt pan to an angel food cake pan- the two are quite similar. In this context, an angel food cake pan can bake any cake that calls for a Bundt pan!
If you are baking a very dense cake, a tube pan will probably be ideal because the toppings will conveniently go on the bottom once you invert the pan.
Another use case will be if you do struggle to remove the cake. In this case, the removable bottom would make your job easier and give your regular cake that ring shape!
Wrap up
A tube pan is a simple but yet delicate piece of cookware. You may have been struggling with the pan, but after trying out the steps I've shared today, you should be satisfied with your angel food and chiffon cakes.
Happy baking.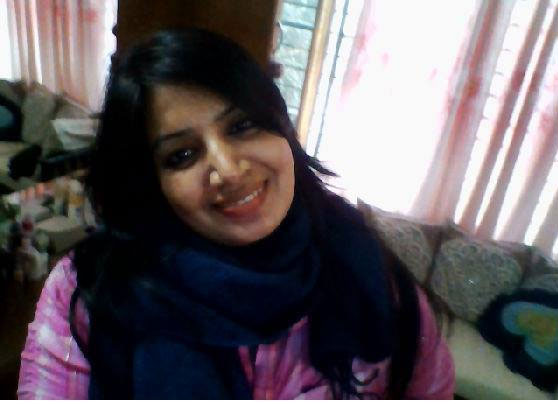 Jennifer D. Simon has spent the last 26 years studying and practicing nutrition science. She has used a larger part of this time in improving people's livelihoods. She has done so by coming up with unquestionable ideas on how to tackle food problems in her community. Read More