So you wanna buy a vacuum sealer for your food business, or just want to seal food in your kitchen- you're at the right place. Before we get into the vacuum sealers themselves, let's first understand why almost every outlet dealing in food processing and storage has the best commercial vacuum sealer on their Google search history.
We shall review commercial sealers from leading manufacturers like Weston, VacMaster, NutiChef, and Avid. But before we delve into that, I believe it'd be prudent to share with you what I've learned within the over 80 months that I've used vacuum sealers. Unlike the years I took to gather this experience, today, you'll learn it all in a few minutes!
At A Glance 7 Top commercial vacuum Sealer
Commercial vacuum Sealer is a great invention for anyone who has to seal the containers. It comes with many features that are useful in day to day life. If you want to check at a glance you may brows the bellow links. I have reviewed each item detail in my reviews section.
What is a commercial vacuum sealer?
Turns out that refrigeration alone doesn't go all the way in preserving food. The microorganisms that spoil our foods are quite hardy to withstand extremely low temperatures at a reduced metabolism. This way the cells are just but deactivated but with a vacuum sealer, you can also deprive them of the much-needed air.
Vacuum sealers are not only used for food items but also for other applications where air must be locked out. The sealer works by sucking out all the air from the plastic packaging before sealing. The result is that the sealed meat or perishable item will last up to five times longer. Of course, this will save your business thousands of dollars in the long run.
Packaging your foods air-free comes with another unique advantage. You may have tasted food that has been in the refrigerator for way too long or chunks of steak that have freezer burns on them. That taste betrays the color of the food, but with a vacuum sealing, the absence of air leaves the original taste and flavor of the food intact, and for long. Read on to discover the best deals on high-quality commercial sealers for your home or business.
Types of vacuum sealers
Different uses of one piece of equipment may need a few changes on the equipment, to adapt well to the specific sealing need. This is not far from the reason why we have different types of commercial vacuum sealers. Again you're at the right place where you'll find out the ideal type for your need(s).
There are primarily two types of vacuum sealers, namely:
Chamber vacuum sealers
External vacuum sealers
Chamber vacuum sealers
Chamber sealers have been in the market the longest. This is because they were the first type of commercial-grade vacuum sealers, and also that they are fit for most types of food that need vacuum sealing- fresh meat products. A chamber vacuum sealer can also vacuum out more air (oxygen) than any other commercial vacuum sealer.
If you happen to need to vacuum seal a product that is quite sensitive to residual oxygen, this is the way to go. This type of vacuum sealer is also the most user-friendly as you need to do just a few things and the rest of the process completes automatically. Consider you do not have to even manipulate the bag or pouch to avoid wrinkles on the sealed area. If you're looking for a commercial vacuum sealer, this property will help reduce occurrences of imperfect seals which lead to rejected products.
One downside, however, a chamber vacuum sealer is slower than an external vacuum sealer. This is especially so if you're packaging large products such that you cannot sufficiently have more than a single unit inside the chamber. For smaller packages, you can fit several units, as many as they can be lined up along the seal bar. This way, multiple units can be sealed in a single cycle, unlike external sealers that have a single nozzle.
As we mentioned earlier, the chamber-type vacuum sealer can get out more air than external sealers, but you should also know that you can specify the pressure or time after which sealing will be done. For higher pressure differences, the vacuum seal needs to be strong to hold the vacuum. This sealer thus uses two seals, after which the bag is allowed some Dwell/Cool time as the seal sets in place. After the sealer has completed the cycle, the air is then allowed into the chamber to restore the atmospheric air pressure balance. The lid can then be lifted to remove your sealed food.
Advantages of Chamber Vacuum Sealers
Chamber sealers have more than a single advantage over the external type. Let's look at some of the things I found outstandingly convenient;
Chamber sealers have a higher vacuum percentage.
Sealers with a larger\longer seal bar can accommodate more bags per cycle, increasing productivity
There's no user effort required after the sealer lid is closed.
You can choose the percentage vacuum so you can vacuum partially if that's what you need.
The compressor unit is inbuilt. It's a plug and play equipment.
Disadvantages of chamber sealers
Even the most perfect machines ever created by ma have their limitations. Below are the setbacks I experienced with chamber sealers;
Almost all chamber type sealers are insanely expensive over the conventional external sealers.
Chamber sealers are slower than external sealers on a head to head comparison.
These sealers are heavy and relatively large for most non-commercial kitchens. It's also difficult to move the sealer around by hand in a production area.
External vacuum sealers
External vacuum sealers are available in two main types, the nozzle type, and the edge type external sealers. External sealers in general are more popular in households as they are a lot cheaper than the chamber type, and are quite convenient for household kitchen vacuuming needs. The affordability comes at a cost of limited functionality. For example, you may not be able to vacuum seal liquids unless you first freeze them.
Are you looking forward to owning your first vacuum sealer or vacuum packaging for the first time, an external vacuum sealer should be first on your to-purchase list. you will also find these sealers excellent for light-duty tasks. That said, the next thing should be deciding on what type of external sealers fits you.
Nozzle-type external sealers
Considered the most commercial vacuum sealers, these non-chamber vacuum sealers come in various models with varying capabilities. They also come with a retractable nozzle so that the atmosphere is eliminated from the inside of the bag when sealing.
When vacuum sealing, you're supposed to insert the nozzle into the bag containing the product to be sealed. Ensure that the nozzle is very close to the product itself, lest the plastic bag collapses over the nozzle, preventing efficient vacuuming. After the evacuation, the nozzle then retracts back to a position behind the seal bar and the product is then sealed.
During vacuuming, as air is drawn from the bag, the atmospheric pressure causes the bag to collapse and assume the contours of the product being vacuumed. This may not be much of an issue for many products but the exterior pressure may weaken the seal to a point where wrinkles appear on it. This must be reduced for a commercial vacuum sealer to limit rejected packages.
The seal length of the sealer is usually the limiting factor here. Unlike with chamber sealers, the length of the pouch doesn't matter. You could thus use a relatively small nozzle-type external sealer across a range of pouch sizes. You'd have to buy a bigger unit if your chamber vacuum sealer was small for the pouch you wanted to seal.
Traditionally, nozzle-type vacuum sealers required a source of power and compressed air. This would be inconvenient as not many households have access to compressed air. The compressed is used to operate the seal jaws and to retract the nozzle. The more modern nozzle external sealers require just a power outlet. The seal jaws and the nozzle retraction are operated by an electrical motor. the vacuuming is done by an electric vacuum pump which is also run by a motor.
Advantages of nozzle-type sealer
Nozzle-type vacuum sealers are highly convenient in some situations. This is where their advantages over other sealers arise. The advantages include:
They are extremely convenient and easy to operate. the foot pedal lets your hands-free to manipulate the bag as it evacuates.
The machine can be used as just a custom sealer.
The sealer can seal different sized bags so long as they can be accommodated by the seal bar.
Disadvantages of nozzle-type sealers
The nozzle-type commercial vacuum sealer has some limitations too. below are the challenges I experienced;
Only one bag can be vacuumed and sealed per cycle.
The operate has to adjust the bag in every cycle.
Some older models require an external source of compressed air.
Cannot be used to vacuum liquids, powdery, and ground products as these tend to be sucked into the vacuum pump.
The product may be damaged by the nozzle if the former firs close to the top of the bag.
Edge-type external sealers
Also known as Food Saver non-chamber vacuum sealers, these external sealers are the most cost-efficient. These sealers do not use ordinary sealing bags. Instead, channel or mesh bags are used. These special bags limit the range of products across which the bags can be applied. The bags are a little more expensive than the common vacuum bags.
Edge-type external sealers are unsuitable for commercial vacuum sealing, leaving them suitable for only home use. nevertheless, this vacuum sealing method will still prolong the shelf life of your fresh products, as well as protect them from freezer burns.
Related Topic:
Best Commercial Vacuum Sealers Reviews
Landing the best commercial vacuum sealer in the now infinite market is a daunting task. It can even get harder if it is your first time to buy one. fortunately for you, I am going to walk you through a review of the best commercial-grade vacuum sealers, all of which I have spent time with. You can thus rest assured that this review is from a personal experience.
The majority of our commercial vacuum sealers are the external type. This is because they're quite affordable and easy to use, making them suitable for both home and commercial use. read on to find one that suits your needs.
1. Weston Pro-2300 Commercial Grade Vacuum Sealer (65-0201)
The Weston Pro-2300 series is by far the best commercial vacuum sealer. It is powerful, providing you a seamless pro-performance, thanks to the heavy-duty construction. And for the figures, I think the 935-watt power capacity clears your doubt about this product being the heavy-duty vacuum sealer of choice. The sealer is also made of robust stainless steel, strong enough for any sealing task you throw at the machine.
You might be wondering if this is the best commercial external vacuum sealer, but let me clear your doubts further. The sealer can accommodate bags up to 15 inches wide. You can fill up the bags close to the top and still get a perfect seal from the double piston pump. This external vacuum sealer is also compatible with Food Saver and Ziploc bags.
The extra-wide seal bar is exactly the type you need for sealing even through moisture. Call this sealer your ultimate companion if you spend your pass time hunting game and fishing. The 5mm Teflon seal bar creates a solid and dependable seal to keep your prize fresh for longer.
There is a sizeable percentage of both chamber and external heavy-duty vacuum sealers that still need time to cool down after say several cycles. The Weston Pro-2300 is designed with a cooling fan for continuous use.  You can thus use this sealer repetitively without overheating.
The controls on this vacuum sealer are just but amazing. After properly placing the bag(s) containing your prized catch or vegetables maybe, you just press the start button and the machine completes the rest for you. There is also a manual seal mode where you can control the amount of vacuum pressure. This makes Weston Pro-2300 your ideal commercial sealer for delicate food products.
The manufacturer goes a step further to ensure once you order your unit, it arrives in mint condition without any scratches from the shipping process. For this, the machine is lined with a white protective film over the stainless steel surfaces. The protective film also protects the stainless steel finish during assembly. It follows thus follows that you should peel off the fil after assembling the equipment.
Key features
A double piston vacuum pump
Extra-wide, 5-mm Teflon seal bar
Strong stainless steel material
15-inch sealing width
Fan-cooled motor
Heavy-duty 935-watt motor
Pros
Has a detachable power cable.
Has inbuilt LED lights over the controls.
Comes with a 2-year warranty.
Has a reliable and powerful double piston vacuum pump.
Cons
The vacuum pump motor cannot be manually adjusted.
2. Avid Armor A-100 commercial vacuum sealer
Looking for that heavy-duty vacuum sealer that is still good for delicate food? Then you've good a good choice here. The Avid Armor A-100 vacuum sealer is a durable and practical solution, that is also easy to use and highly maneuverable. Let us look deeper into this product.
The Avid Amor A-100 sealer is a top quality product featuring in homes, restaurants, and other professional food processing outlets. The machine has an inbuilt cooling fan and a seal bar that can accommodate bags up to 12 inches wide. The stainless steel build ensures the product lasts long, so you reap the true value of your money.
Talking of the maintainability of the equipment, this is one of the few units that come with a maintenance kit. The kit includes a vacuum accessory hose, a seal tape, replacement gaskets, and 30 pre-cut vacuum bags. This makes the product one of the best commercial vacuum sealers you'll likely ever find in the market.
So, how does this sealer adapt to delicate food products that need sealing? Simple, but clever. The unit has an Impulse Function to prevent crushing foods. You can vacuum your delicate foods such as bread and cheese as well as fruits without deforming them. the impulse function is ideal for any products that do not need full tight vacuum seals. As you seal the products, the transparent lid allows you to keep an eye on the product.
The Impulse Bag Sealer Mode is also ideal for making smaller vacuum bags from a continuous vacuum bag roll. This mode allows you to skip the vacuuming step as you seal. You have the option of using the 5-mm positive seal that eliminates the possibility of leaks as well as the need to use a double seal. This is also how you can make back-to-back sealed packages.
Sometimes it's not just bags that you may need to seal. Storage containers can also be vacuumed but with special attachments such as the A-100 vacuum accessory port and the vacuum hose. To vacuum your jars and canisters, probably to store grains, you only have to attach the vacuum hose to the machine and to the jar you need to vacuum. This vacuum sealing method is ideal for storing grains, coffee, cheese, and even liquids.
Key features
Pulse, and Impulse Bag Sealer Mode
Comes with a starter and maintenance
Transparent
12-inch sealing width
Robust stainless steel build
Pros
Simple and easy to use
Comes with a maintenance kit
Efficient at sealing delicate food products
Suitable for marinating and pickling
Cons
Doesn't have an inbuilt roller and cutter
3. VAC-VIDA VS301 Chamber Vacuum Sealer
Looking for the best vacuum sealer for Sous Vide vacuum sealing? Here is a great option for you. This magnificent commercial sealer by SO-VIDA is one of the most competitive choices for both restaurant and home use. This low-temperature long-time (LTLT) cooking method requires cooking food, mostly meat or vegies at a lower temperature and under a vacuum. The VAC-VIDA VS301 assures that your chunks of meat cook evenly and retain moisture by providing the ideal sealing for that purpose.
Equipped with a 0.25 horsepower oil pump, overheating and the VAC-VIDA VS301 may not fit in one sentence. With constant cooling, the sealer can be used continuously without any need for cool downtime. This makes the sealer one of the best heavy-duty vacuum sealers you can purchase for under $900.
Are you an elegance enthusiast? Consider this chamber sealer as a decorative addition to your commercial or home kitchen. The sealer consists of exquisitely black coated stainless steel, housing a sleek control panel. This set up alone exhumes modernity and class from whichever kitchen the sealer glams. Grab yourself a unit of this sealer and your kitchen's look and functionality will never be the same again. You'll never shy from showing your kitchen off to your mates.
Not many industrial vacuum sealers can vacuum and seal many products. If your daily vacuum packaging needs include products like liquids, moist foods, and meats, then you've got a great choice in VAC-VIDA VS301. Call it the hunter, fisherman, or restaurant, or serious home cook's companion.
Every purchase of a VAC-VIDA VS301 unit comes along with 100 free chamber vacuum bags. Such a deal is rare to come by.
Key features
0.25 Horsepower oil pump
Strong stainless steel construction
Front-facing control panel
13″ maximum sealing width
Pros
Suitable for both home and restaurant use
Strong and durable
Excellent customer service
Beautiful and ergonomic design
Digital control panel
Cons
Maybe too big for household kitchens
4. NutriChef PKVS50STS Commercial Grade Vacuum Sealer
You may be in business but your vacuum packaging needs are lightweight. In such cases, a vacuum sealer, such as the NutriChef Commercial Grade, suited for home use would be your ideal choice. This edge-type external vacuum sealer will handle your extensive sealing needs without any glitches. Want to know why this product features as one of my best? This is what I found excellent about this sealer.
When you look at this sealer, the most noticeable thing is the digital control panel adorned in flashy LED lights. The panel is controlled by touch buttons, located at the center of the top panel. You can access all of the functions of the appliance from the panel, plus the LED lights help you track and check on the sealing. You only need to plug the power cord into an outlet and this fully automatic sealer does the rest for you.
Vacuum packaging needs vary. That's why this vacuum sealer was made with adjustable air suction. You'll agree with me that dry, moist, and compact foods need different vacuum levels. You also do not want to risk the contents of the vacuum bag being sucked into the unit's motor. The adjustable vacuum level is controlled by either pressure or vacuuming time. Along with the integrated roll cutter, you have nothing but the best home-use vacuum sealer.
The power rating of any electrical appliance is usually directly proportional to the machine's rate of doing work. External vacuum sealers do not typically require vacuum motors as powerful as those in chamber sealers. It thus implies that the 400W rating of the NutriChef Commercial Grade Vacuum Sealer put's this sealer among the reliable industrial vacuum sealers. This is not far from the truth as the unit can vacuum and seal at 9.0 bars of pressure.
NutriChef Commercial Grade Vacuum Sealer is mainly built of stainless steel. The special 304 stainless steel is both strong and stain-resistant. This is a guarantee that the appliance is designed to stand bad weather or continuous use.
Included upon purchase are 10 big vacuum bags, one seal bag roll, an air suction hose, and the power cable. Interestingly, these vacuum bags are both washable and microwavable.
Key features
A 400-watt suction motor
An inbuilt roll cutter
Digital control panel with LED indicator lights
Adjustable vacuum suction hose
17.9 inches max sealing width
Pros
Comes with washable and microwavable bags
Built of durable and stain-resistant stainless steel
Ergonomic
Has an in-built roll cutter
Comes with the necessary accessories
Cons
5. Kitchener Automatic Fresh Food Saver Commercial Grade Vacuum Sealer
It's rather obvious that without a professional tool, you would tackle the professional task to expectations. The Kitchener commercial vacuum cleaner has all a professional would need in a vacuum sealer.
This Kitchener brand works on both automatic and manual modes for adaptability to the various vacuum sealing needs. The heavy-duty seal gaskets ensure the machine is making thick, tight, and break-proof seals on any task. The sealing width must not exceed 12″ although the length is somewhat unlimited. You can also do more than just sealing bags on this external sealer. The retractable hose allows vacuum jars and canisters containing any type of food. This hose can also be used for sealing zipper bags and marinated food containers.
The overall look of this appliance is nothing but a declaration of style and modernity. The easy to read and use digital controls ensure that you remain in total control of the sealer when in operation. The LED indicators show you the progress of operation mainly in the automatic mode. The appliance is also produced in a sleek steel and black design to match your stainless steel appliances.
Again, the efficiency of the piston pump is unquestionable. Able to deliver up to 28″ Hg of vacuum pressure. The pump is still strong enough to deliver 1,000+ continuous back-to-back cycles (and drawing 15l of air per minute) without the need to cool down. This is what I particularly liked about the appliance's commercial and professional capabilities.
The design employed in making the roll case is patented. Ideally, this is what innovative manufacturers do. The case for roll and cutter is removable so that it can be taken apart and placed on a table or mounted on the wall as convenience demands.
To sum it up, the appliance is also equipped with a unique set of electromagnetic valves. The valve automatically releases pressure after sealing, shortening the average cycle time and thus speeding up production.
Key features
Automatic electromagnetic seal valves
Inbuilt LED indicators
12-inch max sealing width
Heavy-duty gaskets
1000+ cycles of continuous vacuum packaging
Pros
Sleek and visually appealing design
Inbuilt retractable suction hose
Both automatic and manual modes
Easy-to-operate digital control panel
Comes with reusable bags
Cons
6. NutriChef PKVS70STS Vacuum Sealer Machine
If your vacuum sealing needs are lightweight, diverse, and still require a chamber sealer, perhaps you should cut short your quest and check out this vacuum sealer by NutriChef. Even preparing sous vide foods becomes a walk in the park with this sealer. That's not all, I found a couple of interesting features on this appliance- let's see.
The power and overall reliability of this machine are unparalleled. It can deliver a suction pressure up to 9 bars, utilizing a motor rated at just 350W. If you've used a chamber-type sealer before, then you understand what these figures mean in a chamber sealer.
An 8-liter capacity chamber would be more than enough for most sealing requirements. This volume is an added advantage if you mostly package small-sized bags that can be lined up over the 11-inch seal bar. You would be amazed at how fast the process would become for smaller bags. As the bags seal, the transparent lid at the top of the machine allows you to check on the progress.
NutriChef PKVS70STS Vacuum Sealer features a digital control panel from where you access all the machine controls. The control panel is positioned on the front panel, with soft-touch buttons for toggling across low, medium, and high pressure sealing modes. There is also a meter for checking strength and a pressure gauge. You can never damage delicate products on this one for not knowing the right vacuum pressure to seal at.
Buy yourself a stainless steel NutriChef PKVS70STS Vacuum Sealer unit and part ways with rust and stains on your valuable appliances. You can be sure that this appliance won't stain your countertops or even wear out due to rust.
Each purchase of this sealer comes along with a free air suction hose, 10 vacuum bags, and a bag of vacuum seal bag roll. These bags can be washed and microwaved.
Key features
Stainless steel construction
Digital control panel
11″ max sealing width
8-liter chamber
350-watt power rating
9 bar max suction pressure
Pros
Attractive stainless steel finish
Washable, reusable, and microwavable seal bags
Included air suction hose
Can easily vacuum seal liquids
Cons
Needs to set 40 seconds or more for the best seal
7. Waring Commercial WCV300 Vacuum Sealer
Finally, we have another chamber vacuum sealer worthy of your consideration. This stainless steel appliance is a practical solution for restaurants and home kitchens where vacuum sealing liquids and other solid products in small quantities make up the bulk.
The chamber's capacity is 7.5 liters, equivalent to two gallons. Needless to say, this volume is enough to accommodate several small pouches per cycle. You thus get everything done within no time.
The appliance's seal bar can seal up to 11-inch wide pouches, with a double seal, guaranteeing no- leakage and long-lasting seals. Fed up with rejected products due to imperfect seals? It's time you tried the Waring Commercial WCV300 Vacuum Sealer.
The Waring Commercial WCV300 Vacuum Sealer is one of the few sealers that have a marinating function. Bring out the best of your meats, fruits, and veggies by vacuuming and infusing them in this chamber sealer.
Waring Commercial WCV300 Vacuum Sealer is controlled via a front-facing easy-to-use control panel. The user interface on this appliance adds to the overall beauty of the sealer and complements the silver base color nicely.
Key features
380-watt input
Stainless steel construction
Digital user interface
11-inch max sealing width
2-gallon chamber capacity
Pros
Easy to use
Strong and durable
Has a 1-year limited warranty
Looks good and doesn't take up much counter space
Cons
Sometimes encounters errors during operation
How to Choose the Best Commercial Vacuum Sealer –A Buying Guide
Even with less than 10 brands to choose from, arriving at the ideal commercial vacuum sealer won't be an easy feat. But as I promised, I am going to simplify everything for you. You should be on the lookout for a few things before making a purchase. Below are the factors to consider if you want to land at the best commercial vacuum sealer.
       i. Controls
Both chamber and external vacuum sealers have a range of controls. These controls make the work easier and faster for you. The vacuum sealer you go for should have the controls to reduce the time you take on every cycle, especially if the sealer is meant for commercial use. The controls will enable you to do multiple tasks at a go, or reduce your involvement during operation.
     ii. Material
Material construction is a vital consideration for commercial vacuum sealers. If the unit you want to buy is for heavy-duty tasks, ensure it is at least made of high-grade ABS material or industrial-grade stainless steel.
   iii. Portability
Commercial-grade vacuum sealers are not always portable, but you should still consider the portability of the unit. You should ensure that the unit can still be moved from one production area to another, or at least it doesn't take up the whole countertop's space.
   iv. Inbuilt cutter and roller
Commercially, an inbuilt cutter and roller are a necessity for any vacuum sealer. While the cutter enables you to pre-cut bags before sealing, the roller is some kind of vacuum bag dispenser that comes with the unit. These extra features speed up the sealing process cutting down the time otherwise wasted.
     v.  Attachments
There are additional accessories that come with vacuum sealers to enable vacuum sealing containers that can't be coupled directly to the sealer. Look out for the attachments that may be necessary for your specific sealing needs. The attachments may include a vacuum suction hose, extra spares, and even seal bag rolls.
   vi.  Ability
A commercial sealer's superiority lies in its abilities. If you want to run continuous vacuum sealing cycles, ensure you go for a sealer that doesn't require some cooling time between consecutive cycles.
 vii. Vacuum strength
The vacuum pressure you need should also determine the sealer you go for. You may not need a unit with a high vacuum pressure capability if you need to maybe vacuum delicate foods and fruits. In that case, go for a unit with a lower vacuum strength, and save a couple of dollars.
viii. Type of sealer
As we've seen, there are chamber and external sealers, each of which is suitable for certain uses. An external sealer may not be the best for sealing liquids for example, whereas the chamber-type may not fit bags larger than its chamber.
Why do you Need a Commercial Vacuum Sealer?
you may have used a vacuum sealer or already have one but trust me, you may not know all of the benefits of using one. below are the reasons as to why you should at least have a high-quality sealer in your kitchen or premises;
   i. Vacuums out all the oxygen
By drawing out as much air as needed, a vacuum sealer reduces the oxygen around the food product before sealing. Without oxygen, bacteria cannot metabolize and thus cannot spoil the food. This way your food is both preserved and secured.
     ii. Promotes quality and scale production
Commercial vacuum sealers are professional for the job as well as time-savers. The sealer guarantees that the food remains of good quality for a long, and speeds up the process of sealing. This way, scale production is possible and sustainable.
   iii. Preserves flavor
Preservation by just freezing leaves the food exposed to air. Some active bacteria act on the food, damaging the flavor even within a short period. Vacuum sealing allows you to preserve food with the flavor, as well as marinate slices of beef and keep them overnight without a change in taste or flavor.
   iv. Increased shelf-life
By vacuum sealing before freezing, you extend the overall lifespan of the food product by up to five times. vacuum-sealed beef can last for up to 5 years in the freezer, but the same beef wouldn't go for more than a year in the freezer without vacuum sealing.
     v. Food safety
Vacuum sealed food is protected from contaminants such as dust, moisture, and bacteria. This is one of the ways that vacuum sealing can adversely extend the lifespan of the sealed food products.
   vi.  Reduces food wastage
Vacuum sealing has reduced food waste by a reported 40%. This is because restaurants have an option to vacuum seal leftovers, that would have otherwise gone bad within a few hours.
 vii. Storing harvests
If you have a garden area, then you may have experienced the pain of having to throw away your spoilt fruits and veggies, just because you couldn't store them longer. Vacuum sealing enables you to store your harvest safely for much longer so you get to enjoy it as fresh as it was during sealing.
Benefits of Vacuum Sealing
So, you've now decided to purchase a vacuum sealer unit- here are some benefits you should expect to reap from your good decision:
You will save a lot of time. Think of buying food in bulk and preparing a week's worth of meals with vacuum sealing, so you do not have to cook midweek on that busy schedule.
If you're a restaurant owner, prepare for between 20% and 40% savings on food costs. Say goodbye to wastes resulting from food going stale.
Are you an avid kitchen enthusiast? Then sous vide cooking will become more enjoyable for you as you cook in thermal circulators.
You will also be able to vacuum seal liquids. Even if you have to freeze them first for an external vacuum sealer, it is still a huge saving. Liquids can easily be vacuum-sealed in the chamber-type sealers.
How to use a Commercial Vacuum sealer
Different types of vacuum sealers have different procedures to get the perfect vacuum seal. Whichever sealer type fits your needs; you'll find out how to use it in a short while. Read on to find out how.
Chamber sealer
The vacuuming process in a chamber sealer involves opening the lid of the sealer and placing the bag inside the chamber with the open part rising just above the sealing bar. You then close the lid of the sealer and the vacuuming cycle commences. During vacuuming, the pump activates and suck all the air inside the chamber and the bag.
External sealer
A vacuuming cycle begins with the opening of the machine jaws by a pneumatic system. The nozzle then comes forward so that you can insert it into the bag. You will then place the bag on the bottom jaw of the machine and begin the cycle by operating a foot pedal switch.
The machine then brings the seal jaws down and the sealer begins evacuating the bag. The process is controlled by either pressure or time, and once completed, the nozzle retracts while the sealer jaws close up to seal the bag. The pneumatic cylinders then draw the jaws to release the sealed bag. This cycle takes about 10 seconds to complete if gas flushing is not included. Otherwise, it'd take up to four seconds more.
There are some precautions to observe when vacuum sealing. These precautions have been discussed under the types of vacuum sealers, for each sealer.
Video: How To Get Started Commercial Vacuum Sealer Machine
Frequently Asked Questions (FAQs)
Does vacuum-sealed meat go bad?
Vacuum sealing is meant to extend the lifespan of food products. Whereas vacuum sealing extends the lifespan of meat, you should not consume vacuum-sealed meat that has been in the refrigerator for more than a year, or in the freezer for the past 5 years.
Do you need special bags for the vacuum sealer?
Yes. Vacuum sealing requires special bags that can retain the vacuum when sealed. These bags are however readily available across all retailers dealing in kitchenware.
Are Vacuum Sealers Necessary for Sous Vide?
Sous vide cooking involves cooking at a lower temperature than conventional. To preserve the flavor, vacuum sealing is important in sous vide, but it is not entirely mandatory.
How to vacuum seal liquids?
To vacuum seal liquids in an external sealer, first, freeze the liquid to avoid it being sucked into the vacuum pump, and then seal it just like any other solid product. A chamber sealer requires that you don't fell the bag to the top. The rest is just like sealing solid products.
How to vacuum seal liquids?
To vacuum seal liquids in an external sealer, first, freeze the liquid to avoid it being sucked into the vacuum pump, and then seal it just like any other solid product. A chamber sealer requires that you don't fell the bag to the top. The rest is just like sealing solid products.
Can you use any bags with vacuum sealers?
No. There are so many bags that can be used for vacuum sealing but not all can make a good vacuum seal or hold the vacuum pressure. Ensure the bag is also totally impervious.
How long does vacuum sealed food last?
Typically, vacuum-sealed food lasts up to five times longer than that which has not been vacuum sealed. This is for refrigerated or frozen foods.
Conclusion
Having gone through all the basics of vacuum sealers, I believe you now have settled on which product to purchase. You also know what to expect from the product you choose, thanks to the review I just shared. As you use the sealer, remember to follow the manufacturer's manual for setting up and servicing the unit.
Have a merry shopping experience, and welcome to a new era of huge savings on food!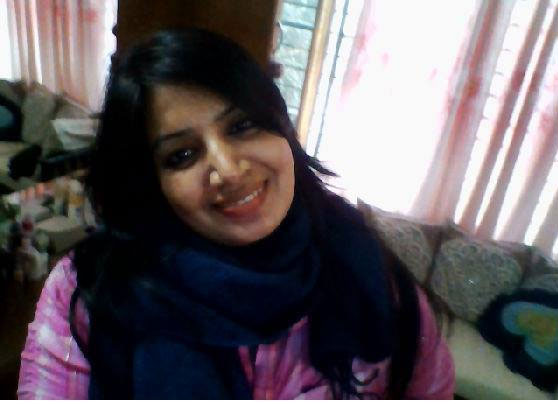 Jennifer D. Simon has spent the last 26 years studying and practicing nutrition science. She has used a larger part of this time in improving people's livelihoods. She has done so by coming up with unquestionable ideas on how to tackle food problems in her community. Read More