You might be tired of water dripping on your countertops or air-drying your dishes with kitchen towels. You will agree with me that although many people are lucky to have a dishwasher in their kitchen space, there are those kitchen items that require hand washing, like your knives and some of your cookware. After cleaning these items, you need somewhere safe to place them. With wet hands and water running, figuring out where to exactly place them might be hard. It becomes even harder if you've run out of storage space on your racks. A dish drying mat is DEFINITELY the solution for such situations.
These mats come in various materials, styles, and sizes, and although each of them has its own uniqueness, they are all designed to securely hold items, so they dry quickly. If you are thinking of getting one, it is necessary to know what you go for. I have personally tested a couple of them and prepared a review of the 10 best dish drying mats. I have also shared some valuable information regarding the drying mats so that you not only choose the best drying mats, but you also get the best out of them.
You May Like:
A review of the Best Dish Drying Mats
Looking for any product in a broad category has become more of a chore due to the numerous brands. This is as good, unlike how it sounds for it allows the manufacturers to showcase their products against tens (or even hundreds in some cases) of other similar products. I have done all the heavy lifting for you, so you only have 10 cool products to choose from. Below is the list of the dish drying mats that I've found worthy of your consideration and purchase.
1. Umbra UDRY rack and dish drying mat
This super-absorbent mat is a perfect blend of class and functionality. The microfiber perfectly absorbs Water from the drying dishes and at the same time protecting your countertops from water build-up and scratches.
Umbra combined this dish rack with a utensil caddy for the super organization of your flatware, a dish drying rack, a stemware holder for your dinnerware, and a dish drying mat that you can easily organize your glasses, cutlery, dishes, and your pots and pans. The mat allows your utensils to air-dry as you tackle your days' tasks.
Umbra UDRY rack was designed to provide versatility and durability.  The plastic is BPA free, and the dish rack is designed to be removable such that you can secure it in the middle or on the side of the microfiber dish drying mat. The dish rack design allows it to accommodate a wide dish assortment with 19 slots for holding your large and small dishes. The lightweight and low-profile design is a perfect addition to your countertops, and you don't have to worry about inadequate storage space in your kitchen.
When not in use, UDRY folds up easily for convenientand compact storage in your drawers or your cupboards, leaving your counters clutter-free. Its designers, David Green& Nate, made UDRY an all-in-one dish drying solution that you are definitely going to love. UDRY is easy to clean and use, and only its top dish rack can be cleaned in the dishwasher- what a convenience!
Pros
Does not take a lot of space on your counters
Easily movable
Easy to clean and store
Cons
Might be rather small for large families
2. AmazonBasics Dish Drying Rack and Mat 16" X 18"- Linen and Nickel
The AmazonBasics Drying Rack is an everyday kitchen essential you will appreciate in your space. This
simple and convenient absorbent fabric mat comes with a wire rack. This makes it an easy choice for quick drying and storing your dishes. It is a durable item that you'll have around your kitchen for as long as your dish set lasts.
It is made from polyester mesh fabric for wicking away moisture. I know you wouldn't want to go for a mat that easily forms mold, and that's why this isdesigned with breathable material to keep molds and mildew at bay. The mat is cushioned to properly hold your utensils and prevent them from breaking. Its surface is double-sided with non-slipproperties to keep the mat and the rack in place.
This AmazonBasics drying rack offers a straight-forward and efficient functionality in your kitchen. It also
features an elevated design to easily arrange your dishes and serve ware on the dish drying rack to save space. It is small in size and can hold 7 plates, boards or lids. The mat is designed with a flexible material that easily folds. It is also machine washable to get rid of the moisture retained into it.
Pros
Easy to clean
High absorbency rate
Conveniently folds for concealed storage
Cons
Shallow dish rack for holding square-shaped dishes
3. Silicone Dish Drying mat 
Are you tired of using multiple dish mats? If yes, then the Silicone dish drying mat is all you need to hold
your dishes, pots and pans, and other utensils. Its extra-large size can hold several utensils all at a go.
It is designed with wide and raised ridges that allow proper ventilation for dishes to dry faster. The mat's
absorbency rate is superb and evaporates fast hence discouraging the growth of mold.
Silicone dish drying mat is made of soft and durable silicone that is so easy to clean and maintain. You can clean it in the dishwasher, and all you will need to do is wipe off any water spills on it and then place it in the
dishwasher without worrying about degrading the quality. The mat's parent material is good to wash both by hand and in the dishwasher.
Not only does the mat absorb water drying off your utensils, but it can serve as a trivet, all thanks to its high heat resistance. The mat is capable of withstanding temperatures of up to 450OC. You can also get creative with it as it can serve as a fridge liner, garage storage mat, or even a kitchen drawer liner. Great uh!
The mat might be extra-large but capable of fitting in tight-fitting spaces like campers, small cabinets, and drawers. This is due to its easily foldable material.
Pros
Has multiple functionalities
Holds several utensils
Easy to clean
Requires minimal storage space
Cons
Silicone dish drying mat is a bit expensive.
4. AmazonBasics Large Drying Rack- 18" X 24"
Looking for a perfect mat and drying rack for both individual and family use? Then this is it! It is very convenient to dry your glassware and dishes, and your other utensils. It is made of polyester, a material
Known for quick drying water off your utensils.
The material's absorbency rate is a plus in hindering the growth of mold and mildew onto it. The designers of this mat designed it with flexibility in mind, so it's easily stored into your drawers.
The Amazon Basics comes with a wire rack set and two mats, making it an item every kitchen
should have. The racks' construction and build are perfectly done to prevent rusting, and you can easily alternate the mats usage when one is in the wash.
The rack is best for holding larger plates with a widediameter. It also has enough space for easy and proper cleaning. After cleaning, it doesn't take long forthe mat to dry and doesn't leave any mineral stains afterward.
Some mats may tend to not properly hold some of the utensils like plastics, but you don't
have to worry that any of your utensils may slip and fall with this mat. This is attributed to the specially cushioned matthat protects your glasses from shock or breakage. The mats feature an elastic band that makes storageeasy between their uses.
Pros
It is durable
Aesthetically appealing
Easy cleaning and storage
Cons
Dishes may fall off rack slots.
5. OXO Good Grips Large Silicone Drying Mat
OXO Good Grip Large Silicone Drying Mat comes as a pair when you buy it from Amazon. Coupled with the unbeatable OXO reputation, this is a product you most certainly need in your kitchen- and oh, I forgot to mention, this is a budget item, costing under 40 bucks!
Silicone drying mat is your perfect bet for your large items. The average kitchen's pan measures under 10 inches. This Drying Mat will comfortably fit a 12-inch frying pan, as well as salad bowls and platters. Practically, if your kitchen is the average size for a two-individual household, you have the best dish drying mat in this product.
The process of drying the dishes is supposed to rid of the residual moisture and kill any odors. OXO Grips mat employs a unique ribbed design to favor both drainage and aeration. In this manner, the dishwashing soap smell doesn't linger around the clean dishes.
The safety of your prized kitchen items is almost as important as that of other decorative items. No one wants to break their marble ware or beautifully cast items from accidentally falling off the dish drying mat. The soft, non-slip silicone surface of the OXO Good Grip guarantees no mishaps when drying your stemware. The silicone surface is also remarkably easy to clean and is food-safe.
Once your dishes are dry, the dish drying mat needs to be tucked away somewhere to perhaps reveal your intricately designed countertops. OXO Good Grips takes up negligible storage space. It is flexible and can thus be rolled up and stored in a nearby drawer. You can also hang the mat if you're running low on storage space.
Pros
Easy to clean and store
Made of food-safe material
Sold in pairs
Cons
The ridges are not sufficiently large for bigger and wooden items.
6. OXO Good Grips Small Sink Mat
OXO is famous for manufacturing good grip kitchen items. OXO designed this sink mat for the smaller
sinks. It measures 12.25" X 11.5" X0.5," but that doesn't mean it can't be used on larger sinks. This mat is actually a great size for larger sinks. The mat does feature rigid construction with
non-slip feet to stay in place even in the busiest sinks.
OXO good grip mat is designed with a soft surface that protects your fine china and champagne flutes
from chipping and even scratching. The mat features feet elevate for the proper airflow that is good for
proper drying and aeration of your utensils.
Its thick and yet flexible construction does not collect mold. One reason you should get this mat is it is
heat resistant to up to 4250C, meaning you can lift your pots and pans off the stove and place intothe sink without worry.
Its designers fitted this mat with small slots, and food chunks tend to stick in between the holes, which could be the perfect place for bacteria and mold to form. However, the sink has a convenient pattern that allows you to cut a hole where you need it, that is, whether you drain it in the back or the center of your sink.
With great cleaning and maintenance, this sink mat will serve you really well and for a long time.
The mat is safe to be cleaned in the dishwasher, and it is easily foldable soyou can move it away and use it when needed.
Pros
Flexible
Sturdy and durable
Dishwasher-safe
Cons
Small slots that food can easily get stuck onto them
7. Dish Drying Mat & Scrubber 21″ x 18″- Extra Large Silicone Kitchen Dish Drainer Mat & Trivet
Are you looking for practicality, simplicity in design, and budget all on a single dish drying mat? If so, you've landed at one of the best options for you. You also get a bonus on size, should you buy the Extra Large Silicone Kitchen Dish Drainer Mat & Trivet. This mat will accommodate your pots and pans, alongside a stack of your regular utensils. Any need for an extra dish drying mat is eliminated.
As I mentioned practicality earlier, don't you wanna what I found most interestingly practical about this mat? Certainly. Besides the ample size, the Extra Large Silicone Kitchen Dish Drainer Mat & Trivet is easy to clean and dries fast enough. Courtesy of the raised ridges, the mat allows fast draining and evaporation of excessive water.
Wondering how exactly the mat is easy to clean? The silicone exterior makes the mat dishwasher safe, so you don't have to clean it yourself. If you don't have the dishwasher in your kitchen, cleaning the mat by hand could take you less time than the dishwasher actually does. You only need to wipe off any food spills and rinse with water. Wipe off excess water with a kitchen towel, and the mat is ready for storage.
Storage is another practical aspect that I found great with this product. The silicone material is flexible; thus, the mat can be folded up for storage. If you're planning a camping adventure soon, this mat makes the best of tiny spaces in campers and canoes.
Drying mats are often multi-purpose, but these attract a higher price, unlike the Extra Large Silicone Kitchen Dish Drainer Mat & Trivet that can be used as fridge liner, a pet mat, a cupboard liner, and even on your table, all for under 30 dollars! These capabilities demand high-quality materials. This is possibly why the mat can be used as a heat-resistant trivet to withstand the high heat of up to 450℃.
Pros
It is a multi-purpose mat.
Durable
Easy to clean and store
Comes with a 100% money-back guarantee
Cons
Requires regular cleaning to clear the hard water stains on the ridges
8. Tortuga Home Goods XXL Dish Mat 23″ x 18."
Tortuga Home Goods XXL Dish Mat is among the largest dish drying mats in the Amazon marketplace. It is also a product that sees lots of good reviews and high ratings, obviously due to a high customer satisfaction rate. That fact alone is enough for some buyers to decide to purchase the item but let me take you through what appeals to me most regarding this product.
This mat can be used for various uses. For example, it can serve as a fridge liner and as a heat resistant trivet. You, however, should not subject the mat to temperatures above 450℃. You can have dedicated heat resistant trivets if you'll need to use a heat resistant trivet regularly.
Washing this dish drying mat takes no effort at all. Just toss it in the dishwasher, and it's ready for rinsing and wiping before folding up for storage. The white color finish does not fade off since the mat is silicone-made. The material and the Stay Clean Scrubby included upon purchase have antibacterial properties to ensure your dishes are not exposed to germs during drying.
This product's durability cannot be disputed, thanks to its ability to perform flawlessly even after being used as a heat resistant trivet extensively.
Pros
It's a multi-functional mat.
Easy to clean and store
Can be used to extend the cooktop space
Cons
Retains water in the ridges, so you need to carefully pick up the dishes not to wet them again.
9. S&T INC. Absorbent , Reversible Microfiber Dish Drying Mat for Kitchen
As microfiber materials continue to dominate in the areas of cleaning and personal care, S&T has ensured that they can keep up by providing one of the best absorbent, reversible, and microfiber dish drying mats. Due to the high quality materials used, you can be assured that the S&T dish drying mat will last for a long time.
Never worry about using the dish towel again. The dish drying mat keeps your counter clean and your dishware in his place. It is made of anti-slip, absorbent microfiber for maximum absorbency and durability allowing you to use them for a long time without worry about rust stains. It prevents dampness from spreading to other cups and plates and keeps the dishes dry, so your counter doesn't get stained. This helps save time and money in the long run.
Pros
Good for under the counter mounted sinks
Lightweight, thus good for outdoor use
Cons
Needs cleaning after every use to avoid staining
10. AmazonBasics Drying mat- 18 X 24", 3 pack
This charcoal-colored, polyester-made drying mat comes in a pack of three. There are a dozen reasons
you will appreciate this mat as part of your collection, one of them being the constant rotation between
uses. That definitely makes you fall in love with them!
With this mat, you will not have to go through the experience of picking freshly cleaned utensils from your rack, only to find unsatisfying water droplets clinging onto them. Its construction collects all
the remaining water pores on your utensils, so they dry really quick.
The AmazonBasics polyester also doesn't form mold easily unless you let it soak in too much water and for long. That would mean the water it absorbs will evaporate rather slowly, triggering mildew growth. I know youwouldn't want that to happen to your beautiful mats.
This three-pack drying mat has a cushioned interior that acts as a protection to your expensive utensils.
The fabric is also super absorbent for easy washing and drying dishes between bigger loads. Placing it on
your countertops or sink area makes this mat easily accessible.
The mat is machine washable and effortless to fold when it is not in use. It features a thick, non-slip, and double-sided surface that holds all your utensils in place.
Pros
Easy to rotate when the others are in the wash
Good absorbency rate
Cons
Color may turn paler after the first wash.
Are Dish Drying Mats Sanitary?
These microfiber dish drying mat main purpose is to drain water off clean dishes and allow them to air-dry. You should wash your mat at least once a week to ensure the mat is free of mold, mildew, and mineral deposits.
These mats are more sanitary when compared to dish towels. We use our dish towels to wipe our hands, dry the countertops, and then wipe dishes, and that makes the towel a very safe haven for bacteria to multiply. Ensure you wash clean your dish mat after some time to get rid of the moisture retained in them.
How to Choose The Best Dish Drying Mats- Buying Tips
Some people go shopping for items, and many end up wishing they picked a better version of what they bought. Most often, those items end up being put away in our drawers. This is usually the case if you don't take the time to know what you should look out for when buying a dish drying mat.
Below are some of the things you should check out for: –
Dish drying mats come in different sizes. The size you go for really matters. If you are in a large family setting, a smaller sized drying mat will not be functional
Smaller sized mats have a width of 5" or less and are good for a single person where he/she can place some knives and a glass or two.
Medium mats are from 6" -15" and are best for a four-person family.
Large mats have 16" width and are best for larger families.

Material:
The construction material is very important. It should be able to withstand both heat and moisture from the utensils. The most common materials are microfiber and silicone materials. Microfiber is very absorbent and dries quickly. The material is good on which is very absorbent and dries quickly. The material is good on your countertops as it protects them from scratches and damage by water.
There are also silicone-made mats that most often feature a ribbed design to allow proper airflow. Silicon mats can also hold several dishes at a go and dry quickly.
Generally, the material you go for will depend on your choice, but both materials serve your kitchen
To choose the dish drying you want to go for, you have to decide whether you need either the drying rack or the drying mat. Both perform the same purpose of drying your utensils but come in a different design. Some come in one construction, while others come with dish drying racks fitted onto them. Choose the best construction that will fit your kitchen as per your preference.
Drying mats can serve other purposes in your kitchen. It can act as a protective tool to keep food away from the table when feeding your baby.
Check to understand whether the mat comes in one or it includes extra mats. This could affect your final price.
How to clean a dish drying mat
Cleaning the drying mat is sanitary as it keeps bacteria, mold, and mildew growth at bay. A clean mat doesn't leave mineral stain deposits and has no bad smell. Mold thrives well in damp places, and the key to keeping these harmful molds from occurring is proper care and maintenance. Check out how to clean your mat.
Hand –wash 
Some dish mats may not be machine washable. Mats require regular cleaning, and washing them every other time in the machine can degrade them significantly. That is why handwashing is recommended even on the machine-washable mats to extend the mats' life. Here is how you should clean your dying mat:
1Add water to a basin and pour some laundry soap into it.
2Place the mat in the basin and scrub it softly with a brush on both sides.
3If there are any discoloration spots, scrub them off with vinegar.
4Hang your mat to dry in the shade as the sun might cause color fading and allow it to dry fully.
Note: Do not use fabric softeners, bleach, or dryer sheets.
Cleaning stains off your sink mats
Your sink mat is prone to coffee, tea, and juice stains. They are also attract mold and mildew growth. The good news is you can clean off these stains with some household products easily.
Rinse your sink mat in warm water to remove any food debris that might be stuck onto it.

Pour some dish detergent onto your mat and scrub with a stiff-bristled brush in a circular motion.

Rinse your mat to identify the stains.

Sprinkle baking soda on the wet mat and scrub the mat. This allows the baking soda to work into it.
Leave the mat to sit for up to ten minutes and then scrub it again.

Thoroughly rinse your mat with warm water and dry it with a towel.
Frequently Asked Questions(FAQS)
Question-1: How do I clean my silicone mat?
Answer: You can simply soak the mat in very hot water containing fresh lemon juice for about ten minutes. Scrub the mat with a soft cloth and then dry it with a towel.
Question-2: How often should I clean my dish drying mat?
Answer: Around two to four times in a year works well but only depending on the frequency of use. Put in mind that the longer you leave it dirty, the harder it will be to clean.
Question-3: Do dish drying mats work?
Answer: Microfiber dish drying mat have a superb absorption rate. They ideally drain water off your clean dishes, but unless you plan on using them to dry the dishes, then absorbency is not what you were looking for in the first place.
Question-4: Is microfiber good for drying dishes?
Answer: Microfiber dish drying mat material can stand heavy use and with little shrinking when washed in a washing machine. Microfiber is durable and strong to handle even the dirtiest of all dishes.
Question-5: How do I keep my dish rack from rusting?
Answer: If you notice rust spots on the racks that come with a drying mat, then you can use electrical tape to wrap the rusted are. This prevents the rust from spreading.
Final words
Dish drying mats range from mere mats to sets with extra accessories. I believe that the above review has provided you a different and perhaps broader view of these kitchen items. If you find more than one item fitting your needs perfectly, the cheaper option makes the best dish drying mat for you. Feel free begin with the product that has a 100% money back guarantee so that should you still not get satisfied, you don't lose a penny when going for another product.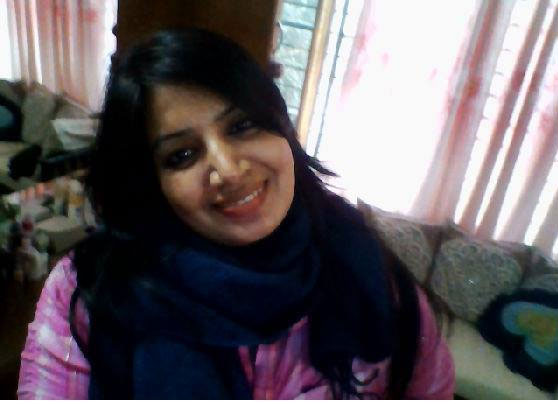 Jennifer D. Simon has spent the last 26 years studying and practicing nutrition science. She has used a larger part of this time in improving people's livelihoods. She has done so by coming up with unquestionable ideas on how to tackle food problems in her community. Read More