A dish drying rack is one indispensable item every kitchen can benefit from. Racks are very convenient as they easily rest on your countertops. With a rack, you won't have a pile of utensils waiting to be wiped as they offer a speedy drying and draining time compared to other drying methods.
Although other dish drying options like using microfiber mats and dishwasher are effective, a dish rack perfectly allows proper airflow between your utensils. A dish rack is also a sanitary method of air-drying your dishes, and it guarantees you a healthy and thus happy family.
This is unlike when you use the towel drying method, where you have no assurance that your family's health will be superb as bacteria tend to stick onto these humble kitchen accessories.
Most racks construction is simple with metals, wood, or stainless steel grids where you stick to your dishes. The stainless steel racks are durable and a little susceptible to rusting. The metal racks offer a long-lasting solution for dish drying, while wood racks add a traditional feeling to your kitchen.
Drying the metal and stainless steel racks after every use will help to maintain their sleek finish. Cleaning these racks is also quite simple as some are dishwasher safe and can be tossed in the washer for a deep clean. However, dishwashing should not be frequent to maintain the quality of the rack.
For as long as I have used dish drying racks, there are those that I've found as good as their sellers advertise. If you are looking forward to your first purchase of a dish drying rack, congratulations, you are at the right place. This article will share the 10 best dish drying racks with you, so you have fewer pools to choose from.
You May Like:
10 Best Dish Drying Racks for This Year
Among the dish drying racks that I've come across, either in my own kitchen or in my buddies' kitchens, I have found quite a number of satisfactory products. Today, I will be happy to introduce to you the 10 best dish drying racks review. All of the products in this list are available on Amazon.
1. Sweet Home 3-piece Collection, Dish drainer rack with a setting board and utensil holder
This Sweet Home Collection dish rack comes in a solid smooth finish that will complement your countertops look. It is also available in several colors, so you can easily go for one that can complement your existing kitchen décor. The Sweet Home rack can be easily mounted on your counters without taking too much of your space.
It offers a 3 set collection entailing a utensil holder, plastic cutlery caddie, and a drainboard. This rack can hold many dishes and does not promote any bacteria growth since water drains directly into the sink. The rack has separate slots for your plates, cups, and bowls, promoting super organization and efficient drying of your utensils.
The plastic caddie has two separate and spacious rooms for easy storage of your silverware and flatware. This provides convenience and safety when dishwashing. With this Sweet Home Collection, you do not have to worry about water spilling on your rack or on the countertops. The drainboard is fitted with a special lip that allows you to hang it over your sink, allowing water dripping off your clean utensils to drain directly into the sink.
The rack is constructed from metal and plastic that is easy to clean and maintain. The wire racks are vinyl-coated and should be cleaned with a damp cloth. Storing this rack is also relatively easy as you can place it under the sink when not in use, freeing space on your counters—own one such a rack and experience convenience and style on a new level.
Pros
It's Lightweight
Has a sleek and sturdy design
Easy to clean
Cons
2. Surpahs Over the Sink Roll-up dish drying rack
Surpahs dish drying rack offers you nothing but the ultimate convenience when placed over your sink to help you dry your utensils. It's warm grey color adds a cozy feel in your kitchen and can match up to the most popular trending kitchen paints.
The Surpahs rack is a versatile tool as it can double as a heat trivet resistant mat. It can withstand heat up to 400 degrees Fahrenheit. The rack is made with high-end FDA food-safe silicone-coated stiff metal rods. The build itself is meant for longevity. The service life of the Surpahs rack is never compromised by repeated use as a heat trivet.
The rack's construction is rust-resistant, durable, and features a rubber cap base that ensures your utensils stay put on your countertops without slipping. This rack will save you the worry of your glassware breaking. The stainless steel construction is also resistant to oil, making it very easy to clean and maintain.
Its sturdiness makes it safe with your glassware collection. The rack is large enough to accommodate a number of your dishes with dimensions of 20.5" X 13" X 0.3". It can fit in sinks with dimensions of up to 19.5" in width. Washing it is relatively easy as it is dishwasher safe. Storing the rack is not much of a hurdle as it is collapsible and rolls up to easily put it away from your counters.
The rack can not only dry your dishes but can serve other kitchen purposes like holding bread and handing sponges for faster drying. In addition to all that, the manufacturers give you a 100% satisfaction guarantee and lifetime warranty when you purchase this product.
Pros
A durable item
It can serve multiple uses
Dishwasher safe
Cons
3. iPEGTOP Expandable dish drying rack
Looking for a space saver? Then this drying rack is all you need in your kitchen! The rack unit measures 15" L X 12" W X 3.5" H, and it can expand from 15" to 22" wide so you can easily use it on your countertops, in the sink, or even over the sink! Call it the ideal dish drying rack for small families that are optimistic about expanding. The expandable nature makes it suitable across countertops of various widths.
It is made from sturdy, bold food grade 304 stainless steel resistant to rust, alkali, and acids to ensure durability. The stainless steel sparkling luster will also not fade, unlike with other materials. Your dish drying rack will look as good as new even after half a decade of daily use.
The rack features non-slip extendable rubber arms and feet to prevent scratches on your counters and sink. You can go ahead and install that delicate but luxurious countertop and not worry about scratching.
Additionally, it includes a detachable two-compartment utensil holder to correctly hold your forks, knives, and silverware collection. This design can serve other uses in the kitchen, like defrosting frozen food. It's very functional and large enough to hold up to 7 plates and a basket to place your cups, mugs, fruits.
With this rack, you don't have to worry that it might not serve well. iPEGTOP had in mind the dependability of this rack to the users that they gave a lifetime warranty. That gives the confidentiality that it will serve you for a long time.
Pros
Superior material
Functional design
Comes with a 5-year rust-free guarantee
Cons
4. Attom Tech Home Roll Up Dish Racks
Looking for the ultimate kitchen addition that does more than an ordinary dish drying rack would do? Look no further than the Attom Tech Home Roll Up Multipurpose Dish Rack. This dish drying rack can be used as a chopping board for prepping your fruits and vegetables. If your chopping board is nowhere in sight, this rack should be your go-to quick fix.
The Attom Tech Home Roll Up Multipurpose Dish Rack can also function as a heat resistant trivet. This function addresses the risk of degrading your countertop's finish, especially if the countertop design is delicate. Your hot pans and pots will also not graze the countertop surface.
The material from which kitchen items are made should be tough and able to resist the constant contact with water and other liquids. The food-grade 304 stainless steel used for this rack is strong enough to bear all the drying dishes' weight. The BPA-free food-safe silicone on the edges keeps rust and corrosion at bay. I also liked the silicone material for its non-slip property, promoting stability.
Overall, the rack employs a foldable design, so you do not have a bulky item always in sight. You can even count this item in on your camping checklist. This is because the rack can be unfolded to different sizes, adjustable, and easy to clean- just the convenience you'd smile at!
The rack's full size is a satisfying 17.7″x 15.5″, sufficient for just about any kitchen. I would, however, advise that you consider the size of your sink before making the purchase. Nevertheless, the rack is well ventilated and efficiently drains water off your drying dishes. The rack will support up to 70lbs when the full rod is used. This weight limit is way above what would seem safe from the eye.
Pros
Easy to clean
Can be folded and unfolded to different sizes
Durable and strong
It is a multipurpose item
Cons
It May be too large for some sinks
5. KIBEE Dish Drying rack, Over The Sink Drainer
KIBEE provides you with a modern and simple style in a multipurpose dish drying rack. It's one kitchen gadget that you can place over the sink to dry your utensils, place it over the sink to wash your fruits and vegetables, defrosting frozen food, placing your hot pots and pans, and oh, you can cool your baked foods on it!
You do not have to worry about rust or corrosion with this rack as it is made from quality 304 food-grade stainless steel. The material is strong to ensure you use it for such a long time. The rack is crafted in a surface fine polishing treatment and is suitable for use in most standard-sized sinks, but it is advisable to confirm the sink size before purchasing it.
The rack also features rubber sides for a firm grip. This leaves no chance for the rack to maybe accidentally slip off the countertop, though this is highly unlikely. It is an excellent product as it helps keep your counter space clutter-free. The weight-bearing capacity of the KIBEE drying rack is superb. You can place your cups, mugs, dishes, and even your pans without the slightest sign of excessive strain or yielding.
Maintaining this rack is relatively easy, you can comfortably clean it under the water faucet or toss it in the dishwasher. Ensure you air-dry it after cleaning to maintain its good quality. The KIBEE manufacturers give their customers 5 years' warranty, 100% satisfaction guarantee, and 100% worry-free guarantee. Isn't this a straightforward way of guaranteeing a product? Indeed, this rack should be amongst your best dish drying racks by choice.
Pros
It is multifunctional
Folds easily for easy storage
Cons
It might not fit in some sink sizes
6. HBlife Dish Rack, Bamboo Folding 2-Tier Collapsible Drainer Dish Rack
Made by the Home and Loft Collections, this 2-tier Bamboo dish rack adds a natural feeling to your
kitchen. It's constructed with natural bamboo wood, which is harder than other common wood
types making it a high-quality and eco-friendly option.
This incredibly stylish rack looks great on your countertops and allows your clean dishes to thoroughly dry. Come to think of your wooden, say either cherry or oak wood, cabinets- don't you think a similarly natural addition would be really satisfying? Bamboo doubles as a complement to your preexisting wooden furniture, as well as being a natural addition to your kitchen.
This self-supporting rack is very suitable for large families. The accessory is spacious enough to hold up to 13 dinner plates on the top and features an additional rack that can fit multiple bowls and mugs in the lower area. HBlife Dish Rack is designed in an X-shape to conveniently fold and store after making your countertops clutter-free.
The rack can make a multi-use platform for camping that does not consume much-needed storage space. The rack comes with two silverware brackets that should be attached to the side of the rack. To assemble it, use a screwdriver to attach the screws into the wood holes in a straight direction and not very tight to avoid splitting the wood.
Note that you should unfold it in a way that the utensil holder is on the right side. Cleaning and maintaining this rack is also pretty simple and make oiling a frequent routine to maintain the wood in a hygienic condition and make it last as long as it is supposed to.
Pros
Strong and sturdy
Easily foldable
Sufficient storage space
Cons
The utensil holder holes may not be lined properly
7. iPEGTOP Expandable Deep Dish drying Rack
Cluttered countertops are the worst sights in the kitchen, but with the iPEGTOP rack, your counters will be free of all that mess. This stainless steel rack is an excellent pick for quick drying of your dishes. The rack offers high capacity storage as it is deep enough to hold up to 10 plates better.
This great rack has an expandable design suitable for almost all sinks since you can easily adjust to your sink size. Not only does the rack perfectly dry water off your dishes, cups, mugs, but it can also be used to drain water from your vegetables and even fruits.
The rack has a 3 in 1 function. It expands to ease its use in the sink, over the sink, or on your countertop.  This kitchen gadget shouldn't lack in your kitchen because this iPEGTOP rack is rust-free, unlike other models. Thanks to its superior construction from sturdy 304 stainless steel bold wire.
The rack manufacturers guarantee you long-lasting life as it was crafted for durability. The rack's arms and feet are fitted with rubber to protect your counters and sink from any scratches. The manufacturers also give a refund of the product if one is not satisfied with the rack.
Pros
Can be cleaned and stored easily
It can serve several functions
Comes with a 5-year rust-free guarantee
Cons
It might not be ideal with farm style sinks
8. OXO Good Grips Convertible Foldaway Dish Rack
The OXO Good Grips is a perfect addition for kitchens with limited space. The rack's sides and legs are foldable to make it more compact for easy storage. Its designers made this rack to accommodate as many dishes as possible without sacrificing its portability. The OXO rack is made from PVC plastic and stainless steel built to provide sturdiness and durability.
This innovative rack does hold your dishes in place and can be folded upwards to create more space for your dishes. There are two rows of tines to hold up your glasses and jars without scratching or tipping them. OXO also has an open area where you can lay your items and folded flat to lay your pots and pans. This rack has two plastic containers for your cutleries and knives, and they can be washed in the washer.
The containers are divided into compartments for better organization of your cutlery, so you can easily separate your forks, spoons in separate compartments. Its base has deep walls where water draining off your utensils collect to be poured out after all your dishes dry. The raised tines ensure that your utensils don't get in contact with the water.
The rack also has two feet for raising it above your counters. Oxo has also maintained the quality of its products, and this rack is no exception. It is made from sturdy plastic and stainless steel, providing you with durability and efficiency. You can fold away this rack for easy storage in your drawers. All you need to do is start by folding away the plate holders, the stemware holders, the spout, and then the rear feet to reduce its size and fit in your cabinets.
Pros
Has a contemporary design
Accommodates a number of your dishes
Water doesn't drip on your counters.
Cons
9. Expandable Dish Drying Rack – 304 Stainless Steel Over Sink Dish Drainer
If you are looking for a durable over the sink dish drainer, then the Expandable dish drying rack got your back! Manufactured by KESOL, this rack offers you the best option to keep your counters free. Its SUS304 sturdy steel construction can hold heavy dishes and stoneware even when expanded out. The material also has a better corrosion resistance than any other stainless steel.
The rack's quality is strong and of high quality. The manufacturers send a user another replacement if the rack rusts within the first five years of usage without returning the corroded one. Perhaps it's the reason the rack has so many positive customer reviews.
This Dish Drying rack is a perfect addition in a small kitchen looking on to saving some space. It is fitted with adjustable bars that can fit over your sink, in the sink, or on your countertops. Taking up just a fraction of the space.
The rack's extendable arms are fitted with non-slip rubber to prevent the rack from falling off your counters. On the other hand, its feet are also rubber coated to protect your sink and the counters from any scratching.
This rack has a functional design that can have multiple functions from holding your plates and cups to washing your pots & pans by hand to rinsing your fruits and vegetables, name them! it features 19" handles and to use it on the sink, make sure the sink is larger than the dish rack, so it fits well. The length of the sink should be greater than 14" but not less than 18.5".
Maintaining this rack is easy and can be washed in the dishwasher.
Pros
Good quality
Has a nice finish
Highly resistant to rust
Cons
The cutlery holder is small to fit just a few cutleries into it.
10. G-TING Over Sink Roll-Up Large Dish Drainer Rack
Are you looking for a strong rack? This G-TING rack is all you need as it can support up to 33lb(15kg). Weighing only 475g, G-ting is designed to provide you with ultimate sturdiness. It is large enough with dimensions of 17.5" X 15" with 16 pieces of stainless steel pipes, which provides efficient drying, ventilation, and drying of your utensils. This G-TING rack can dry several of your dishes and pots & pans compared to any other dish drying racks.
Its construction is long-lasting and does not bend even when multiple dishes and heavy cookware is placed onto it. The stainless steel finish doesn't easily rust, and the edges are fitted with silicon. It is easily maintainable and easy to clean, and with less worry on the material susceptibility to rusting. For thorough cleaning, remove the stainless steel pipes from the silicon rims.
This rack saves up your storage space and makes the sink area and the countertops looking neat. This is because of its foldable design, where you can roll it up and store it in your cabinets with ease. It is excellent for air-drying your utensils but can also serve as a drainer to drain the water from your vegetables.
It can also be used as a heat trivet where you can place your hot pots and pans due to its high heat resistance of 2300c. However, the manufacturers recommend extra care when handling pots and pans to prevent the silicon edges from melting away. The rack Is BPA free to ensure your health is not affected.
Pros
It's a multifunctional item
Strong and sturdy
Easy to clean and store
Cons
Silicon edges may melt away if exposed to very high temperatures.
Are dish racks sanitary?
There is no other great way of drying your dishes than air-drying. That is what the racks do. All dish racks are sanitary as long as the rack drains water well without forming a breeding ground for bacteria.
What to consider before buying a dish rack
With so many dish racks available in the market, it can be confusing to choose a specific model. It is crucial to get a rack that will suit your kitchen needs, and with the criteria below, it will be much easier to go for the best dish drying rack for your space.
A. Material
Drying racks come in several types; there are wooden, metallic, and plastic ones. It is essential to go for one that will suit your space. Wooden racks are resistant to rust and corrosion but may not be long-lasting compared to the metallic ones. They are also easy to clean and have antibacterial properties.
On the other hand, the metallic racks are very convenient in your space as they are durable and sturdy but may rust as you continue using them. However, most of them are coated, and the coating helps prevent easy rusting.
The plastic racks might be durable but very prone to breaking. Their construction is usually BPA free and PVC free and hence safe. They also come in different styles and colors, and you can easily go for one that matches your kitchen décor.
Among all of the different materials, the metallic ones serve you better and longer nut it is good if you go for that rack that you prefer.
B. Design
Going for the design that will suit your countertops is necessary. If you love the simple but reliable designs, consider going for racks with robust designs.
If you also need the freedom to customize your rack, then you should go for one with a sophisticated design to bring out the look you want in your kitchen.
C. Safety
You also need to check out for the rack's safety. It should be safe to use in different spaces. Go for one with non-slip and stable feet to avoid slipping off the counters. The plastic racks should be BPA, PVC, and Phthalate free.
Another thing to check out for is stain free rack. Such a racks' construction should be with built-in microban antimicrobial protection.
D. Size and capacity
Go for a perfect size that will fit your dishes. Ensure the rack will suit your countertops space and accommodate all your dishes. If you have several plates in your kitchen, then go for a large rack. If you have fewer dishes, then consider going for a smaller sized rack or a medium-sized one. Check out for compartments where you can air-dry your silverware and flatware.
Go for a rack that will suit your counter space. The size you go for will depend on the space you have in your kitchen. If there's a large space, you can go for a more enormous rack and vice versa.
E. Inside/outside the sink
Some dish drying racks can be placed on the sink and others outside. If you want one that will sit over your sink, ensure you get the proper sink measurements, so the rack fits perfectly. Such racks are convenient as they drain water directly in the sink without spilling on your countertops.
For racks placed outside the sink, check to ensure it can properly drain the water off your utensils. They should feature a drainage tray or spout to direct the water draining off your dishes to the sink.
F. Ease of use
This is the first thing to decide before getting a rack. If you rarely do your dishes, then go for a simple and easy-to-store rack. However, you are free to choose a rack you prefer but have in mind the kitchen space.
G.Single or set
There are a number of dish rack models in the market. Some have two racks, one on the upper side and another on the lower side. When damaged, they need to be replaced to avoid general malfunction of the rack. It is easier if one damaged rack is replaced other than spending lots of cash on replacing both of them.
H. Maintenance and storage
Choose a rack that is easy to clean, one that you can clean regularly. You can also go for one that is dishwasher safe. On ease of storage, how you plan to store the rack will be determined by the type and dish drainer it has. Your plate arrangement also will depend on whether the racks model is horizontal or vertical.
If you go for a model with a water collection container, then you should first empty the container before storing the rack. For racks that drain the water on countertops, ensure you wipe clean the countertops after using the rack with a cloth.
I. Budget
You should have in mind the features you are looking out for in a rack and the price that will fit your budget.
J. Versatility
Going for a rack that is multifunctional and convenient will serve right in your kitchen. The racks with detachable or expandable sections can accommodate more dishes and in a smaller space. Some other racks are also foldable and can serve as cooling racks for your hot cakes.
Frequently asked questions(FAQS)
Question: Can dish drying racks go in the dishwasher?
Metal and plastic-coated racks can be tossed in the dishwasher, and that will save you from having to scrub it by hand.
Question: How do I remove rust from my dish rack?
If you notice your drying rack is beginning to rust, use an oxalic acid cleaner to clean it off. To use it, just sprinkle (if in powder form) or pour (liquid form) onto a damp cloth and scrub the rust off. Rinse off the area after you finish.
Question: How do I keep my dish rack from rusting?
All you will need to do is keep the dish rack clean and dry. Ensure you clean it regularly by disassembling the parts and scrubbing them with a detergent. Rinsing and drying them is essential to prevent corrosion.
Question: How do I clean a dish rack?
For regular cleaning of your dish rack, you will need a clean towel, some detergent, a scrubbing brush, and white vinegar(optional).
Steps: 
Disassemble the rack
Add water and detergent into a basin. If you want to thoroughly clean your rack, add some white vinegar.
Wash each disassembled part separately with the cloth. Scrub softly on the rack's grooves.
Rinse the dish rack
Wipe the rack dry with a new clean kitchen towel to avoid leaving bacteria on the rack. Avoid using paper towels as they leave lint on the rack. Air-drying can cause mildew growth when air gets trapped underneath it.
Question: Do stainless steel dish racks rust?
Most racks made from 304 stainless steel racks are typically resistant to rust.
Question: How do I remove rust from my dish rack?
You will require some water, a sink or tub, soft cloth, bleach, and an old toothbrush.
Bleach is the most effective element in getting rid of mildew growth on your racks.
Start by filling water in a tub /basin or sink.
Add ¼ cup bleach for every water gallon.
Insert the rack into the bleach/water solution and leave it to soak for 20 minutes. The soaking time will depend on how severe mildew growth is.
Use a soft cloth to gently clean any remaining mildew till it's all removed.
Use an old toothbrush to get to tight spaces of the rack.
Rinse well with some clean water
Dry the rack well before the next use.
Conclusion
Now that I have given you a sneak-peak of what you should know about dish drying racks, I am confident that your shopping experience will be much easier. Ensure you properly maintain your rack to preserve its quality and to prevent bacteria from breeding onto them. I wish you a happy shopping experience!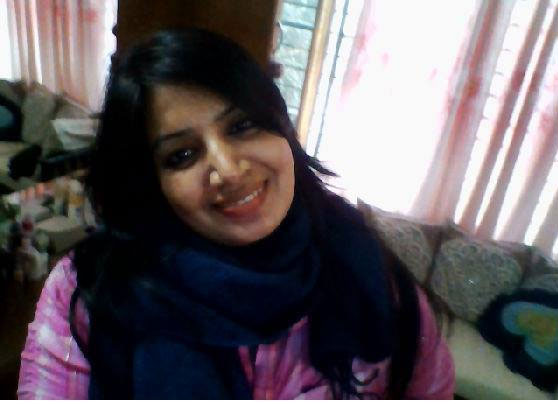 Jennifer D. Simon has spent the last 26 years studying and practicing nutrition science. She has used a larger part of this time in improving people's livelihoods. She has done so by coming up with unquestionable ideas on how to tackle food problems in her community. Read More