Hello "Kitchen chore" lover. Today I'm going to present the best wooden spoons for cooking. Yes for your kitchen.
There is plenty of handy utensils in the kitchen, from your silverware collection to pots and pans, to the dinnerware, name it! You will notice that the materials that constitute these kitchen items are glass, plastics, stainless steel, and silicon.
When you look into spoons, the most common materials are plastic, metal, and wood. Each of these materials has some uniqueness, but wood is versatile and stands out differently.
These spoons have been in use from back in the Paleolithic Era. Nowadays, if you look at television shows or visit a restaurant, you will notice that most professional chefs prefer using wooden spoons.
This article broadly covers all you need to know about wooden spoons. It will also guide what to look for when purchasing one, why you should have one in your kitchen, the best wooden spoons on Amazon, and how to care and oil your wooden spoons. So let us begin!
Related Topics:
 12 best wooden cooking spoons Comparison Tablee
If you want to quick view of  the best wooden spoons for cooking at a glance you can stay here. I listed here 12 wooden spoons links to quick view the product price. This the list only. I reviwd each 12 wooden spoons individually in my reviwed section. Lets we see the best wooden spoons list.
Neet6-piece colorful Organic bamboo cooking and serving utensils
Beauty and the Beast burned wooden spoons
NAYAHOSE wooden cooking utensil set
Riviera 6-piece bamboo utensil set
NAYAHOSE  natural teak wood kitchen utensils set
BICB long handle beechwood mixing oval spoons
10 Pack Kitchen Utensils Wooden Spoons
Scanwood Olive Wood Cooking Spoon Set
Natural Teak Wooden Spoons
Baking Mixing and serving utensils oval  spoon puppets
Tectona teak premium golden teak wood utensil set
Oval spoon puppets for baking, serving, and mixing utensil set
Why use a wooden spoon?
A wooden spoon is a classic cooking tool. Whether sauteing your onions or stirring your stew, a wooden spoon can cover you with it all. Here is why you should consider cooking with a wooden spoon: –
Wooden spoons do not scratch your non-stick cookware or the surface of cast-iron and stainless steel pans. Metal spatulas could scrape the bottom of the pans and contaminate your food.
In the kitchen, your hands may quickly get greasy, and you need a good firm grip to give the dish the attention it requires. With a wooden spoon, it's easier to hold it due to its strong handles and stir your stews without fear that it might break it.
Wooden spoons are sturdy enough that you can scrape the bottom of a pan softly so that you don't damage the pan.
They have no bad reaction to food.
Unlike metallic spoons that can leave a lingering metallic taste in your food, the wooden ones are non-reactive. That means the wood doesn't react with the acids present in some of your food adversely. With plastics, it can be very easy for them to start breaking down at the edges, which can leave some plastic bits in your food.
That said, the wooden spoon is the best to ensure the purity of your foods is maintained.
They do not affect the cooking temperatures.
Some spoons do absorb some heat into them, thus changing your food's temperature. It can be a problem when preparing food that requires a precise temperature.
Wooden spoons do not have insulation properties, so your food temperatures won't be affected in any way. That helps maintains the yummy taste in your food.
They do not contain or leach any chemicals.
Comparing with other spoons, the wooden ones are safer because they contain natural germ-killing properties. You just have to ensure that the spoon you purchase from the stores adhere to FDA regulations and are made right. Cleaning correctly and taking good care of them will save you the worry of any germs and bacteria presence in your food.
They are appealing to the eyes.
These wooden spoons never fail to leave an impression! They are elegant and a classical addition to your kitchen.
They are environmental-friendly
wooden spoon is what you should go for. Spoons made with chemicals friendly to the environment reduce the possibility of them harming your body and the surrounding environment
Wooden spoons can't conduct heat like their counterpart metal spoons. Your hands will not be burnt when cooking as you might with metal spoons. Wooden spoons also cannot melt as plastic ones would.
Best wooden spoons reviewed this year
This is my last research and presentation on kitchen accessories. I have research 170 hours from different brand wooden spoons. At the end of my test and reseraceh I able to select 12 best best wooden spoons for cooking. I hope my selected  the 12 top  wooden cooking spoons will be notable  wooden accsories of your kitchen.
1. Neet6-piece colorful Organic bamboo cooking and serving utensils
This six-piece set is all you need to add a colorful look for fun-filled cooking and serving experience. The spoons are crafted for durability as they made from organic non-stick bamboo, a material so strong compared to other natural woods. This utensil set is carefully crafted to withstand staining and wilting.
The Neet utensil set is designed to suit all your kitchen needs. It includes: A bamboo spoon designed with a contoured head to help you perform specific functions, a slotted spatula perfect for flipping your omelets, a slotted spoon that makes preparing soup much easier, a versatile spoon fork for serving and sipping, and oh! a utensil organizer!
The spoons handles are comfortable to hold, and their edges are smooth that they can't leave scratches on your favorite non-stick pots and pans. They are also biodegradable and can withstand high heat temperatures.
Cleaning the set is very much easy. Some soap and warm water are all you need to bring neatness to your kitchen. It's also good to always sun dry them so no germs can harbor onto them.
Pros
They are durable
Offer a money-back guarantee
Cons
The varnish peels off easily.
2. Beauty and the Beast burned wooden spoons
If you love style and classiness, then this beauty and beast wooden spoon set is all you need in your kitchen. Their stylish design makes them perfect for your kitchen décor. These spoons are handcrafted from 100% premium bamboo. They are strong and thick, so you do not have to worry it might break when preparing your favorite soup. Their natural make makes them BPA-free, guaranteeing you a healthy, happy family.
They come in a set of five inclusive of a solid spoon, rounded fork, slotted spoon, and a slotted spatula. It will be much easier to lift your vegetables off the pan without the liquid with a slotted spatula. The other utensils serve several kitchen needs like high heat sautéing, mixing and flipping, and of course, serving your dishes for your loved ones.
This set cleaning and maintenance is relatively easy and is good with your non-stick cookware. You should, however, avoid tossing it in the dishwasher to prevent warping. The set is a perfect must-grab gift for housewarming and mother's day celebrations.
Pros
Cleaning it would be easy!
It would be possible to cook or bake a variety of items.
It is designed to be energy saving.
Cons
The quality of the product was not as expected for some.
3. NAYAHOSE wooden cooking utensil set
The NAYAHOSE set is hand made from non-toxic and eco-friendly teak wood. The wood can be re-used from time to time for an extended period. If you are looking for a durable wooden spoon, then this utensil set gives you that guarantee. It is hard and sturdy to enhance your cooking.
NAYAHOSE put into consideration human health and crafted this set naturally with no BPA chemicals added into it. It comes in a set of six spoons and spatulas. Just a breakdown of the collection is a mixing spoon, angled spatula, filter spoon, salad fork, and a salad spoon. The package is ideal for mixing, frying, and serving your delicacies.
The spatulas are soft enough to protect your non-stick pots surface from scratches. Their handles are quite ergonomic and provide you with a comfortable and firm grip. There will be no accidents in your kitchen from burning your hands as this set is highly resistant to heat.
The spoons feature a perforated design that helps ease storage. To clean this set, use some mild detergent soap and some warm water and leave them to dry.
Pros
Can be used for a long time
Easy to clean
Cons
4. Riviera 6-piece bamboo utensil set
Do you enjoy flipping ingredients? Then this is the perfect set for that! This package does make cooking and serving your meals so easy that you should not lack it in your collection. Crafted from premium organic bamboo, it provides you with a smooth, natural finish that makes cooking very convenient.
These non-stick spoons are water-resistant, that no mold can accumulate onto them even after prolonged usage. The good thing is you will not toss your expensive cookware because of any scratches whatsoever. This Riviera pack features a slotted spoon, a slotted spatula, turner spatula, solid spoon, and a fork.
The set is designed for a couple of tasks like serving your meals, tasting sauces. The spoons and spatulas feature contoured heads that help you perform specific works without straining. The handles are long enough, so your hands keep off the hot stove and provide you with a firm grip.
Due to their make, these spoons can just be washed with warm soapy water, rinsed, and then wiped dry. It is also a perfect utensil set to gift kitchen enthusiasts.
Pros
They are sturdy
Easy to clean off food debris
It is designed to be energy saving.
Cons
Can have a mildew smell during the first days of usage
5. NAYAHOSE 4-set natural teak wood kitchen utensils set
Do you want to be your kitchens' master chief? If yes, NAYAHOSE provides you with four spoons and spatula pieces to help you prepare your meals quickly. They are crafted from 100% natural teak wood that gives your kitchen an elegant look. However, its handcrafted finish can differ in color depth and texture, though that shouldn't be a bother at all because they are very functional.
These wooden utensils kit set provides you with the stability and longevity we all look out for in wooden utensils. Its material is designed in a way that you can use it daily without breaking or leaving scratches behind.
This set is pretty easy to use and is easily movable. Their long handles give you a firm grip to use and assemble precisely. There are holes fitted at the handle's edge so you can store them easily on your racks.
You can clean up the set without worries about leaving any mess. Only hand washing with some mild soap and water is recommended. Dry your wooden utensil set before storing them to maintain their quality.
Pros
Has anti-scalding properties
Comfortable
Cons
Thick spatulas that can make flipping harder
6. BICB long handle beechwood mixing oval spoons
There have been many culinary innovations, and they come and go with time. The BICB oval spoons are traditionally handcrafted from beechwood. The spoons feel lovely to hold, and they are worth buying. This is probably the best wooden spoon because its quality surpasses its price. With just a few bucks, you will have this great kit in your kitchen.
Mixing your salads becomes fun with this package. Their classic solid beechwood is of premium quality and is long enough, 12 inches to be precise, to help you reach even the deepest jars. They are also durable because they are thick in nature and can't break easily.
The set's surface is non-stick and very sturdy. The utensils are of indefinable quality and personality, which is very pleasing to the eyes. These oval spoons are especially useful in stirring your stews and tasting them. What makes them perfect for tasting is their deep bowl that is very uncommon with other wooden spoons.
You can either hand wash these spoons with detergent and warm water or dishwash them. It is, however, not recommended repeated washings in the dishwasher.
Pros
Sturdy and durable
Easy to clean
Comfortable to hold
Cons
The long handles make them unsuitable for tough jobs.
7. Wooden Cooking Utensils,10 Pack Kitchen Utensils Wooden Spoons
As the name tells it, this is a set of 10 cooking spoons! The collection has spoons like a spatula, slotted spoon, strainer spoon, fried spatula, soup ladle, mixing spoon, spaghetti server, serving spoon, whisk, and a salad fork. Get this set, and you never have to deal with deformed or burned utensils again in your kitchen.
Made from a different type of wood (we know how much makers love bamboo, but we ain't going that way here), the polish and finish on the entire set is just but amazing. The spoons are well burnished and covered with at least layers to guarantee that premium handhold feeling. These are unlike those other spoons where you'll find dents and tiny gaps.
Away from the hype, I can personally attest to the claim that this wooden spoon set is heat resistant and does not pick up stains. These two aspects take care of your hands during cooking and cleaning.
Make your order today and save your non-stick cookware from those scratches, or just have it as a gift for your kitchen-loving friend(s).
Pros
Aesthetically appealing
Lightweight
It's a set of 10 cooking spoons.
Cons
Absolutely not for heavy work
8. Best olive wood utensils: Scanwood Olive Wood Cooking Spoon Set 10″ 12″ 14″
Is simplicity and intuition part of your style? Or do you need a classy set of wooden spoons for mixing, stirring, or sautéing? If these situations define your need for a wooden spoon, then the Scanwood Olive Wood should be among your no. #1 to-go options.
This product, designed and produced by Scanwood Denmark, is made from Italian Olivewood. The quality of this wood is unmatched, let alone the atmosphere it inspires in the kitchen. With striking natural grain patterns, all you can hope for is just an addition to your new cherry wooden fixtures- what a match!
There is always some extra value in handcrafted items. Scanwood Olive Wood indeed offers you that exact value. All of the spoons' premium features, such as rounded edges, elliptical and flat tips, are made by hand, which is probably the reason behind the high customer satisfaction rate.
The three pieces are designed with convenience in mind. The flat side has a pointed tip that can help unclog stuck food when cleaning your pots. The flathead will be very useful when stirring stews and curries while the great depth makes sufficient servings.
Get this set to complement your wooden finish kitchen while adding convenience to your cooking.
Pros
Easy to clean and store
Beautiful natural olivewood grain patterns
Made by hand
Cons
Can change the taste of your meal if soaked in the cooking pot for long
9. Wooden Utensils for Cooking, 6 Pack Natural Teak Wooden Spoons
Do you like teak wood? Maybe you didn't realize that I'm referring to the natural Thailand Teak wood! This is what you get when you buy the Wooden Utensils for Cooking, 6 Pack Natural Teak Wooden Spoons set. The set has a natural mineral oil finish that perfectly highlights the natural wood grain.
They are crafted in one-piece solid wood construction that is resistant to cracking and corrosion. Like every other wood, this set is a heat insulator that provides your hands protection from scalding. The handles are sturdy and heat-resistant to up to 4500 F and designed to provide maximum comfort when preparing and serving your food. A hole is featured near the top of the handles for convenient storage.
The smooth, well-polished surface is gentle on your delicate cookware. It includes a pasta server, soup ladle, flat spatula, wok turner, serving spoons, and a spaghetti server. With this spoon set, tossing your salads, turning pancakes, and serving your soup is made much easier!
Its sleek shape and look make it a perfect gift for your kitchen or even house warming. Only hand washing is recommended for this set.
Pros
Cons
Ladles handles are a bit short and not suitable in big pots.
10. Baking, Mixing, and serving utensils oval 12" spoon puppets
Beech wood's quality is similar to that of bamboo, natural and all solid, and that's why you never go wrong with this set. If you are a kitchen lover and crafts enthusiast, then this is the perfect set for you. The spoons can serve both the culinary and craft's needs. The set is designed with a smooth edge that does not require any sanding for the project.
Away from the craft thing, the practicality of this spoon set is on a whole new level. Unlike other spoons that might have misleading lengths and shapes, this set has perfect sizes and measurements, so your decoration is in the same size and shape. Grab this set and feel their natural smoothness on touch with no splinters and cracks on them. Oh, I almost forgot this, but did you know that a significant number of food poisoning cases have to do with bacteria accumulated in the utensils? The good news is that with this wooden spoon set, you do not have to worry about bacteria making a home on wood crack because there are simply no cracks in these cooking spoons.
The set is ideal for mixing dough and serving your meals. Their diameter is thick, and you do not have to worry; it might break when stirring your foods. The bowl size is large enough to easily toss your ingredients when cooking.
Pros
Can serve multiple functions
Comes with a 14-day money-back guarantee
Strong enough for tough kitchen jobs such as handling the dough
Cons
The handles are not long enough for some cooking uses
11. Tectona teak premium golden teak wood utensil set
The set consists of three spatulas made from top-notch teak wood referred to as golden teak wood. The spoons wood grain consists of an additional 0.5ppm gold mixture for long-lasting life. Don't we all love items that last as much as we find them attractive? This might be your long-awaited solution if you are like me- I find myself attached to almost all of my household items.
The teak wood is all-natural and eco-friendly, and the spoons can fit in any occasion. Whether it is outdoors, camping, or even in restaurants, this spoon serves best. The spoons are crafted with a soft and safe finish for your delicate cookware. Never allow those nasty scratches to spoil your cooking frenzies- just avoid scratching the pots by using this wooden cooking spoon set.
They are lightweight for convenience to people suffering from rheumatoid. Its smooth finish makes it a great addition to your kitchen. Instead of going for the cheap wooden spoons, why not save some cash and get this sturdy set that stands out in the kitchen and lasts as long as you need it to?
Pros
Comfortable to use
Easy to clean and maintain the looks
Cons
The edges start to chip away with continued use.
Have an off-putting smell in the first days of use
12. Oval spoon puppets for baking, serving, and mixing utensil set, 10".
Made out of only the premium quality beech wood, this oval spoons set is bound to give your kitchen a whole new vibrancy. Notably, the beechwood is treated after production to warrant the spoons a longer and better service life.
Not all wooden spoons are made with the same dimensions. Mr. Woodware spoons are made to have long handles and wide bowls. This is the perfect architecture of a spoon meant to mix sauces, serve, and measure out ingredients. Never let those ingredients in your pie or desserts go in excess. Just measure and mix the ingredients right from these wooden spoons before adding them to the meal.
If you are a DIYer or aspire to be one, you can take your art to this spoons set. The spoons are blank and ready to be used as puppet spoons or engraved with some patterns and decorations. Your kids may also use them for wood burning decorations as well as craft creation projects.
As is the norm with wooden spoons, these spoons are safe to cook without taking it off the boiling pot. Your hands won't burn even if the pot has been boiling for an hour.
Pros
Has a 14-day money back guarantee
Easy to clean and store
Consists of 20-pieces, so breaking a single piece isn't much of a deal.
Cons
Not suitable for heavy stirring or heavy use
How to care for wooden spoons
Wooden spoons bring an exciting cooking and dining experience. They are light in weight and great for serving your dishes. They are sturdy and made from Beachwood, oak, and other wood types with varying shapes and sizes. Cleaning these spoons is, however, different from cleaning the metal ones.
Taking good care of your wooden spoons ensures you have them for a long time in years to come. Below are ways to keep your wooden spoons looking new:
Pour some warm water into a bowl and add some liquid dish soap and then add the spoon into it. Avoid leaving it for long in the water. Wood can absorb moisture and, in excess, can swell the spoon and eventually warp.
It is good to hand wash your spoons because the dishwasher's high temperatures can make the wood lose its finish or even warp.
Use a soft scrubbing pad in the soapy water.
Scrub off food remnants on the spoons until it's all gone. Just never use an abrasive sponge.
Use warm water to rinse off the spoons and dry them with a towel and hang on your storage racks, so they dry completely.
Sanitize your spoonsLevel
Sanitizing your spoons from time to time ensures that any bacteria harboring in them is gotten rid of. To sanitize them, you should first clean with warm soapy water and then lay them on a surface-flat. You will need hydrogen peroxide to sanitize them. Just pour a little amount onto them and leave them for up to fifteen minutes. Go ahead and rinse off your spoons and hang them to dry.
Oiling your spoons maintains their new look. You just rub mineral oil onto your spoon and hang them to dry. Some manufacturers come with recommendations on which oil to use. If there are any specifics on the type of oil to use, then go for it. Use the spoons after they dry completely.
Cleaning pro Tips
Use baking soda to remove a musty odor on your wooden spoons.
Clean your spoons immediately after use, so food doesn't stick on them.
Avoid using wooden spoons on foods that may cause poisoning, like raw meats. Bacteria tend to sip into wood cracks and may cause human health complications.
Your wooden spoons can retain flavors in them. The best thing to do if you find a pungent smell on your spoons is to get another spoon and reserve one for the savory dishes and another for the sweet ones.
How to oil wooden spoons
Applying an oil finish on your wooden spoons is a great way to ensure your wooden spoons stand heavy usage. Oil works by penetrating through the wood fibers that act as a barrier to water absorption.
However, the wood is semi-permeable, meaning that the wood can breathe, which is good for the longevity of the wood. There are several oils you can use to oil your wooden spoons: –
What you will need
Clean cloth
Oil of your choice, in this case, I will use mineral oil.
Wooden spoons
Steps to oil your wooden spoons
Step 1: Clean your spoons with warm soapy water, rinse and dry them. You can even clean it with salt and a piece of lemon and then dry it thoroughly.
Step 2: Lay your wooden spoons on a flat surface and pour oil onto the piece of cloth.
Step 3: Apply the oil evenly onto the wooden spoon, allowing the oil to soak for up to 20 minutes before flipping to oil on the other side.
Step 4: Leave the spoon for the oil to soak into it for a couple of hours, preferably overnight.
Step 5: Wipe out the excess oils on the wooden spoon with a dry cloth to prevent stickiness.
Oiling ensures your wooden spoons remain moisturized at all times. This is because dry wood is very absorbent, and the oil gets deep into their core, much like how a trees' nutrients and water move from the soil into the leaves and branches of a tree. Since the wood fibers will be saturated with oils, the wood will retain the moisture and minimize chipping.
Complete Buying Advice of the best wooden spoons for cooking
There are some specific things you should look out for when getting a wooden spoon. If you have finally decided to purchase a wooden spoon, I have compiled some of the things you should look out for to get the best wooden spoons.
Several wood types have been used in making wooden spoons. Pinewood is the most economical of them all, but they can have a shorter life. However, the wood tends to leave a piney smell that can sip into your food during the first days of use. There are other available wood options like beech, olive, or maple wood that you can go for. If you want an Eco-friendly choice, you can go for bamboo.
It is good you go for a spoon with one-piece construction. Those with two pieces or more are not as durable as the one-piece as they can easily break apart. Put in mind that bacteria can harbor into the seams too if they are not properly dried.
There are shallow wooden spoons and deep ones all together. Deep spoons are good for more servings. Check out for the edges too. The ones you go for will be determined by the purpose you want the spoon to serve. If it's for scraping food from the bottom of the cookware, then go for one with a sharp angle and a straight edge.
You can find some slotted spoons in some sets too. Go for them if you are looking for one to lift off vegetables without the liquid.
Some spoons come individually, and it is easy for you to get one that suits your needs. Others come in sets, some with the same size and others with varying sizes. If you do not need many of them, go for the single piece option, but if you need more spoons in your kitchen, go for the set with several spoons.
This is the determinant to a spoons grip. Go for a spoon that is comfortable to hold. There are some fitted with silicone handles for a softer grip. Some feature a squared offside that has a spot where you can rest your thumb. Check out for the spoon's length, as a longer one will guarantee you safety when near a stove.
A spoon that has a wide bowl can be bulky to handle. On the other hand, if it's too narrow, mixing your ingredients can take up lots of time. A middle-sized bowl can serve all your kitchen needs well.
The price of a wooden spoon is determined by its size, type of wood, construction, etc. cheaper options are pine made, and they feature shorter handles and shallow bowls.
Spoons with mid-range prices are made from hardwoods like cherry, and they vary in size. The most expensive spoons are bamboo made that usually have wide heads. Go for spoons that will fit your budget.
Frequently asked questions(FAQS)
Question: When to throw away wooden spoons
Answer: You should dispose your wooden spoons when you notice cracks and discoloration on them. Any spoon that is more than five years old should be replaced.
Question: Can you boil wooden spoons?
Answer: Yes!
Boiling water has germ-killing properties and also gets rid of the grease stuck in small crevices.
Question: Can you use a wooden spoon in boiling water?
Answer: Yes!
Balance your wooden spoon on top of your pot when boiling water to prevent it from boiling over the stovetop.
Question: What can I use instead of a wooden spoon?
Answer: If you are using non-stick pans and you don't want to scratch their bottom, use silicone spoons as a substitute.
Question: How do I clean my wooden spoons in the best way?
Answer: Soaking your spoons in white vinegar at room temperatures, preferably overnight, goes a long way in removing any weird smells and any getting deep into the muck.
Question: Are wooden spoons unhealthy?
Answer: Not really.
E. coli bacteria thrive so much in the kitchen due to poor hygiene. Avoid dishwashing your wooden spoons as they may crack and harbor some bacteria.
Final words
Having gone through what you need to know about wooden spoons, it is now easier to choose one that will give your cooking a new level of convenience. If you are on a tight budget, you can go for a wooden spoon that is cheaper but durable, so you don't have to keep replacing it.
For lovers of style and elegance, there are a ton of wooden spoons you can go for to match your needs. There are also several available wood types you can choose from easily, and if you don't love spoons with additional chemicals, you can go for the BPA free ones.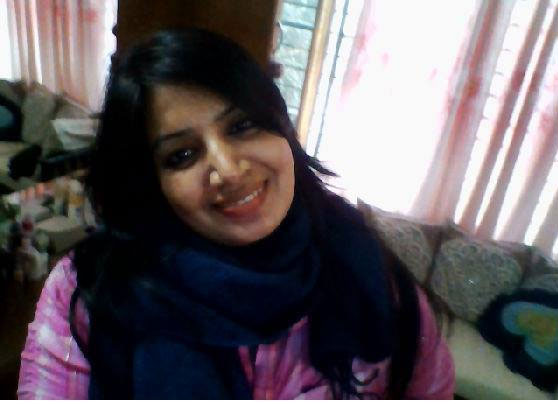 Jennifer D. Simon has spent the last 26 years studying and practicing nutrition science. She has used a larger part of this time in improving people's livelihoods. She has done so by coming up with unquestionable ideas on how to tackle food problems in her community. Read More