The kitchen is the core part of every home, or rather any residential setting. Some lifestyles or jobs will deny you access to a proper kitchen. Some of these include long-distance trailer drivers, college chaps living in dorms, or you could still be at home but do not want to cook. In most of these situations, it would make sense to visit a restaurant but trust me, nothing out there can really equate to 'home cooking', or a meal you prepare yourself. In this article, I'm going to help you around how to eat healthy without a kitchen, and a healthy alternative you can use in place of cooked meals.
Common Appliances You Can Use
Thanks to modern technology, we can now cook efficiently form the national grid supply, and without having to worry about skyrocketing power bills. Any household should afford the following kitchen appliances:
      i.  Microwave oven
    ii. Slow cooker or an instant pot
   iii. Blender
   iv.  Fridge
These appliances can also be owned by those of us who are on the road for the better part of their lives. A college student can also afford some of them but they are all important addition to a house that doesn't have a proper kitchen. These items enable you to have healthy meals, without having to cook and without spending extra on food.
Kitchen Tips To Follow:
Strategies for preparing healthy and nutritious meals without 'cooking'
To have a balanced diet, you need to consume different food types in their right proportions. You should therefore acquire these items beforehand, store the perishable stuff in the fridge, and stock the staples with longer shelf lives in the cabinets, or any other appropriate storage.
We shall look at how you can consume a balanced diet from each of the primary food types.
Grains
Have stock of grains such as quinoa, oats, rice, and wheat berries. These can be prepared in a microwave or a slow cooker. An instant pot can be used as a combined rice cooker, slow cooker, and pressure cooker. This would be a big saving in space and cost. Whole grains can be eaten as part of any meal.
Bread made of whole grain is the best when you do not want to cook. You can instantly make a sandwich on the go.
There is a type of slow cooker pasta that does not get mashed during slow cooking. You can also add regular pasta to your slow cooker, 30 minutes before the cooking time elapses.
Vegetables
A slow cooker is quite versatile in the types of dishes that can be prepared in it. Are squashes your favorites? Or is it the dark green type? A slow cooker can give them flavors you've not tasted before. There are also many slow cooker vegetable recipes on Pinterest.
Potatoes are a great source of starch. Luckily potatoes can be prepared in either a slow cooker or microwave. If you have an instant pot, you're also good to go. You could thicken your vegetable soup by blending them together with the potatoes or you can consume the potatoes as part of another meal.
If all you have is the microwave, you can still enjoy steamed vegetables. Just toss them in a bowl and contain it with a plastic wrap. If this is too much work for you, buy 'Steamers' vegetables. These come in bags. All you need to do is put them in the microwave.
Ready vegetables are quite easy to blend and obtain a highly nutritious soup. Once blended, you have one of the richest fiber sources, right in front of you. If the fiber is a bother, you should get a lower sodium ready-to-serve vegetable soup.
Who said raw veggies are not possible without a kitchen? The irony, right? Green smoothies ensure you have all the benefits of a raw vegetable, without having to chew the vegetable in the first place. Just blend them for 10 minutes before adding other ingredients of the smoothie. Raw veggies can also be consumed in salads and sandwiches.
Fruits
Fruits are a part of every diet. Whether you have a fancy crockpot, or you just have your survival knife, fruit can be consumed anywhere, and without 'cooking'.
Stock fruits to blend in smoothies and as part of your other meals. With just a knife, you'll enjoy just about any fruit, may it be berries, bananas, apples, or grapes.
Proteins
Proteins are bodybuilding foods. We need proteins in every meal. Without a kitchen or means of cooking on a stove, you can still enjoy meats like poultry, fish, beef, and pork among others. You just need a fridge to store these, or you could go for fresh produce from the store. These meats are best prepared in a slow cooker, even in a fully furnished kitchen. You only need to lean towards breasts, rounds, and loins. Cook these as a mixed dish or just wrap them up before cooking. There are chicken tenderloins that can be easily microwaved.
Vegetarians do not have to worry about the proteins. Just buy cubed tofu and try with curries and stews. Cubed tofu will save you time and effort on preparations. There are endless recipes that you can try with tofu. Just get on Google, and be creative with the search terms and results.
There are some fish types than can be bought pre-packaged. Sardines, salmon, and tuna are good examples that you can eat alongside grains and vegetables to constitute a balanced diet. They can also be part of your sandwiches when used with cheese.
Eggs are a good protein source. An egg can be prepared from a microwave in less than 10 minutes. In fact, once you learn how to do it right, you might be hooked to microwave scrambled eggs. You can also boil eggs in a slow cooker on an instant pot. Eggs can take the entire protein load for your breakfast meal.
You can purchase pre-cooked canned beans. Prepare the dry beans in a slow cooker as part of a bigger meal, or go effortless with a can of pre-seasoned canned beans.
Nuts are also excellent protein sources that can be added to many meals. May it be a smoothie, oatmeal, fruit, curry dressing just plain (roasted), nuts can handle a bigger part of your protein requirement.
Fats
Extra virgin olive oil is quite versatile. This is the go-to oil for those who'd like to cook like a boss. Canola and grapeseed oils are good with a variety of dishes.
Diary 
This is where most of the calcium comes from in a diet. Milk and enriched milk substitutes such as coconut, soy, and almond offer more than just minerals. Add these items to your daily diet to benefit from their vitamins too.
Yogurt is a great ingredient at making smoothies. Have plenty of this in the fridge for even a glass of yogurt can calm a rumbling stomach on a busy afternoon.
Cheese can play multiple roles in your dishes that don't require cooking. It can be part of a sandwich, a snack, or can be added to another meal.
Kitchen Tips To Follow:
Tips for meals without a kitchen
To make the best of a meal without a kitchen, you should have a few things in mind. The following will impact positively not only on your quality of meals but also on your budget.
Pack individual meals proportionately, to avoid wasting food and time in preparation.
Set some time for the prep. As any meal require some preparation, don't imagine that the above solutions will get you sorted out in seconds.
Make a list of all you need before going to the grocery store. This way you'll buy the right amounts.
Pick food from every food type. This is important for a balanced, healthy diet.
Video: Healthy Eating Hacks.
Conclusion
It is possible and quite convenient to enjoy healthy meals without a kitchen. You only need to invest in a few appliances as outlined at the beginning of this article, and the internet. There are hundreds of meals you can prepare without a kitchen. You can also modify the recipes you find on the internet, just don't brew poison!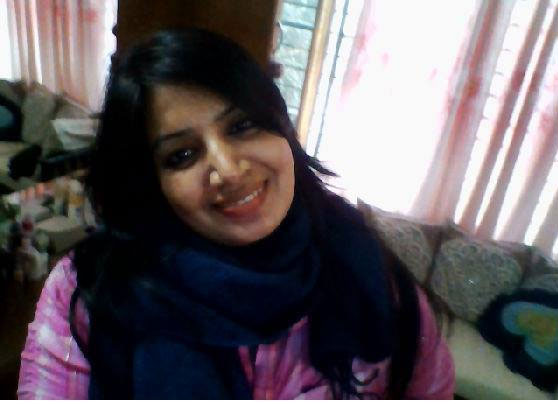 Jennifer D. Simon has spent the last 26 years studying and practicing nutrition science. She has used a larger part of this time in improving people's livelihoods. She has done so by coming up with unquestionable ideas on how to tackle food problems in her community. Read More