A kitchen witch doll is part of German folklore. A random search on the internet indicates that this witch doll originated from Germany although contradicting reports indicate that it is of Norwegian origin. For centuries, children have been scared of the witches who were believed to reside in the Black Forest. Most witches were regarded as bad and troublesome, but some came out as good, from the folklores. One of them is what is still known as a witch doll.
The first documentation of the kitchen witch came from England where the doll passed down in a will. This is quite peculiar given that the legend originated from Germany. So, how did the doll become so popular in the kitchen?
You May Like:
Witch doll in the kitchen
Well, as you know, the kitchen is the central part of every home. Every sumptuous meal has its origin from the kitchen. But why is the kitchen associated with magic? It is because the traditional healing which used herbs was dependent on the kitchen. It is in the kitchen where medicinal tea was brewed. Salves and healing poultices were also 'manufactured' in the kitchen. Loving and caring mothers prepared sumptuous meals for their families from the kitchen. This should perfectly explain why the kitchen was associated with good magic. This is probably the same reason the Kitchen Witch doll came out of the fairies into the real world.
What is a German Kitchen Witch
We know that a doll is a play toy. The German Kitchen witches are therefore poppets and not dolls. You should notice that while a doll is mostly a toy, a poppet is a human-like figure (as seen in the movies), a common accessory in witchcraft. That might be scaring the hell out of you, but relax. A German Witch or rather a kitchen witch doll is supposed to be a 'good witch' that repels bad spirits in the kitchen (and home).
What are the duties of a kitchen witch doll?
 According to the folklore, a Kitchen Witch was not just a piece of decoration. A kitchen witch is placed in the kitchen to serve a few more purposes, in addition to warding off bad spirits. Below are the roles tasked to the doll:
Keep pots of soup from boiling over
Induce happiness in the kitchen and makes it a welcoming place to be
Prevent foods from being burnt
Keep the food from being over-salted
Ensure that the spices are mixed in the right proportions
Prevent accidents and disasters from happening in the kitchen
Ensure cakes and bread rise
Prevent milk from souring
With all of these alleged benefits, whether you believe a kitchen witch will deliver mixes in the right proportions, or prevent your coffee from getting burned, having one won't really hurt unless your religious affiliations require otherwise. These dolls are supposed to infuse joy in the kitchen and make your dishes tastier.
One great thing about the modern kitchen witches is that unlike the traditional ugly and sometimes scary poppets, a modern Kitchen Witch doll is just but a cute thing to display in the kitchen. If your friend likes Kitchen Witch dolls, you could even consider gifting one such a doll to the friend.
How to make your own Kitchen Witch doll
Making a handcrafted item is always associated with some sort of pride. Maybe that's what will make your Kitchen witch better at her work! You should definitely try to make one yourself. All that you need is go step by step as we're going to see.
Does it feel like you take longer to clean up after lunch? Are you exceedingly burning your fingers? Are you running out of stocks unaware? Or could it be your coffee is getting burned while your bread and cakes aren't rising?
If you aren't superstitious, trust me, there is not a single 'ritual' performed while making the doll. It can even be a fun or decorative addition to your kitchen.
To make a Kitchen Witch doll, you need a few items and follow the steps.
A kitchen witch wouldn't ride on a bloom, at least the bloom is not a kitchen necessity as a spoon is. A typical kitchen witch would ride on a spoon, and I'm sure you have the one to use at the back of your mind.
Since this is a DIY project, you need to start with some framework to base your witch on, that is, a doll. (but if you want to make the doll yourself, I'll give some tips regarding that). Here is a list of all you need
Requirements
A 9-inch doll resembling your desired kitchen witch
A doll dress, preferably with a floral pattern
A wooden spoon
Hot glue
Makeup
Procedure
Dress the doll in the dress. The ideal choice for the superstitious would be a black dress with floral patterns. This would make your Kitchen Witch more 'witchlike'.
The dress should be long to drape over the spoon, nicely concealing her legs.cu a piece of fabric that matches the dress. Shape this fabric into a kerchief that will cover her head and still tie at the back to look like a veil. A triangle shape should be easy to tie as required.
When tying the kerchief, leave out some hair fringing her face over the forehead.
If you decided to make the doll yourself, you can put just enough hair to fringe over her face and cover the rest part of the head with the kerchief.
When making the doll dress, use cotton calico material. Generally, a ¼ yard fabric would make up to three dresses for 9-inch dolls.
Complete the doll's outfit as you adjust such things as how her hair fringes, applying decorations such as face marks, and general makeup.
Sit the witch on the spoon she's supposed to ride on. A wooden spoon is popular among the majority of Kitchen Witch doll lovers. A witch is more associable with old dated objects (such as wooden spoons) than a piece of modern equipment.
Using the hot glue, stick the witch onto her spoon (broom). Ensure you have placed her in a suitable position.
Since the witch is to be hanged from the ceiling, you should use a thin string to suspend her from. A fishing line is usually ideal for this role due to its invisibility when one is focusing on the doll. A fishing line is also invisible from afar.
After the with is suspended, dab a little glue on her forehead and attach the fishing line. This is to stabilize the line and ensures she keeps 'flying' on top of her 'broom'.
Video: How to Make A kitchen Witch Doll From Yarn
Wrapping it up
At this point, there should already be some hope that your pots will not burn, and the cakes and bread will rise just fine. A Kitchen Witch is not a hard thing to make. You should be proud of your creation and let her watch over your pots.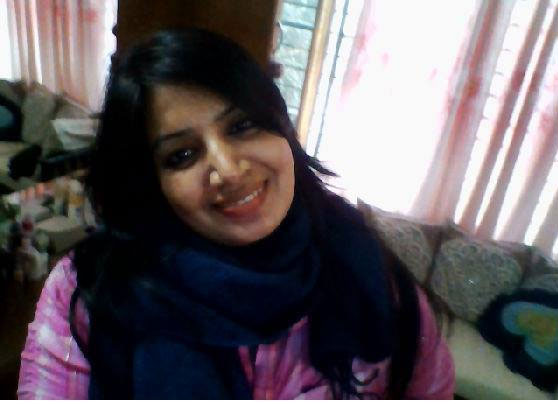 Jennifer D. Simon has spent the last 26 years studying and practicing nutrition science. She has used a larger part of this time in improving people's livelihoods. She has done so by coming up with unquestionable ideas on how to tackle food problems in her community. Read More