Going through a diet plan is a tough decision for everyone. Every day eating a particular portion of food makes a living less enjoyable. But we don't have any choice but to abide by a proper diet plan. Otherwise, our body weight will increase to an unhealthy level. Salad is an excellent supporting meal to fulfill the nutrition in our daily meal. It provides all the necessary elements to support immunity during a strict diet plan. Though there are plenty of salad items available, macaroni and tuna salad is the best of them. Let's explore how to make macaroni salad with tuna and its benefits.
What is Macaroni?
Macaroni is a type of most famous pasta. It comes from the origin of Italy. Besides, most of the commercial macaroni is elbow shepherd. But you can give any custom shape to it. However, macaroni is made from durum wheat. It has plenty of nutritional elements that are necessary for our health. In a nutshell, macaroni is best for a summertime salad item.
What is Tuna?
Tuna is a seawater fish. It has all the necessary nutrients that increase the energy level of our body. That benefit makes tuna best for supporting meals. Tuna is one of the most popular items to make summertime salads. However, it has fat, oil, water, protein, calories, vitamins, iron, phosphorus, etc. Surprisingly it doesn't have carbohydrates. That benefit makes it suitable for any salad dish. 
What Goes With Tuna Macaroni Salad
Tuna is a house of essential nutrition items. It contains every beneficial element that provides energy to our bodies. On the other hand, macaroni also has valuable features that help our body cells be solid and fit. So what additional item you may add depends on your needs. However, avocado, carrots, celery, cucumbers, and tomatoes are the basics of a healthy salad. You could either use one of them or use all of them in a short amount. But remember, the item you wanted to add may not over nutrition the salad. You might think of adding onion and green chili. It adds a nice texture and taste to the tuna macaroni salad. 
After adding raw vegetables, you can add boiled eggs. The eggs increase the value of nourishment. You can also add raw fruits to make the salad dessert. Cheese, salt, and spices are the ingredients to make the macaroni tuna salad tasty. After adding all the items to the salad, add mayonnaise dressing to add texture. However, you can add many things to create diversity, but remember the nutrition level. 
How to Make Macaroni Salad With Tuna
Tuna macaroni salad is an easy recipe. You will find most of the ingredients at your place. Here I will walk through the process of making macaroni salad with tuna.  
Step -1. Go to your nearest shop to buy elbow-shaped or any custom-shaped macaroni salad. Then buy thawed tuna with celery. You can buy mustard or sweet relish to add extra taste to that salad. But it is not necessary.  
Step -2. Fill a pot with necessary water with salt to boil the macaroni pasta. First, boil the salted water and then pour all the macaroni into that pot and boil until the macaroni gets soft. When the macaroni gets properly cooked, drain the water and cool the pasta by applying cold water. 
Step -3. Now it is time to prepare the final version of macaroni tuna salad. Take a sufficient bowl and throw all the boiling macaroni into it; add tuna, onion, pepper, spices, sweet relish, chopped celery, mustard, raw fruits or vegetables, and mayonnaise dressings. Combine all those items carefully until proper mixing.  
Step -4. Though tuna macaroni salad is a summertime food, you have to serve it cold. You can serve it without the cold, but it tastes better in the cold. So, after proper mixing, adjust the salt level, and wrap it properly to store in the refrigerator. After refrigerating for a minimum of three hours, the salad is ready to serve. 
You can easily make this tuna macaroni salad by following those four steps. 
How long does tuna macaroni salad last
If the tuna macaroni salad is stored in an airtight container, it will last 3-5 days. Making tuna macaroni salad in a large quantity is a smart move. You can serve a standard tuna macaroni salad to seven people. So making that much salad every day will kill time. That is why people make this salad in large quantities and store them. However, macaroni tuna salad may last a maximum of 5 days if the container is air tightly sealed. 
This type of sealing prevents bacteria growth. So the item remains fresh as long as possible. On the other hand, tuna macaroni salad stays fresh at home temperature for a maximum of two hours. So try to store the container in that time and never open it until you don't want to eat. Overall, macaroni and tuna salad last a maximum of two hours at home temperature (40 °F – 140 °F). On the other hand, this salad lasts between 3-5 days with an airtight container in the fridge.
Macaroni salad recipe with tuna
We have already discussed how to make a standard macaroni salad with tuna fish. Here we will talk about the recipe for tuna macaroni salad.  
Ingredients
Elbow shaped macaroni pasta
Processed thawed tuna fish
Hard-boiled and diced eggs
Frozen peas (you can use or ignore this)
Chopped celery
Mayonnaise dressings
Chopped onion
Pepper 
Sweet pickle relish
Salt
Those ingredients are the essential items to make a carbohydrate-free salad. You can add your chosen fruits or vegetables to make them more desirable and beneficial. However, a good tuna macaroni salad needs 15 minutes of preparation and 20 minutes of cooking time. So, you can make a summertime salad for five people in 35 minutes.
Health benefits of tuna macaroni salad
Tuna and macaroni are individually strong sources of healthy nutrition. Together they make an extraordinary combined nutrition booster meal. Let's find out the benefits of eating this salad every day. 
Macaroni tuna salad contains vitamins, proteins, carbohydrates, cholesterol, fat, and calories. Those items provide energy to our body cells to work correctly. A serving of this salad provides 7.4g fat, 31.5g carbohydrates, 1,799.3 mg sodium, 47.4g cholesterol, 458.3 mg potassium, all vitamins, including B-12, and 308 calories. 
So, after eating this salad every day, your body will-
Produce energy: Tuna macaroni salad is an energy storeroom. It has all the necessary elements to produce energy for the body. This item provides the opportunity to generate a vast amount of healthy energy by supplying vitamins and calories.
Build strong immunity: Protein, calories, and vitamins are the source of a robust immunity system. This salad item has all the elements in the proper amount. Those elements boost natural nourishment and make the overall body immune system strong.
Help losing weight: The calorie level, fat, and other elements provide the necessary energy. So our body doesn't need any external or supporting meals. So we can cut our main meal in a small amount and eat tuna macaroni salad every day. 
Frequently Ask and Question.
Can you freeze tuna macaroni salad?
It is best to serve tuna macaroni salad in the cold. Because it tastes better in cold form, on the other hand, you have to refrigerate this salad to store. However, the storing time limit is a maximum of five days. But freezing is essential to secure the item from getting attacked by bacteria. So, yes, you can freeze this salad to serve for a long time.
How long does tuna macaroni salad last at room temperature?
We know that bacteria grow between 40 °F – 140 °F. So you have to store the salad for two hours. Otherwise, bacteria will attract the salad and spoil the test and texture. So, it is safe to keep tuna macaroni salad at home temperature for a maximum of two hours.
Can tuna macaroni salad exceed the nutrition value to dangerous levels?
This salad contains carbohydrates and cholesterol. However, these two items are not safe in a large quantity for health. Those elements cause high blood pressure and heart problems. So, eating a large amount of tuna macaroni salad will exceed our bodies' number of carbohydrates and cholesterol. Overall, there is a chance that this salad could exceed unhealthy nutrition to a danger zone. 
Final Thoughts
Salad is a part of a healthy meal. That supporting item is easy to make but rich in nourishment. So, the people who are careful about their health eat a salad every day. Eating salad makes our body's nutrition system solid and profitable. That is why this item is getting popular worldwide for its benefits. In this article, we reveal how to make macaroni salad with tuna and its benefits in everyday life.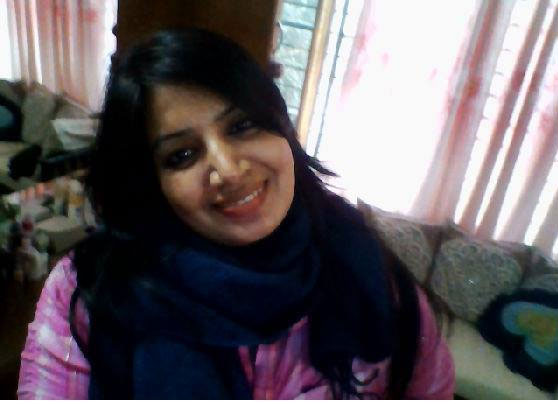 Jennifer D. Simon has spent the last 26 years studying and practicing nutrition science. She has used a larger part of this time in improving people's livelihoods. She has done so by coming up with unquestionable ideas on how to tackle food problems in her community. Read More