Pasta is one of the significant ingredients of a healthy and nutritious diet plan. It is also an ideal supporting meal for every dish. Though it is a spring or summertime meal, you can take it any time in the year. We know cholesterol is bad for health, and eating pasta will lower cholesterol. It is made with many supporting properties. So it has every essential nutrition element that keeps the body fit. However, we will discuss pasta and how long does pasta salad last with or without freezing. Let's dive into the post to know more.
What Is Pasta Salad?
Pasta is a famous and healthy dish made with grain. It has plenty of health benefits and is perfect for most diet plans. However, pasta salad is made with traditional pasta with vinegar, oil, or mayonnaise-based dressing. People usually take it as an appetizer or side dish and sometimes as a main course. The health benefits of this salad increase because of using tomato and other salad-based vegetables. That is why pasta salad is a good source of energy, calories, fiber, and vitamins. 
What Is In a Pasta Salad?
The common ingredients of pasta salad are pasta, tomato, bell pepper, cucumber, and cheese. You can add some other vegetables to add extra tests or health benefits. In addition, you could manipulate the dressing to go with the main dish. Adding some vegetables and dressings makes the traditional pasta a delicious and healthy pasta salad. 
Pasta is an excellent source of complex carbohydrates. It maintains the energy level to increase the carbohydrate level to a healthy level.
This food item has low sodium levels and folic acid. Folic acid is helpful for pregnant women.
It is a cholesterol-free food including vitamin B and iron. 
One cup of oil and vinegar-based pasta salad contains 249.6 Kelo calories, 34.2g carbs, 5.8g protein, 10.1g fat, vitamins, and other nutritional value.
The above values define this salad as containing enough nutrition for a healthy diet. So if you have cholesterol issues, it could be an excellent option to make pasta salad besides other dishes. However, you can add this item to your deity balanced diet plan to get health benefits.
How Long Does Pasta Salad Last in The Fridge?  
We make salads daily. Because eating fresh items is satisfying and healthier. However, there we have to face some consequences in our daily life. So, sometimes, we have to make extra salads and store them. Freezing is one of the best ways to store salads. It helps the item to be fresh and eatable. In addition, this process keeps the nutrition value as it is. 
So the answer to how long does pasta salad last depends on the ingredients and dressings. Despite that, a pasta salad lasts 3 to 5 days in the freezer. The oil-based dressings stay longer than dairy or mayo-based dressings. On the other hand, some ingredients cannot remain good in the fridge. So you have to choose ingredients carefully if you want to store the salad. 
How Long Does Pasta Salad With Mayo Last in The Fridge?
The lifespan of staying good in the fridge depends on the dressings. As we know, there are plenty of items available for decorating and dressing a salad. A salad can stay in the refrigerator depending on those dressing items. For example, oil-based dressings remain 4 to 5 days. But if you use dairy items or mayo-based items to dress your salad. Then you only get 3 to 4 days maximum to keep your salad fresh. 
However, if you use commercially bottled mayo, your salad would be fresh for at least four days. But if you made mayonnaise with eggs, then the salad item will not last long as commercially bottled mayo lasts. So, you have to consider this fact before storing the pasta salad with mayo. 
How Long Does Tuna Pasta Salad Last in The Fridge?
The lifespan of staying good in the fridge is the same as all dressings. This creamy tuna pasta salad stays fresh for 3 to 5 days in the refrigerator. But you have to store it in a new container; otherwise, it would be spoiled. 
The good thing about tuna pasta salad is you don't have to reheat it to serve. It tests better in cold mode. It is even better when you serve it in the cold. 
What to Add to Pasta Salad?
As we know, pasta salad is an excellent source of nutrition. The pasta is made of grain. Grain is a vital source of calories. Adding vegetables increases the nutritional value of the item. There are plenty of ideas about what you can add to your pasta salad. Therefore, you can apply various vegetables or dressings. 
Which item you should add to your salad depends on how many calories you need. The pasta itself is an excellent source of energy. If you add meat, then the protein level will increase. If you want to try fruits or vegetables, you must choose wisely because the nutritional value is not the same for all fruits and vegetables. 
After adding vegetables, meat, or eggs, it is time to add dressings. There you can apply oil, vinegar, dairy, and mayo-based dressings. Here you have to choose a dressing that will be suitable for your main dish and diet plan. Those dressings also manipulate the nutritional value of the salad. So, proper nutrition value measurement is important before adding this salad to your daily diet plan. 
How to Make Pasta Salad Cold?
Cold salads taste better in the summer season. So you can take it as your main dish or a supporting item for your balanced diet plan. We keep an item in the fridge to decrease the heat from it. This method is also applied to make pasta salad cold. However, we know that pasta salad is an item of spring and summertime relaxation. That is why we need to serve it in the cold. Otherwise, the main motive of this salad ends up in vain. 
So, we can make cold pasta salad by adding certain vegetables and dressings. There are lots of recipes available for making pasta salad cold. A standard cold recipe only needs pasta, onion, cucumber, tomato, olives, and suitable dressings. After making the salad, leave it refrigerated for more than 2 hours. Then the item will be available for serving cold. 
Basic Pasta Salad Recipe
The Italian pasta salad recipe is easy and popular. Let's know more about what ingredients are needed to make a basic Italian pasta salad. 
To make a pasta salad, you will need one package of rotini pasta, two chopped cucumbers, six chopped tomatoes, one bunch of chopped green onions, one ounce of parmesan cheese, and one bottle of Italian salad dressing. You can increase the items to make the salad more nutritious, but this is the starting recipe for a healthy salad. 
After collecting all those necessary ingredients, it is time to cook the salad in two steps. 
Step one is to boil the pasta in a salty bowl of water for 8 to 12 minutes. When the pasta is cooked adequately, then drain the water so that it can dry. 
Step two is straightforward. Here you have to add onions, tomatoes, cucumbers, and Italian dressing and mix them slowly until every item mixes well. After that, mix the Italian seasoning with grated cheese properly. When the mixing is complete, then add it to the salad. Now shake the salad to mix with the seasoning and cheese mixer. 
Now the Italian pasta salad is ready to refrigerate. Use a container to store the salad. Warp the container with plastic to cover it adequately. Then freeze it for at least two hours. After that time, your basic potato salad is ready to serve.  
Frequently Ask and Question ( FAQ)
Q. How long to refrigerate pasta salad?
The minimum time in the refrigerate is one hour before serving. But you have to cool for at least two hours to serve in the cold. On the other hand, if you wanted to store the salad. Then you can keep the salad in the fridge for a maximum of 5 days. 
Q. How to season pasta salad?
The proper way of seasoning a salad is by adding three tablespoons per one pound of pasta salad.  
Q. What dressing to use for pasta salad?
There are four suitable dressings available for pasta salad: oil, vinegar, dairy, and mayonnaise-based dressing. You can use one of them on your salad.
Final Thoughts
Pasta salad is famous for its test and nutrition values. However, this item is not suitable for the keto diet. But it is perfect for every balanced diet plan. It is easy to make and can serve in warm and cold form. So here you will get information about creating and storing the pasta salad. I hope you get the recipe and nutritional values from here.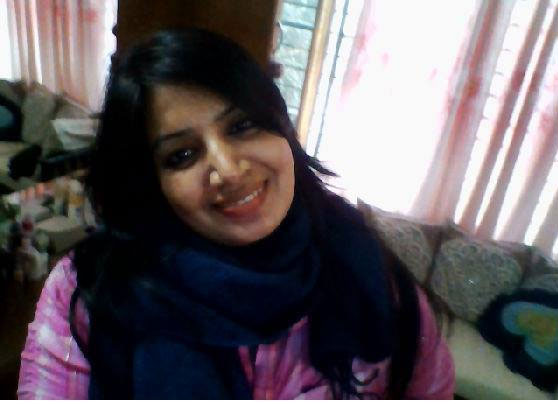 Jennifer D. Simon has spent the last 26 years studying and practicing nutrition science. She has used a larger part of this time in improving people's livelihoods. She has done so by coming up with unquestionable ideas on how to tackle food problems in her community. Read More