Your once sparkling laminate cabinets can be the first indicator of your aging kitchen. Quite unfortunate, right? But what if there were budget-friendly ways to get around this? Fortunately, this is exactly what I'm going to share with you today. You can do these upgrade hacks on your own, adding convenience and saving a few more dollars. lets we learn how to update laminate kitchen cabinets in only 4 steps
Ways of Updating Laminate Kitchen Cabinets
Of all the ways I'm going to take you through, painting (or repainting) is the most popular restoration method, and it makes #1 of the list. Read on to find out other simple hacks that actually does the job.
You may like:Update kitchen cabinets without painting.
1.Painting
concise steps, your cabinets will be sparkling again. This is how you'll do it:
How to paint laminate kitchen cabinets
before you even get started with the painting, you first need to assemble a few things. In most cases, the following are usually enough:
Materials & Equipment
Sugar soap
Sandpapers (different grits- 120 and 240 grit)
Orbital sander
Primer
Paint
Paintbrush
Procedure 
By the time you get to the last step, I bet you're going to be wishing you knew this before, let's find out how:
i) Preparing the surfaces:
Start by washing the cabinets with sugar soap. This is necessary to achieve a spotless surface. It is recommended that you first remove the cabinet doors and check/repair any damaged laminate.
As you'll notice, it is easier to work on the doors with knobs and handles removed. In most cases, you just need to unscrew them.
With a 120 grit sandpaper, lightly sand the surfaces to be painted and wipe off all the dust. Without the sanding, primer and paint would not adhere to the surfaces. If you do not want to sand by hand, you can use an orbital sander.
ii) Priming the cabinets and doors:
To achieve a long-lasting finish, apply a high-quality primer after sanding. The primer enhances adhesion, making the paint last longer on the cabinet doors.
A high-quality paintbrush is necessary for this step to reduce stroke marks near the edges. Rollers can also do a good job, but brushes are more versatile. The choice is yours though.
iii) Sanding: 
After the primer has dried in, it's now time to prepare it for painting. With 240-grit sandpaper, abrade the doors and other primed surfaces. Wipe off the surfaces with a dry cloth, and it is time to finalize
iv) Painting the doors and other surfaces
This is where you determine how your cabinets will look like. The paint you choose should be designed to work with laminates surfaces. There are paints made only for laminate surfaces, as well as multi-use ones. I'm pretty sure you won't miss your favorite color from at least one of those two classes.
Generally, white color can do great in lighting up a dark kitchen, whereas a sleek black tone can spell a great deal of modernity from your kitchen. You can go for the one that serves you best.
Give the cabinets a smooth coat of paint and let it dry before assembling everything back. In case of any tiny imperfections, you can use finer sandpaper, preferably 400-grit, or steel wool to smoother them.
Generally, professionals can charge you heavily for such a simple task. Fortunately, you can do it by yourself now! That said, let's now explore some other ways of upgrading your cabinets.
Useful Precautions
A few precautions will ensure you don't miss a single detail. Theycould be whatmakes the difference in results.
Allow the primer some time, not less than 30 minutes before sanding.
After applying the primer, do not do a thorough sanding lest you peel off the primer.
Paint takes a couple of days to weeks to fully cure. Treat the paint with care through this period to save it from unexpected scratches.
2. Replace the Doors
Your laminate cabinets might be too damaged to be upgraded by painting. Peeled or cracked laminate cannot be evened out by painting. In most such cases, replacing the cabinet doors is the best idea. Concentrating on the doors only can save you money if you're on a very tight budget. Furthermore, the doors are the most exposed surfaces of the cabinets; replacing them can make the entire cabinetry look and feel new.
Cabinet door replacement is not as easy and straightforward.You might want to source a cabinet maker's services. The cabinet maker will need to make doors that fit your existing cabinets.
Wooden cabinet doors are the best choice on a budget. This is because, for one, you do not have to apply a fresh laminate, but can instead paint them with a matching color. The above procedure on painting can help you imitate the appearance of the existing laminate surfaces! Secondly, you can have the doors made of grainy hardwoods and let the beauty of the wood blend with the laminate surfaces.
3. Mask with Contact Paper
For those of us who do not like undertaking DIY procedures every now and then, this is for you. You get to enjoy a superb kitchen cabinets makeover, and without breaking a sweat! And, did I mention that the contact papers come in hundreds of styles and colors? Yes, that's true. A once stainless steel look can be replaced with a faux wood grain look in a matter of minutes.
Contact papers are available on any home improvement store, so you also do not have to wait for them to ship.
Contact papers are packed as rolls. One side is decorated or painted as you'd like the cabinets to appear, and the back is adhesive. Before placing the contact paper on the laminate surface, clean the surface thoroughly. If there're bumpy stains, you should sand them and then wipe off the surface with a dry cloth.
Applying the paper requires two people for the best results. Make sure to smooth the paper as you go to avoid bubbles and wrinkles.
If you want to enhance the look further, you can cut the paper into strips or whatever shapes you want and place them to make up your preferred pattern(s).
4. Change the Hardware
I'm pretty sure most of you have been in a situation where altering the look of the kitchen is impossible, or possible at a cost that's not worthwhile. Such is a situation in a rental space where altering the fixtures is not allowed.
If you're in such a situation, changing the look on a laminate kitchen cabinet is quite a possibility. Whereas changing hardware is not as vigilant as the methods discussed so far, the small details can together make up an entirely different look in your kitchen.
There are knobs, pulls, and hinges in any cabinet. If improperly handled or selected, these can give your kitchen an undeserving dated look. This is why you should target them not only on rental spaces but also when doing an upgrade of your own kitchen.
Gold and brass-tone are a thing of the past in most modern kitchens. They mostly give a dated look and as such should be replaced with stainless steel and silver-polished ones.
To avoid frustrations during the makeover, carry with you a sample of the hardware you want to change to the hardware store. You'll get to compare the sizes and alignment of screw holes in the case of hinges.
You should also consider purchasing a few items and try them on the cabinets, before buying all the replacements.
Final Thoughts
The above methods can be applied across a range of kitchen set-ups and situations. In most cases, it's possible to leverage more than one method. With these, you'll be smiling at your once old-looking laminate cabinets.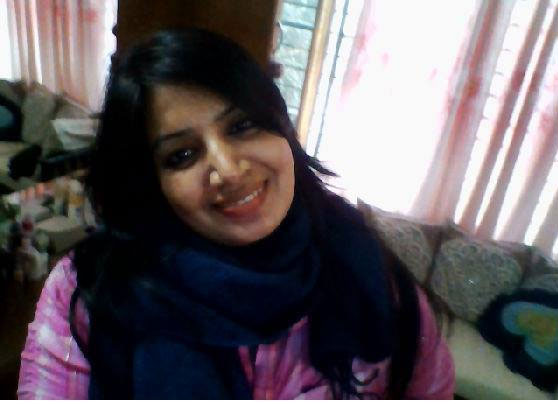 Jennifer D. Simon has spent the last 26 years studying and practicing nutrition science. She has used a larger part of this time in improving people's livelihoods. She has done so by coming up with unquestionable ideas on how to tackle food problems in her community. Read More