A wooden pizza peel brings out the traditional authenticity, not to mention its classic version that has been in use for a long time.  Wooden pizza peels feature a shovel-like shape and are easy to find and considerably cheaper than their metal counterparts.
But unlike the metal peels, these wooden pizza peels require more care and maintenance to ensure they stay in good condition. They can easily warp when subjected to wet conditions. They also prone to staining, a reason why they should be well maintained.
This article will cover using a wooden pizza peel to get your pizza to or from the oven and how to season it. Read on to understand more.
Using Wooden Pizza peels
Using a wooden pizza peel is not hard at all. The process is as easy as a blink of an eye. So how do you use a wooden pizza peel for your pizzas?
Preheat your oven. As it heats, you can prepare what you will be needed for the baking process.
Sprinkle some cornmeal flour onto your wooden peel so that the pizza doesn't stick onto it. Opting to place parchment paper onto the peel is another great way to ensure that the pizza dough doesn't stick.
Carefully lay your pizza on the peel and fold its edges, so the toppings don't drool down.
Place all your toppings onto the pizza.
Jerk the pizza slightly to ensure that the pizza is not stuck onto the peel. If it sticks, then pour some flour onto the peel till the pizza can slide off freely.
Transfer the pizza into the oven.
Let the pizza bake and keep turning it with the peel, so it cooks evenly.
Once the pizza is ready, transfer it from the oven with the wooden peel.
Make slices on the pizza while still laid on the peel or on the serving dish.
Tips When Using Wooden Pizza Peels
Follow the tips below to get the best out of your wooden peels.
Ensure that the wooden peel you are using can properly hold the pizza before the baking process begins.
Do not add too many toppings to your pizza. It may get too heavy and be difficult to slide in the oven.
Let no moisture get to the wooden peel. Once the peel absorbs moisture, the dough tends to stick onto it.
Slide the pizza in the oven using a back and forth motion, so it slides off easily.
Do not leave the peel in the oven for too long. Wood is not heatproof and can easily burn or warp in such extreme conditions.
How to Properly Clean a Wooden Pizza Peel
Hygiene is very essential in the kitchen. Here are some tricks that should be at your fingertips when cleaning your wooden pizza peel. It is necessary to keep your peel in perfect condition by taking good care of them. Here is how to take care of your wooden pizza peel.
Ensure that the peel is completely dry with no moisture before storing it away.
Do not use too much water when cleaning it. Keep away from any hot water to prevent warping.
Use a wet cloth to clean the wood instead of tossing it in the dishwasher.
Keep the wood hydrated by applying food-safe mineral oil to prevent warping and cracking. Keep doing this after every three months for your wood peel to last longer.
How to Season Wooden Pizza Peels
The term seasoning doesn't necessarily mean adding spices to your pizza peel. It involves pouring flour or cornmeal onto your wooden pizza peel so the pizza doesn't stick onto it. You can use other seasoning substitutes like semolina or rice flour. Seasoning the peel with some mineral oil is also essential in extending its useful life.
What you will need
Food safe mineral oil
Cornmeal/flour
Wooden pizza peel
Directions
Before your very first use of the peel, apply a thin layer of mineral oil on its surface. Leave it for some minutes for the oil to soak properly into the wood. Avoid using vegetable oil or olive oil for seasoning your peel as it may get rancid.
Pour some cornmeal or flour over the wooden peel's surface. Spread it evenly until all the surface is well floured. The flour keeps moisture at bay, so no pizza dough gets stuck onto the peel.
Brush off excess cornmeal once the pizza is ready. Avoid leaving food debris sitting on the pizza peel. If any, brush them away.
Factors to Consider When Purchasing a Wooden Pizza Peel
Now that we have covered how to use your wooden peel and how to season it, we will learn more about what to consider when purchasing a wooden pizza peel to get the best from it.
Size of the blade
The blade is the flat surface where your pizza sits on. Get one that can comfortably hold your pizza. These blades can either be rectangular or circular and of different sizes. Just go for the size that works best for you.
Length of handle
A peels handle should be long enough to give comfort during the baking process. With the main purpose of a peel being to protect you from oven burns, it's necessary to go for one with a really long handle. A peel with a short handle can be hard to hold and can cause burns when getting pizzas out of the oven.
Surface
Check that the surface of your wood peel is smooth enough and well finished. This ensures that the wood will not crack or split. The wood should also be able to withstand the high temperatures in the oven.
Video: How to Use a Metal Pizza Peel
Conclusion
The peel is an important tool in pizza preparation. So now you can go ahead and slide that pizza into the oven and get to enjoy a hot delicious pizza at your home comfort. Do not forget to give your wooden peel the care it deserves.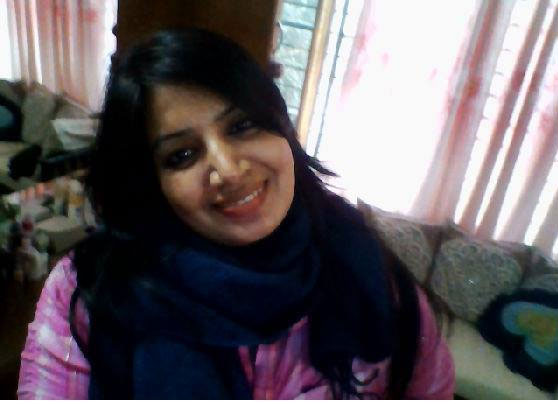 Jennifer D. Simon has spent the last 26 years studying and practicing nutrition science. She has used a larger part of this time in improving people's livelihoods. She has done so by coming up with unquestionable ideas on how to tackle food problems in her community. Read More