Popeyes Louisiana kitchen, popularly known as popeyes, is based in America. It has 3102 restaurants in the 46 American states, Puerto Rico, and many more spread across the world. Popeyes' first establishment was in Arabi, a New Orleans suburb in St Bernard parish.
This restaurant chain has quite some plunging sauces that complement their dishes. From sweet and tangy flavors to spicy and sweet, popeyes culinary masters have created the best flavors for us. So we are going to discover more about popeyes sauces in this post.
What is popeyes?
Popeyes is an American chain of fried chicken fast food restaurants specializing in serving chicken products. In 50 years since it was founded, popeyes have grown from being only American-based to spreading to 30 countries in the world!
The restaurants have several breakfast, lunch, and dinner options. The famous among the dishes are:
Its signature chicken dishes (mild and spicy flavors)
Cajun rice
Fish and shrimp entrees
French fries
Fried turducken sandwich
Macaroni and cheese
Mashed potatoes and Cajun-style gravy
What sauces does popeyes have?
Popeyes has signature sauces that complement different flavors from battered to breaded. These sauces have varying flavors that go well with different meals.
Barbeque sauce
Popeyes BBQ sauce is the perfect combination of sweet, Smokey, and savory. Its sweet, tangy taste goes well with Popeyes chicken tenders and includes molasses.
Mardi Gras Mustard sauce
Popeyes mustard sauce is creamy with whole crushed mustard grains and horseradish.
Buttermilk Ranch
Popeyes buttermilk ranch combines the traditional buttermilk ranch dressing with onions, blackened seasoning, onion, garlic, and pepper mix (white, red, and black) varieties. Buttermilk Ranch matches well with Louisiana seasoning.
Sweet Heat
Popeyes sweet heat sauce is a sweet dipping sauce from honey with peppers and hot sauce. It can be greasy but so sweet!
Bayou Buffalo sauce is sweet and spicy with vinegar sourness and slight seasoning and pepper edges. It is often described as the cayenne pepper in butter, Cajun, and celery seasonings.
Popeyes blackened ranch combines buttermilk, mayonnaise, parsley, onions, garlic cloves, and blackened seasonings. It has a light seasoned pepper edge that you would love in fried catfish.
Does popeye serve breakfast?
We all know that breakfast is everything! It's the first thing we do in those early morning hours and does determine how your day can be. So, having a hearty breakfast should be a priority, so you don't compromise your days' productivity.
Popeyes is one restaurant that helps you start the day with great breakfast ideas. The restaurants' breakfast menu has vast items you can choose from like sausage, chicken sandwiches, beverages, popeyes signature chicken, blueberry n cream cheese turnover, and many more.
Popeyes breakfast menu
Popeyes menu is the same in all its restaurants, but with differing breakfast hours. The breakfast serving times start from 6:30am to 10:30am from Monday to Friday and from 6:00am-10:30am on Saturday and Sunday.
All popeyes restaurants serve the popeyes breakfast menu latest 10:30am. They have a multichoice breakfast menu that includes food, breakfast wraps, and drinks. Here is a breakdown of the breakfast.
Chicken biscuit sandwich
Popeyes chicken biscuits will leave you drooling; they include crispy golden brown chicken breast with honey butter topping. These breasts are wedged between crisp, light, and spongy biscuits. You will love biting into a crackly exterior with a tender interior. This chicken biscuit brings out a strong flavor combined with Louisiana hot sauce.
Breakfast wrap
Popeyes wraps are perfectly handcrafted and served warm and cheesy. The wraps enfold red beans, a crispy chicken breast, sausage or bacon, vegetables, and rice into a warm tortilla. Modern wraps include lettuce and tomatoes, an option popeye doesn't have in theirs. Instead, they use red beans.
Popeyes buttermilk biscuits
Popeyes biscuits have a salty butter taste with a pancake and biscuits texture. The biscuits exterior is crusty and has a pillow-soft interior. Popeyes pair them with crunchy fried chicken to add to the tastiness of the delicious meal.
Popeye grits
Popeye grits are the perfect light breakfast option for those who don't love heavy meals. They are made from hominy low in calories, perfect if you are on a diet.
Popeyes cinnamon apple pie has a warm, flaky, crunchy crust with real apple chunks. They are filled with hot cinnamon apple goodness with no hints of grittiness. You will definitely love popeyes cinnamon apple pies.
Blueberry and cream cheese turnover
Blueberry 'n cream cheese turnover adds sweetness to popeyes menu. It features blueberry puree with cream cheese with pies tucked in deep fries' turnover style crust.
When does popeye serve lunch
Popeye starts serving lunch from 10:30 am. Popeyes is famous for its chicken sandwich, usually crispy chicken on a buttered bun.
Popeyes lunch menu
Popeyes lunch menu includes delicious items loaded with sumptuous flavors. Some of what they serve include:
Chicken
Bonafide chicken combo(3pcs) – $7.99
Bonafide chicken mixed or tenders(10pcs) – $10.99
MVP Bundle Bonafide Chicken mixes- 5 biscuits and 2 large sides(10pcs) – $20.00
Wings- combo(3pcs) – $7.99
Kids meals
Mild tender(1pc) -$3.39
Mild leg(1pc) – $3.39
Nuggets(4pcs) – $5.99
Desserts
You will marvel at popeye's desserts! These desserts are Louisiana- inspired.
Cinnamon apple pie – $1.29
Banana pudding parfait – $1.69
Beverages
Popeyes meals can never be complete without a drink. Some of which include:
Lemonade/Fruit punch ½ gallon – $2.99
Lemonade/Fruit punch1 gallon – $4.99
Iced tea- ½ gallon – $2.29
Iced tea- 1 gallon – $4.99
Soft drink- small – $1.99
Soft drink- medium – $2.29
Soft drink- large – $2.59
Wraps
Shrimp Po'Boy
This is a mouth-watering shrimp on a French baguette with tartar sauce, pickles, and lettuce.
Shrimp Po'Boy – $4.19
Shrimp Po'Boy – Combo- $6.99
Chicken PO'Boy
Chicken Po'Boy includes tenders wrapped in a French baguette, mayo, lettuce, and pickles.
Chicken PO'Boy – $ 3.99
Chicken Po'Boy- Combo – $6.49
This wrap is crafted with rice and red beans enclosed in a cheddar tortilla.
Loaded chicken wrap – $1.99
Loaded chicken wrap-combo -$4.99
Popeyes sides
You can easily confuse Cajun fries with French fries, but special seasonings make them purely Cajun.
This treat pairs well with Popeyes spicy chicken.
 Includes hearty flaky buttermilk biscuits for a complete popeye meal
 Cajun-spiced rice with seasoned meats and herbs.
This is a blend of cinnamon and apples.
What hot sauce does popeye use?
Popeyes has freshly battered and breaded tenders that complement their flavorful tenders. Their hottie sauce mixes Aleppo pepper, cider vinegar, honey, and cayenne-pepper-based crystal hot sauce.
The sauce has a sweet, robust flavor with hints of spiciness. The restaurant also uses Megan thee stallions hot sauce and Louisiana hot sauce. The good thing is, you can make their hot sauce in your kitchen.
You will need:
2/3 cups granulated sugar
1 tsp cornstarch
1/3 cup Franks red hot cayenne pepper sauce
1/3 cup corn syrup
¼ cup honey
½ cup water.
¼ cup Aleppo pepper- crushed
¼ cup apple cider vinegar
Method:
Just mix up the ingredients and whisk till it gets smooth.
What are popeye dipping sauces
Popeyes has several dipping sauces to match that great popeye meal. Check out some of the dipping sauce they offer:
Tartar is a creamy sauce mixed with dill pickle relish, blends of Louisiana seasonings, parsley, and onions.
Chili sauce includes a sweet and spicy taste seasoned with red chili peppers.
The sweet heat dipping sauce is made from Louisiana hot sauce, peppers, and vinegar.
The cocktail is a tomato-based ketchup sauce mixed with lousian seasonings, lemon juice, and horseradish.
Mardi Gras mustard sauce style is on whole new levels. The sauce mixes traditional sweetened creole, horseradish, and mustard grains. Munch into the awesomeness of your Cajun fries with this sauce!
Frequently asked questions
What are popeye holiday hours
Popeye is always open most of the time, but they close during some holidays. For instance, they remain closed on Christmas day and Easter Sunday. However, the restaurants remain open on other holidays like:
Good Friday
Valentine's day
Labor day
New year's day
Thanksgiving day
Martin Luther king day
Presidents day
Independence day
Columbus day
Memorial day
Black Friday
Tax day
Father's day
St Patrick's day
Mardi Gras Fat Tuesday
Cino de Mayo
Easter Monday
Mother's day
What hours do popeyes offer drive-through service?
Popeyes drive-through hours are from 06:30 am-06:30pm, so you enjoy 12hours drive-through. This service allows you to order your dish and pick it up in your car.
Does popeye offer any refreshments?
Yes! The refreshing beverages they offer are sprite, Coca-Cola, Fanta, Dr.Pepper, Hawaiian punch, diet coke, and stick-sweet iced tea.
Conclusion
Now you have a better understanding of popeyes sauces. These sauces are great, and you can visit your nearby popeye restaurant to enjoy some of their delightful sauce flavors. If you have high heat tolerance, then try out their hot sauces. Those with low heat tolerance can try out popeyes' mild-flavored sauces. Either way, trying all popeye sauces is worth it!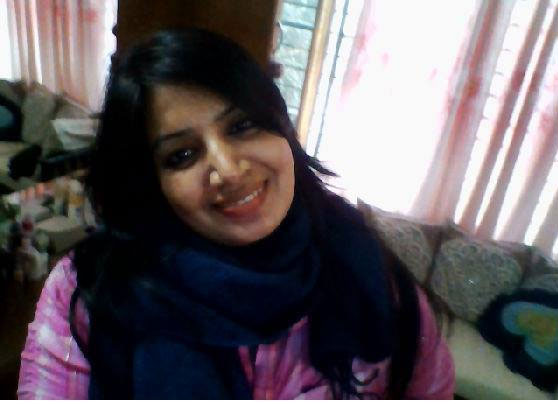 Jennifer D. Simon has spent the last 26 years studying and practicing nutrition science. She has used a larger part of this time in improving people's livelihoods. She has done so by coming up with unquestionable ideas on how to tackle food problems in her community. Read More