Garlic is one of the world's first cultivated plants. Over the years, since the plant was first domesticated, it has been discovered to contain vital phytochemicals, vitamins, and minerals. The most prominent of these nutrients include vitamins C and B-6 and minerals like potassium, calcium, selenium, iron, and copper. Garlic is also rich in antioxidants that slow your skin's aging process. It can be consumed raw or roasted but if you got any of the best Garlic roaster, then you know baking them is the option to go for.
Apart from the nutritional value, garlic has also been found to lower blood pressure and cholesterol levels and keep heart disease at bay. There are other ways of preparing garlic, including crushing and mincing but roasting wins over them. This is because it takes the flavor of garlic to a whole new level.
In this post, we shall look at the garlic roaster broadly. We shall look expound on what a garlic roaster is, it's functionality, and benefits. The benefits will point to why you need the roaster. To enable you to make the best decision on what garlic roaster to go for, I have tested several of these roasters and came up with a review that covers eight products. These reviews, including buying tips and frequently asked questions about the subject, will definitely land you at the best roaster.
Related Topics:
Top 8 Garlic Roaster At A Glance
Here I listed 8 top garlic roaster for at a glance. But I review each product individually in the review section.
What is a Garlic Roaster?
You may already have a clue to what this is and you-re right. A garlic roaster is a piece of equipment that is used in roasting garlic cloves. Raw garlic can be hard and harsh to swallow due to their pungency. This is why the primary purpose of roasting garlic is to increase sweetness.
The garlic heads are placed in the roaster and baked in the oven till they get tender and succulent. They can be roasted with their papery skin or be peeled. With the best garlic roaster, you are guaranteed mellow and buttery garlic with the most decadent flavor.  Well-roasted garlic turns to a brownish color.
The roasted garlic can be used in so many ways. They can be added to mashed potatoes, mixed with butter, used in salad dressing, soups, and oh! If you are a garlic enthusiast, you can turn it into a snack!
Why you Should use a Garlic Roaster
You might be wondering what the big deal is using a garlic roaster. If you have previously used it, then you know how it transforms ordinary dishes into gourmet ones. Roasted garlic has less bite compared to raw ones. Roasted garlic savory flavor makes it an easy appetizer, especially when spread on crusty bread. If you don't have this fantastic item, here is why you should consider hitting the market to purchase one: –
Roasted garlic adds sweetness to your dishes, mashes, sauces, marinades, etc.
The smell of roasted garlic is heavenly and will make your home feel cozy.
Roasted garlic is easily digestible for many people.
Roasting garlic does concentrate its sugars, getting rid of its sharp pungent smell and bite.
Roasters' end result is well-caramelized garlic with a buttery texture that is sweet and spreadable. Not forgetting the deep flavor!
It does help preserve your garlic.
8 Best garlic Roaster Reviews For This Year
Roasted garlic cloves have a rich and sweeter flavor compared to crushed, minced, or sliced ones. Its natural sugars caramelize during the baking process giving it that unique taste and smell. To achieve well-caramelized garlic, you need to have the best garlic roaster. Let's have a look at some of them: –
1. Fox Run Terra Cotta Garlic Baker
This roaster is made from terra cotta, one of the oldest materials used for cooking food. The material dates back from the ancient days and has been used to make bricks and even roof tiles.
Fox Run baker is the best garlic roaster to bake, serve, and even store your bulbs. This garlic baker is designed with a glazed bottom part and an unglazed lid to caramelize your garlic cloves perfectly without burning them. It's holding capacity is up to five bulbs and is safe to be used in both microwave and convection ovens.
The Terra Cotta material is porous, and so it is not fit to be used in the dishwasher. It can only be hand washed with just water to maintain its quality. If you use soap, the soapy water will get absorbed into it, and chances are that your garlic might have a soapy taste.
The handle is designed in garlic shape that allows easy opening of the roaster when in use.
Pros
It comes with a complete guide on instructions and recipes.
It can be used to bake other items like onions and small potatoes.
Can hold many garlic bulbs at once
Cons
Can only be washed by hand
2. Best electric garlic roaster: Todco White Roasted Garlic express electric roaster.
With this electric garlic roaster, you do not need to wait long to roast your garlic. Usually, with an oven, it would take an hour to get your garlic roasted, but with a Todco roaster, it takes just 27 minutes!
This roaster comes in a white finish with a garlic clove shape. It is designed with terra cotta clay covering the heating element that maintains the garlic moisture while baking. It has tiny vented holes at the dome top that releases excess heat. This roaster has an automatic turn off feature that shuts off when your garlic is ready, preventing burning.
To use it, you just need to place some bulbs-cut at the top- into it, add some seasoning, place the bulbs with the cut side down, close the lid and turn the power on. You will then press the " start" button, and your roasting begins.
This roaster can serve other uses like cooking eggs. All you will need to do is adjust the cooking time. Its chords are located at the bottom side of the roaster for more accessible storage.
Pros
It saves energy compared to an oven.
Cons
The non-stick inner coat peels off with continued use.
3.Norpo small garlic baker
This Norpo small garlic baker is handy when it comes to roasting, baking, serving, and storing your garlic. It is made from natural terra cotta with a perfectly crafted garlic-shaped handle for a fine and firm grip. Its design is small, with dimensions of 4.38×4.38×3.63 inches.
This model's lid is unglazed to hold enough moisture that is needed to perfectly bake the garlic without destroying the rich flavor and smell in them. It also has vents that push out the steam produced during the baking process.
It is available in both the microwave and the oven version likewise. The oven version gives the best caramelized garlic due to the longer time spent on baking than the microwave baked garlic.
The roaster is not dishwasher safe and should only be hand-washed to maintain its quality.
Cleaning this roaster is also much more comfortable as the inner side of it is glazed. Like Fox Run Terra Cotta baker, the Norpo small garlic baker comes with a free cooking guide and instructions to help you get started.
Pros
Gives garlic the best taste.
Easy to clean
It is designed to be energy saving.
Cons
Cannot hold many bulbs at a go.
4. Romertopf Ruston Classic glazed natural roaster
The Romertopf was manufactured by Reston Lloyd, whose focus was to produce high-quality merchandise. Reston designed this German-made roaster from natural clay, which has been in use for several decades.
This natural clay makes food retain the vitamins and minerals in them and is safe with food, making it one of the top best garlic roaster to go for. It has an unglazed lid that should be soaked in water before use. It then absorbs enough water to create a blanket of steam both in
the inside and outside when cooking.
Romertopf roaster has an unglazed bottom made of glass frit material. The base does not contain any additional non-stick chemicals making it safe and easy to clean up. The roaster is
European tested with no traces of any cadmium, lead, dyes, or plastics.
It is safe to be used in the dishwasher and microwave alike. With the oven, it is safe at 900
Degrees Fahrenheit. This model is not safe to be used in freezers. Romertopf comes with pictures
of traditional dishes. They also come in different sizes, with the largest decorated with Caesar and Roman columns to display their origin.
Pros
A wide selection of sizes
It is safe as its all-natural
Cons
Cannot be used in the freezer
5. Oregon Stoneware Studio Garlic Pot, whipping cream
These garlic stoneware pots are handcrafted products made by committed artisans who put in mind the quality and durability of this item. They are glazed and wheel-thrown by use of hand by Oregon. This kitchen piece brings the old charm into your kitchen counters.
They are embellished with lead-free, hand-cast pewter faceplates that come in dragonfly, fleur-de-lys, heart, and birds design.
This pot should only be hand-washed. One should use some pewter polish and a soft cloth to clean it. That said, the Oregon stoneware studio garlic pot is not safe to be put in the microwave or oven. It is actually recommended that it should not be used or placed near a source of heat.
It can hold up to three garlic heads, making it one of the largest garlic pots.  It has holes fitted with vents to properly regulate fresh airflow to keep the garlic fresh. Since this pot is handcrafted, do not be surprised to find some minor imperfections like some size and glaze variations.
Pros
It keeps garlic fresh for long
It is large
It is food safe
Easy to clean
Cons
Size and glaze variations.
6. Romertopf Reston Natural Garlic Roaster
Romertopf Reston garlic roaster is made from nature's clay to roast your garlic to perfection. It is large enough with a base diameter of 4- ½ inches that can hold up to three garlic bulbs at once.
Before roasting garlic, ensure you soak its lid in water for at least ten minutes. Soaking ensures that the heat produced is retained inside, allowing proper caramelizing of your garlic. The flavor in your garlic is maintained since they cook in their own juices. Therefore, there is no need to pour in any fats and liquids.
The Romertopf model is among the best garlic roasters since it prepares food as if you prepared it yourself. You do not have to worry that your garlic might burn as there is proper steam distribution both on the inside and outside.
Cleaning this roaster is quite easy as its bottom is glazed. You can also comfortably insert it with your other utensils in the dishwasher. Baking in the Oven allows for temperatures not exceeding 400 degrees Fahrenheit.
Pros
Maintains the food's vitamins and minerals
Your oven stays clean since food cannot burn in it.
Cons
Not large enough to fit many cloves.
7. Mud pie ceramic garlic storage
This ceramic garlic storage from Mud pie comes in an attractive white finish. It is of great quality and a great addition to your kitchen. It does add some style to the kitchen, especially when matched with the existing room décor.
The model's shape resembles that of a barrel, with its dimensions measuring 4.5×3.5 inches in diameter. The lid of this model is removable with 3 inches' diameter and is made of wood.
This garlic storage has pierced holes at the top part, just near the lid, to allow for fresh airflow. This ensures the item stored remains fresh for the longest time possible without the cloves sprouting in the earlier days. Its size is rather small as it cannot fit three bulbs at once.
Cleaning this Mud pie garlic storage in a dishwasher is not recommended to maintain its quality. It may get scratches when tossed together with other utensils. The manufacturer of this model recommends only hand washing. You can also give it as a house warming or even a hostess gift.
Pros
It is of high quality
It is attractive
Keeps garlic fresh for long
Cons
8. Mud pie Ceramic Garlic Keeper
Like its name suggests, the Mud Pie Ceramic Garlic keeper is made from ceramic, silver-plated material. It comes in off-white and silver color. The lid is designed to offer a good grip on it.
This garlic keeper features a modern and sleek design with the words, 'I clove you' embellished on the front with an eye-catching font. This piece is a bit small as it can hold two large garlic heads in it at once, but it is very functional.
They come with three types: the lid, a silverplate grating spoon, and the container itself. The box has large holes located near the base to allow fresh air circulation into it. The fresh air is necessary to prolong your garlic life by maintaining its freshness.
It is food safe as it has no traces of lead in the ceramic. The keeper should only be washed by hand as it is not safe with the dishwasher.
Pros
Sleek design
Has large air vents to allow fresh air.
Cons
Excellent Garlic roaster buying tips
The trick to preparing a gourmet dish and adding that unique flavor is inevitably garlic. Roasting, it will give you a creamy and nutty outcome. If you are a lover of garlic, then you obviously need this item. But for you to achieve that perfectly roasted garlic, you need to have the best garlic roaster in your kitchen. Check out some of the factors you need to consider when purchasing a garlic roaster.
A. Material
The material the garlic roaster is made from determines both the durability and functionality alike. For instance, a cast-iron roaster fits well in barbecues, but it can be hard to maintain it. Soaking it in water can result in rusting. The rusting can however, be avoided by drying it after cleaning.
Ceramic-made garlic roasters, on the other hand, should be soaked in water before cooking to prevent the burning of your garlic.
Other materials like the terra Cotta cannot be dish-washed due to their porous nature. The material, if washed with soap, can also absorb that soapy taste, which makes your garlic have a soapy taste.
If you don't like spending too much time in the kitchen, you can go for a roaster that is quick, like the Todco electric roaster. It takes very little time for your garlic to be caramelized and automatically shuts itself when garlic is ready.
You might also be a lover of non-stick materials, where there are available ones in the market. In general, go for a material that will last long, and that suits your preference.
B. Capacity
Checking out for the number of bulbs a garlic roaster can fit is essential. If your guest list is normally more than ten people, you should go for a large roaster that can fit up to three or four garlic bulbs. In this case, the best garlic roaster to go for is the Fox Run Terra Cotta that is large enough to hold up to five bulbs.
If you just love hanging out with your immediate family, then a roaster like Norpo is good to go. But you might also want to consider that there are times when you will host large gatherings like a thanksgiving party and a small roaster will not be handy in such a case. That is why you should go for one that can hold at least three garlic heads.
C. Size
A large roaster can fit five large garlic heads, while others are large enough to accommodate three heads. The best size to go for ranges from 4.3 X 5.2 inches up to 12.9 X 8 X 5.3 inches. They can roast the large and medium-sized bulbs.
Some others like the Romertopf Ruston Classic Natural glazed garlic roaster comes in different sizes. The wide range of sizes will help you go for your preferred size. Having chosen your preferred size, you will have the satisfaction we all look for after purchasing items.
D. Resistance
A garlic roaster that can survive high temperatures is the best. The Romertopf Reston classic glazed roaster is a good example that can withstand oven heat to 900 degrees Fahrenheit.  The Romertopf Natural clay garlic roaster can withstand heat not exceeding 400 degrees Fahrenheit. Some electric roasters that have a 600-watt resistance.
You might also consider that some roasters are not safe to be used in the dishwasher. If you don't mind hand-washing it, then you can go for it. There are roasters that serve both cooking and storage options. Consider that not all roasters are freezer safe. Some cannot be used there.
E. Brand
others don't. Consider that the non-stick material can start to peel off with continued use. This would leave the roaster looking unattractive.
Some will have automatic turn-off features, while others don't. This feature is important in ensuring that your garlic does not burn whatsoever.
If you are looking to save on some energy, consider going for electric roasters as they are fast and consume less energy than these other manual roasters. Generally, here, you will get the brand that you prefer for your kitchen.
How to use a garlic roaster
Must be wondering how you use the garlic roaster properly. I've got some guide for that too. simply follow through these steps:
To start with, preheat the oven to 400F.
If you are using a ceramic garlic roaster, submerge it in water for about fifteen minutes. The terra Cotta absorbs water that makes steam abundant during the cooking process, which prevents the burning of your garlic.
Peeling the garlic skin is not necessary but if you happen to, leave the individual cloves intact.
Slice the top part (1/4 t0 ½ inch) of the garlic head, making sure that every clove tip has been cut off, leaving the top portion exposed. This is to ensure your cloves caramelize properly.
Place the bulbs in the roaster, placing the cut side up. You can place a baking sheet under the garlic to put it in place during the cooking process.
Pour some olive oil or butter over the cut part of the garlic. It should be enough to run down the sides.
Pour a pinch of salt or any other additional spice like rosemary to add the flavor.
Cover the roaster well and place it in the oven.
Bake for 50-60 minutes at 350 degrees Fahrenheit until the cloves feel soft when pressed.
Get your nice brown cloves out and allow them to cool.
If you had not peeled the cloves, then here is where you get rid of the papery skin.
Store your roasted garlic in your fridge or the freezer.
Garlic Roaster Using Fact in Video
How to store roasted garlic
Having roasted your garlic, here are some storage tips to store the garlic and get to enjoy it for longer.
The garlic's whole head can be placed in a ziplock bag and be stored in the freezer for three to four days.
Submerge the cloves in a sealed container full of olive oil and then place it in the fridge for no longer than ten days.
Freeze garlic heads in jars or ice cube trays.
You can make a garlic paste pureed with some olive oil. Then place the garlic in a jar and cover with more olive oil and place it in the fridge for up to ten days.
To preserve peeled garlic cloves, place them in a jar, and cover with a layer of olive oil. Then add some herbs and chili flakes if you love them for up to ten days. The garlic-infused oil can be used in your dressings.
You can try making garlic paste. All you will need to do is place the cloves in a blender and add some olive oil. The paste can last for 10 days in your fridge.
If the paste is to be used for an extended period, store it in little jars and fix it in the freezer.
How to Preserve Garlic Properly
Frequently asked questions(FAQS)
Question: What are the benefits of eating roasted garlic?
Answer: Garlic can be eaten raw or roasted, but raw ones are hard to swallow due to the bitter taste. Here is how roasted garlic increases your health: –
Increases your cardiovascular health.
Prevents some digestive system cancers like colon cancer, intestinal cancer, and stomach cancers.
Improves digestive issues like irritable bowel syndrome.
Garlic has anti-bacterial properties that help increase your immune system.
It is useful in treating athletes' foot, small wounds, acne, and even treating ear pains and infections.
Question: How long does roasted garlic last?
Answer:  If you store your garlic in the fridge, it can go for 3-4 days, and with an airtight container filled with olive oil, it can go for up to 2 weeks.
Question: How to freeze roasted garlic
Answer:  Once the garlic is cooled, peel off the papery skin, arrange the cloves on a baking sheet and freeze them. After freezing, transfer the cloves to a freezer-safe container and freeze.
Question: Can you store roasted garlic in olive oil?
Answer:  Yes!
You will place the cloves in a small airtight container and add olive oil to completely cover the cloves entirely. Avoid storing garlic in oil at room temperatures as it's a perfect breeding condition for botulism toxin.
Question: What happens when you eat too much roasted garlic?
Answer:   Excess intake of garlic causes bad breath, nausea, vomiting, heartburn, body odor, a burning sensation in your mouth and stomach, gas, and increased risk of bleeding.
Question: Is roasted garlic as healthy as raw garlic?
Answer: The benefits are more in a clove of raw garlic. However, you can maintain the allicin in roasted garlic if you bake them at less than 140 degrees' temperatures.
Question: How much roasted garlic can you eat in a day?
Answer: There is no hard rule on the number of cloves you can have in a day. It's necessary to note that more than one clove can cause blood clotting problems.
Question:  What happens to your body when you eat roasted garlic?
Answer:  After eating at least 6 cloves a day, certain changes occur in your body. In: –
1st hour-garlic is digested into your body
2-4 hours- The garlic fights free radicals and existing cancer cells in the body.
4-6 hours- removal of excess fluids and fats since the body has started recognizing the benefits of garlic
7-10 hours- the body is protected against oxidation since the nutrients present in garlic played a significant role on the cellular level.
10-24 hours- The body starts the in-depth cleaning process like regulating cholesterol, improving blood pressure, etc.
Conclusion
Coming to a decision to add a garlic roaster in your kitchen is one thing. but deciding which exact brand to go for can be a little challenging. With the guide above, i hope it will be less of a headache choosing one for your kitchen. Have in mind the purpose of the roaster and a clue on the best garlic roasters available in the market.
For people living in warmer weather or those looking on saving on some energy, then going for electric roasters is the best decision. In that case, the Todco White Roasted Garlic Express Electric Roaster would suit you well.
If you have a catering company, you will obviously require a large garlic roaster. I would recommend the Fox Run Terra Cotta Garlic Roaster. Generally, the above garlic roasters are all functional, but it will depend on a users' preference.
If you are looking forward to a multi-functional roaster, go for Fox run Terra Cotta Garlic Roaster or Norpo Small Garlic Baker that not only roasts garlic but can be used to store and even serve them.
Overall, I would recommend Fox Run Terra Cotta, Romertopf Ruston Classic Glazed Garlic roaster, and Romertopf Reston Natural Garlic Roaster in your kitchen.
All the best!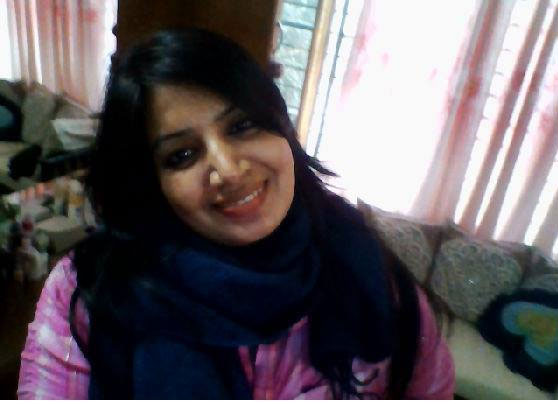 Jennifer D. Simon has spent the last 26 years studying and practicing nutrition science. She has used a larger part of this time in improving people's livelihoods. She has done so by coming up with unquestionable ideas on how to tackle food problems in her community. Read More