Moving into a new house can be frustrating and overwhelming. Packing up the kitchen is probably the hardest thing, especially if you are doing it by yourself. All because of the delicate and easily breakable items it houses. 
However, you can ease the headache if you properly execute your plans well. This article will guide you on how to pack your kitchen like a professional.
Guidelines For Packing Your Kitchen
Having a plan is one great way to help you pack your kitchen items. This is because they need different handling and packaging methods.
Not only will you have spent less time and energy on it but will also have protected your items from getting damaged. Let us look at steps to help you get started: –
Step 1: Decide on what is necessary
Do away with items that you no longer need. This way, you will lighten Packing items before the day you move out is obvious but since you will be living there, there are those items like plates you should keep in handy. Don't forget to leave yourself a kitchen towel and some soap and sponge.
Step 2: Packaging supplies
Getting the right packing materials guarantees that your kitchenware won't get damaged. Boxes are great packaging.
You should get them in varying sizes. Use the large boxes to pack your light items like plastics and small kitchen appliances. Use medium boxes for heavier items like the silverware. And for your glasses and dishes, use the heavy-duty boxes.
You should also avoid overloading the boxes to prevent incidences of breakage. You will also need wrapping papers, tape, and markers to mark the boxes.
Step 3: food
People usually focus on packing the contents in cupboards and tend to throw away food. Consume perishable food by the day you move out. Also, plan on your meal so you can cut out on food wastage.
Step 4: Get started
Every item in the kitchen presents a packing challenge. So you can begin anywhere. Let's see these below.
 i. Dishes
There are some boxes specifically designed to pack dishes. They can be a bit expensive and might not fit in your budget at the moment. Well, worry not for you can use normal boxes but with some extra care to avoid breaking. All you will need to do is :-
wrap up your dish on a packing paper or even a newspaper and secure it well.
Arrange other plates of the same size in the same manner and place them upside down.
Wrap up the whole bundle and seal up with tape.
Place the bundle in a box in a vertical position. Avoid placing the dishes in a flat position as they can break.
Fill the top part and the sides with the packing papers, close, tape then label the box.
ii. Pots and pans
Pots and Pans are the bulkiest kitchen item. They can be hard to pack because of the handles and the lids. This is how you can ensure you pack them well:
Stuff smaller pots and pans into the larger ones.
Ensure you place paper wraps in between pots to prevent them from scratching onto each other.
Stack some papers or towels into holes of your pots and pans. This will provide support and reduce the chances of the pots moving during transportation.
For your glass lids, wrap them up with packing paper.
iii. Glasses
Glasses are fragile and easily breakable items. And you do not to be met by the surprise of broken glass collection when unpacking.
This way, you will have the urge for extra protection of these items. Check out how to properly pack them: –
Place them in a box in an upright position and fit wraps or old clothes in between them.
You can also wrap the glass with a two-ply toilet paper or serviette.
Avoid over-stacking the box as it may increase the chances of breakage.
And lastly, tape the bottom side of the box with some duct tape. It is far much better to be safe than sorry!
You can also get the boxes specially designed to protect glasses from breaking.
iv. Cutlery
You will need some extra care when handling your knives to avoid accidents. You don't want the knives popping out of the boxes. This is how to pack your knives: –
Secure the knives by binding them together with tape and then wrap them with a packing paper.
The sharp knives need extra care since they can penetrate through a packing paper. You can use the kitchen towel as wrappers to be cautious.
Pack them in a different box from the other items. The blades can pop out and damage the other kitchen items.
Seal the boxes you pack knives with duct tape and label it. You can even include the side the blades are pointing to.
v. Silverware
This is a trouble-free item to pack since they are few in the house. That is if you don't have a lot to equip a hotel. Having emptied your cupboards of the silverware, this is how to pack them up: –
separate them according to their different types and bind them together using a rubber band.
Pack them neatly into a wooden box or even a shoebox. We cannot lack one in our space.
Pack them neatly into a wooden or even a shoebox. We definitely cannot lack one in our houses.
vi. Pantry
By the day you move, you should have already sorted your pantry. You can donate the perishables and throw away the almost empty cleaning supplies. Here is how to prepare your pantry for moving.
Mark the box you stack your perishables. This will make you know that they need to be unpacked first when you get to your new house. But if you are moving to the neighborhood, stack your spices onto a rack.
For packages that have been opened, seal them with tape so that the contents do not spill.
Pack your canned food in boxes of smaller size.        
vii. Stemware
You might have different wine glasses ranging from stemmed flutes to cordial glasses and wondering how the hell you will move them. Check out the different ways you can protect your stemware: –
Use the boxes with cells to pack.
Fit one glass at a time in a single cell for maximum protection.
Place tissues at the bottom inner side of the cell boxes. Avoid using the wrapping papers as supplementary.
Place the wine glasses in an upside-down position.
Cover all the cells with packing paper and seal the box.
viii. Small kitchen appliances
If you have the packaging you bought your blenders, coffee makers in, then that's the best to use for transport. Below is how to pack them up if you do not have the original boxes: –
Since they are mostly electrical appliances, ensure you dry them up before packing them.
Secure the cords by tying them up.
Wrap the appliance with a packing paper.
Ensure you fill the empty spaces so the appliances don't keep moving during transportation.
ix. Large kitchen appliances
Your kitchen appliances like the fridge and stove require extra care when handling them. These appliances should also be ready for transportation at least 24hrs before moving out.
If you have no idea where to start, get the user guide menu to guide you on how to safely disconnect and move the appliances.
Firstly, ensure your appliances are clean and disconnect the appliances. For your stove, you should extract the detachable parts and disconnect the gas.
Avoid risking gas leakages if you have no clue of how to go about it and call an expert. And lastly, tape your dishwashers and fridge doors shut and wrap them up with moving blankets.
Conclusion
Moving can be stressful but with the guide above, you can easily tackle packing up your items. Especially those that you treasure. It is exciting to move to a new house and maybe you can call in for a helping hand. There are many moving companies you can contact so you make the experience memorable.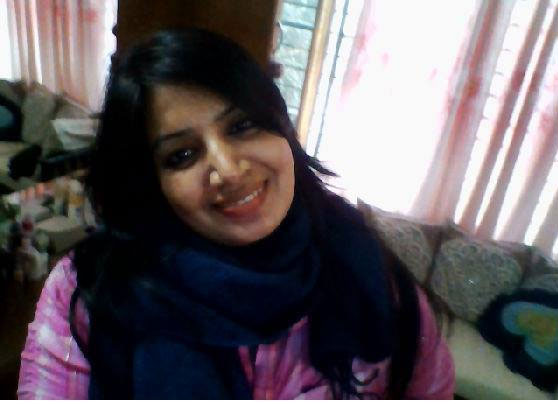 Jennifer D. Simon has spent the last 26 years studying and practicing nutrition science. She has used a larger part of this time in improving people's livelihoods. She has done so by coming up with unquestionable ideas on how to tackle food problems in her community. Read More