A few decades ago, most apartments had a spacious kitchen, a dining area, and even an extra bedroom. Almost all homes also had a similar set up with lots of space in the backyard. This trend has gradually and speedily died down to something no one would have thought of before.
Left with nothing more than a corridor for the washroom and kitchen (the bathroom is usually adjacent to the bedroom and the kitchen next to the living room), many apartment dwellers prefer to cook out of the kitchen. Some do not have the kitchen space altogether but they still have to cook.
Adjusting to such a lifestyle can be daunting. Fortunately, I've done most of the research for you, and that's what I'm going to share with you- how to cook without a kitchen. Even homeowners who do not feel like they can withstand summer heat in the kitchen are going to find these insights useful.
Equipment to help cook without a proper kitchen
You do not need something like a portable stove to cook without a kitchen. Thanks to modern technology, you can do your cooking in a cleaner, and environment-friendly ways. The following appliances could be all you need to break out of the kitchen for life.
Electric skillet
Convection oven
Solar cooker
How to cook without the kitchen
Cooking without a kitchen means utilizing one or more of the above home/kitchen appliances to do your cooking. Let's break down each of them to see how it can make your life efficient without a kitchen.
1. Microwave oven
Call it the kitchen's jack of all trades, and that's why we're going to spend a few more seconds on it to learn one or two recipes. A microwave oven can cook various foods, alongside other functions such as reheating leftover foods and heating water.
What to cook in a microwave
Here are the few common meals you can prep in the microwave.
i. Pasta
You only need to place pasta in a microwave-safe bowl, add water and cook on high. remember to stir half-way through cooking. For a cup of pasta, add 2.5 cups of water and cook for 12 minutes. The cooked pasta will be around two cups, so make sure your bowl can accommodate that amount.
To cook larger amounts of pasta, use the same ratio for the amount of uncooked pasta, water, and cooking time.
ii. Potatoes (white or sweet)
wash a medium-sized potato and pierce it with a kitchen fork in about 8 places. Wrap the potato with a paper towel and cook for seven minutes. To cook two or three medium-sized potatoes, cook for 12 and 17 minutes respectively, or till the potatoes become tender.
iii. Rice
You must have been looking for microwave rice in this article. Luckily, this is how you make it:
Place a cup of rice in a big bowl that accommodates the cooked rice. Add a cup of water, flavorings such as low-sodium chicken, beef broth or vegetables, and cover to cook on high.
The cup of rice (instant white rice) should cook for 6 minutes to give two cups of cooked rice. For two or three cups of uncooked, add water in the same proportions but cook for eight and 10 minutes respectively.
A cup of instant brown rice should be cooked in 1.75 cups of water and for eight minutes, to give you four cups of cooked rice.
iv.  Fresh vegetables
Most vegetables will fit quite well in a microwave recipe. Just wash them well, trim, and chop in even pieces for uniform cooking. Place a cup of raw vegetables and add three tablespoons of water. For a cup of greens, use just one tablespoon of water. To add flavor, you can replace water with broth. Cover the bowl with a paper towel or a plate. Cook on high till tender. Different vegetables have different cooking times, though 6-8 minutes is usually good for most of them. Drain excess water, season as per your liking, and serve.
v. Fried egg
Did you even think it was possible? Eggs do stick on cooking pans, so start by applying a layer of butter on the plate you want to fry on. Spread the egg to fit on the plate sufficiently and cover it with a paper towel. Cook the egg on high for 15 seconds at first, then mic it for 10 seconds at a time. Serve when cooked to your preference.
You can cook much more with a microwave. Just make use of the internet and be a little creative.
2. Electric skillet
Gone are the days when electric skillet wouldn't confidently step up to the challenge. Presently, the skillets are quite deep, and with more features such as a vented lid and a wide range of temperature control.
Among the things you can cook in your skillet are pot roasts and stir-fries. You could even make the best-grilled cheese sandwich and without breaking a sweat.
The skillet doesn't stress you at cleaning. You can safely totally immerse it in water.
3. Slow cooker
Another awesome device that shot to popularity in the 70s. well, it was after implementing the idea of economical slow cooking, that the magic of extremely tasty veggies and curries was discovered. Ever since then, it has been an upward trend for the manufacturers.
You can plug your slow cooker to an outlet in your living room and start your cooking right there. As of now, there is over a hundred slow cooker recipes.
What to cook in a slow cooker
You can prepare any of the following meals in a slow cooker.
i. Vegetables
Vegetables are mostly cooked as mixed dishes as part of a meal. Since tubers (potatoes and carrots especially) take longer than meat to cook, put them below meat in a slow cooker. Leafy vegetables should be added to the slow cooker, not more than an hour before cooking time elapses. These vegetables lose their nutritional value if overcooked.
ii. Beans
Beans don't cook as conventionally in the slow cooker. If you want to cook dried beans in the slow cooker, soak them at least eight hours before cooking. Remember to also not add salt, sugar, or any acids at the beginning of cooking, otherwise, the beans won't tenderize.
You can also add canned beans to your slow cooking meal, 30 minutes to serving.
iii. Meat
To make the best meat in a slow cooker, you may want to brown the meat first. You can however skip this.
Cut larger pieces exceeding three pounds into halves for even cooking, and remember to lay off excess fat.
iv. Rice and pasta
There is a specific pasta type that's good with the slow cooker and comes with instructions of course. If it is any other pasta, just add it towards the end of cooking. Do the same with rice to avoid ending up with a mushy mess.
4.    Solar cooker
A solar cooker takes things to a higher level where you can exclude both the kitchen and electricity/gas power in your cooking. On a sunny day, you can make hotdogs outside with a solar funnel cooker. Pots and pans are all compatible with most solar cookers. You could cook just about any meal in a solar cooker.
5.  Instant pot 
An instant pot is like a meager of the slow cooker, the pressure cooker, and the rice cooker, all into one! that enough should tell you the amount of work you can get done with an instant pot.
There are different instructions on the different modes, and this is what you should watch out for in the instructions manual. Make sure the recipe you're trying conforms to those requirements, lest you disappoint yourself.
With the internet and a little intuition, you can make hundreds of sumptuous meals in an instant pot.
6.    Convection oven
Did you know that a convection oven cooks faster and evenly than a regular oven? You now know. The fan and exhaust system make your roasts and toast quick and savory. Plus, you can grill, braise, tray-bake, or even broil meat on a rotisserie.  
Conclusion
There is a couple of other appliances you can use to cook outside a proper kitchen. Steamers, hot plate, an electric kettle, and also the hot surface of a clothing iron box can all be used to make a meal. Even though these are a bit limited, you only need to think outside the box. Don't you think the iron box can make a perfect toast? If not, prove me wrong.
An electric kettle will sort all your hot water needs, and that's how the kettle can make you tens of meals!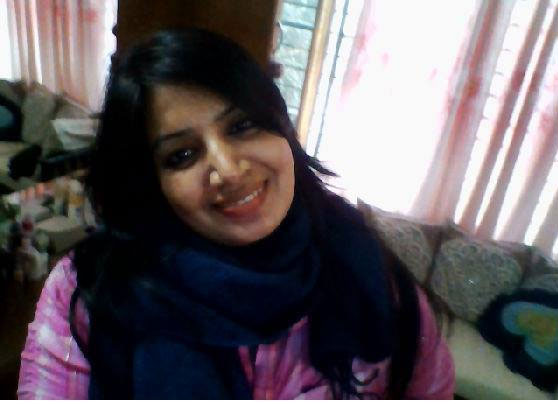 Jennifer D. Simon has spent the last 26 years studying and practicing nutrition science. She has used a larger part of this time in improving people's livelihoods. She has done so by coming up with unquestionable ideas on how to tackle food problems in her community. Read More