A sharp pizza cutter should glide across your pizza with ease. After long usage, pizza cutters tend to lose their edges, making it dull. A dull pizza cutter doesn't work efficiently as a sharp one. Slicing pizza with a dull cutter can destroy the appearance of your pizza wedges'.
The round-shaped blade on pizza cutters might seem difficult to sharpen, but with the proper sharpening tools and technique, you are good to go. In this article, I have compiled a guide on how to sharpen your pizza cutter blade and wheel with ease. So without wasting more time, let us dig right into it!
You May like this Pizza Cutter:
Reasons why pizza cutters get dull
Ever wondered why your pizza cutter is losing its edges? Then below are some of the few reasons why it is getting dull.
Pizza cutter blades can lose their sharpness when improperly used. Slicing the pizza on hard and rough surfaces like stone steel or even on a pan can dull its edges. Pizzas should be sliced on either plastic or wood maintain pizza cutter edges.
The material it's made from
Products made from low-quality materials don't last. Likewise, a low-quality pizza cutter can lose its sharpness faster than those made from high-grade material.
Cheap and poor quality pizza cutters also, may not make perfect slices on your pie. So you can dig deeper into your pockets and get a pizza cutter that can remain sharp for an extended period.
The way you store your pizza cutter determines how long it will stay sharp. When you toss your pizza cutter carelessly in your kitchen drawers, it hits onto other utensils losing its edges.
In some cases, the blades chip off, and you don't want to slice your pizza with a damaged blade. Treating the pizza cutter as a knife that needs to be carefully stored is the secret to a perfectly working pizza cutter.
Easy way to sharpen a pizza cutter
There are several methods you can incorporate to sharpen your pizza cutter. This can be determined by the type of pizza cutter you use. The widely used types are the blade and wheel cutters. Let's check out some of the sharpening methods of each of the above cutters.
How to sharpen pizza cutter blades
Pizza blades feature a curved edge that's pretty simple to work on when sharpening. Some ways you can sharpen your cutter blades include:
Almost every kitchen has a whetstone for sharpening knives. With its availability in many kitchens, I'd take it as the easiest method to sharpen your pizza cutter. So, let us understand how to do it:
What you will need
Wet stone
Polishing element
Protective gloves
Directions
Wear protective gloves on your hands and hold the wheel blade and its center tightly, so it doesn't spin as you sharpen it.
Wet the blade by dipping it in some water.
Hold your blade at a 45-degree angle and start grinding the cutter against the stone. Ensure you regularly wet the blade and balance pressure as you rotate it. This will ensure that the blade's sharpness is even.
After sharpening the blade well all around, it's time to apply polish. Apply the polish with a piece of cloth to clear any scratches left on the cutter.
Clean and rinse the pizza cutter well.
Using a diamond sharpening stone
The diamond sharpener brings back your pizza cutters sharpness in no time. However, this tool comes at a cost as it can be expensive to acquire. Its flatness works well with the pizza cutter's blade. So how do you use this diamond stone?
Firstly, disassemble the cutter by removing the blade and the wheel for easier holding when sharpening.
Grind the sharpener by moving it in a clockwise and anticlockwise direction, retaining the same angle as you apply pressure.
After finishing the sharpening, clean the blade and dry it thoroughly.
Lastly, you can apply polish on the surface of the blade using a cotton cloth.
How to sharpen a pizza wheel
A pizza cutter wheel is used in slicing pizza. It has a roller blade to easily slice the pizza evenly. The pizza wheel might rotate when sharpening, and it needs to be carefully leveraged, so it doesn't spin. Some pizza wheel sharpening methods include:
Using a puck sharpener
A puck sharpener works just the same as a whetstone. The puck sharpener should be dipped in water for some minutes- 10 would be fine. The next step is removing it from the water, gripping it on your hands, and begin sharpening. You should sharpen in a back and forth movement on the pizza wheel. This will grind the edges bringing back the lost sharpness.
Using a pizza cutter sharpener
Pizza cutter sharpeners are designed to specifically sharpen the pizza wheel blade. To sharpen the wheel, you will lay the sharpener on a flat surface and start rolling the cutter along the edges. The sharpeners' base design is non-stick to keep it in place during the sharpening process.
You should keep rolling the cutter on the sharpener until you achieve the desired sharpness. The end result will be a sharp and new-looking wheel.
Belt grinder
Belt grinders are usually used in finishing metal objects. They are large and pretty expensive. To sharpen your pizza wheels here is what you should do:
Turn the grinder on.
Take your pizza wheel and angle it to the moving belt.
Carefully apply some pressure onto the wheel with your finger, so it doesn't spin as fast as the belt.
As the wheel spins, the blade gets ground, getting rid of the bluntness that was once there.
Sandpaper
Sandpaper grinds the metal edges of your pizza wheel to regain sharpness. All you will need to do is use the coarsest grade and rub the pizza wheel edges. Rub the wheel in a back and forth movement all the way to the finest course sandpaper.
Knife sharpener
The last sharpening tool you can use is the knife sharpener. It is common in lots of kitchens and can be used to sharpen the pizza cutter wheel. It comes in handy if you have no other sharpening tool in your space. Be warned, though, that the whole process can be challenging as you will be working with a rotating blade.
See Video How to sharpen pizza cutter Properly
Conclusion
You can use any of the above methods to sharpen your pizza cutter. I consider using a pizza sharpener as the best sharpening method since they are specifically designed to sharpen pizza cutters. However, the blades may not get as sharp as they would when sharpened with a method like whetstone.
If none of the methods work perfectly for you, get the cutter sharpened by a professional or, rather, replace the blades. Lastly, do not forget to maintain that pizza cutter well. It's the key to a durable and efficient pizza cutter!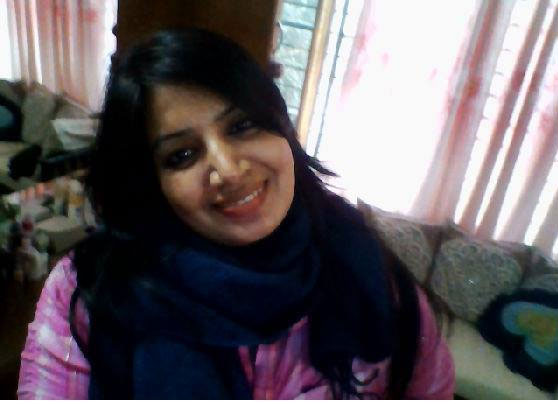 Jennifer D. Simon has spent the last 26 years studying and practicing nutrition science. She has used a larger part of this time in improving people's livelihoods. She has done so by coming up with unquestionable ideas on how to tackle food problems in her community. Read More